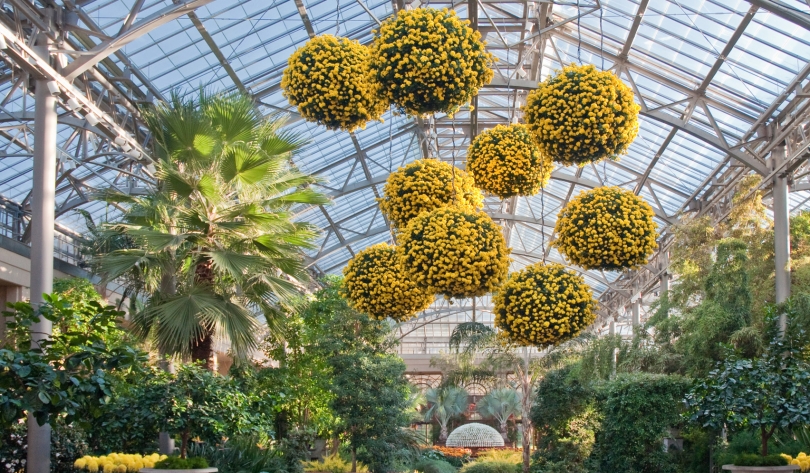 A visionary in the field of public gardens, Mr. du Pont shunned popular convention and instead drew his inspiration from his experiences and travels.
A prime example of this was seen in his use of trees and flowers in the Conservatory—as opposed to the tropical foliage that was popular at the time. This "floral sun parlor" drew tremendous public response and further established Mr. du Pont as a horticultural mastermind.
Today, Mr. du Pont's innovative spirit, passion for knowledge and respect for the land collectively form the principles that guide our horticultural activities. 
Our horticultural endeavors extend beyond the boundaries of the indoor and outdoor gardens to include the magnificent seasonal displays and thriving research and crop production programs that serve to further our reputation as a pioneer among public gardens.
Our expertise has led to the formation of research partnerships with likeminded institutions and organizations worldwide. Among these is the degree-granting Longwood Graduate Program that allows University of Delaware students the opportunity to gain hands-on experience in several aspects of the horticulture field.