Leadership Team
Paul B. Redman, Executive Director
As executive director of Longwood Gardens since 2006, Paul oversees all aspects of the 1,077-acre display garden, including its 400 full- and part-time employees, more than 800 volunteers, and a $50 million annual budget. Considered one of the world's premier horticultural display gardens, Longwood welcomes more than 1 million guests each year to experience its large-scale, ever-changing displays, not only inside its 4-acre Conservatory, but also throughout its hundreds of outdoor acres.
Under Paul's leadership, Longwood has diversified its programming and expanded its robust Membership program, resulting in increased repeat visitation and an overall 20 percent increase in attendance. Paul has modernized the organization by establishing new marketing and guest services departments and by investing in IT infrastructure and emerging technologies, including online learning for Longwood's rigorous and respected educational programs. Most recently, Paul led Longwood through an intensive and ground-breaking strategic planning process, which resulted in a far-reaching site master plan that will guide Longwood's development for the next 40 years.
Paul has been working and studying in the field of public horticulture for more than 20 years. He received a bachelor of science and a master of science in horticulture from Oklahoma State University. Recent honors include 2012 CEO of the Year by the Chester County Chamber of Commerce, Business & Industry, as well as Honorary Member of The Garden Club of America.
"If a strategic plan is done correctly it will outlive any single individual or personality."
Paul B. Redman, as quoted in The New York Times
Christopher Benevento, Director of Guest Services & Operations
Chris Benevento joined Longwood in January 2016 as head of the Guest Services & Operations Department, which includes more than 600 staff members and volunteers across seven divisions. He and his team are entrusted with providing each guest with an extraordinary garden experience that exceeds expectations. Chris oversees retail operations, guest admissions and engagement, performing arts, public safety, and event operations.
Possessing extensive industry knowledge and first-hand experience in programming and operating a variety of premier entertainment venues, Chris has held a variety of leadership positions during his career. Prior to joining Longwood, he served as Regional Vice President at SMG, a public venue management organization that specializes in the planning, development and operation of sports, entertainment, and cultural attractions worldwide. At SMG Chris managed the hospitality division, consisting of a diverse venue portfolio including stadiums, arenas, convention centers, and performing arts facilities. Earlier in his career, Chris served as General Manager at multiple National Football League and Major League Baseball stadiums.
Marnie Conley, Director of Marketing/Chief Marketing Officer
Marnie Conley joined Longwood Gardens as Marketing Department head in August 2009. Marnie is responsible for managing all aspects of a holistic marketing operation designed to achieve institutional attendance, revenue, and brand goals. Marnie oversees brand management, marketing strategy, market research, advertising, communications, media relations, graphic design, web site strategy and development, social media, sales, and promotions.
Prior to her appointment at Longwood, Marnie served in various marketing management positions. She most recently served as adjunct professor, Heinz College of Public Policy and Management at Carnegie Mellon University in Pittsburgh, where she developed curriculum and taught for-profit and non-profit marketing courses for the Master of Arts Management Program and for the Master of Entertainment Industry Management Program. Previously, Marnie served as director of marketing for Carnegie Museum of Art and for Phipps Conservatory and Botanical Gardens in Pittsburgh, where she developed and led both institutions' marketing initiatives through periods of strong growth in audience and revenue.
Dennis Fisher, Director of Administration/Chief Financial Officer
Dennis Fisher is the Administration Department head and chief financial officer for Longwood Gardens. Dennis has served Longwood for twenty years, holding positions as an accountant and a controller prior to his promotion to department head in May 2003.
As a CPA, Dennis received his bachelor's degree in accounting from Elizabethtown College. Upon graduation, he worked as a public accountant for Brown Schultz Snyder Mutzel & Plesic (successor to the Harrisburg, PA, practice of Laventhol & Horwath) for six years.
In addition to his responsibilities with Longwood Gardens, Dennis is past president of the Longwood Rotary Club.
Kenneth Grablewski, Director of Facilities
As head of Facilities Management, Kenneth Grablewski is responsible for upholding standards of excellence related to Longwood Gardens' overall maintenance, operation, and construction. He oversees a department of 50 staff members who are tasked with a broad range of activities in maintenance operations and planning, organizational programming, and information technology. He will be involved with critical components of Longwood's 40-year facilities site master plan, including the upcoming renovation of the historic Main Fountain Garden.
Before joining Longwood Gardens in 2014, Kenneth most recently served as Senior Director of Facilities Maintenance and Operations at the University of Delaware, where he provided direction and planning for the Facilities IT department, helped to develop a new 243-acre brownfield site, and played an instrumental role in implementing energy and sustainability projects on campus. He was previously a Distinguished Manager of Technical Staff at Agere Systems (formerly Lucent Tech/AT&T) in Reading, PA, and began his career as a mechanical engineer at Bechtel Power Corporation in Limerick, PA. Kenneth holds a master of science in industrial engineering from Texas Tech University, a master of business administration from St. Joseph's University in Philadelphia, and a bachelor of science in mechanical engineering from Penn State University. His managerial and technical skills combined with an extensive engineering background make him a valuable addition to Longwood's leadership team.
Sharon Loving, Director of Horticulture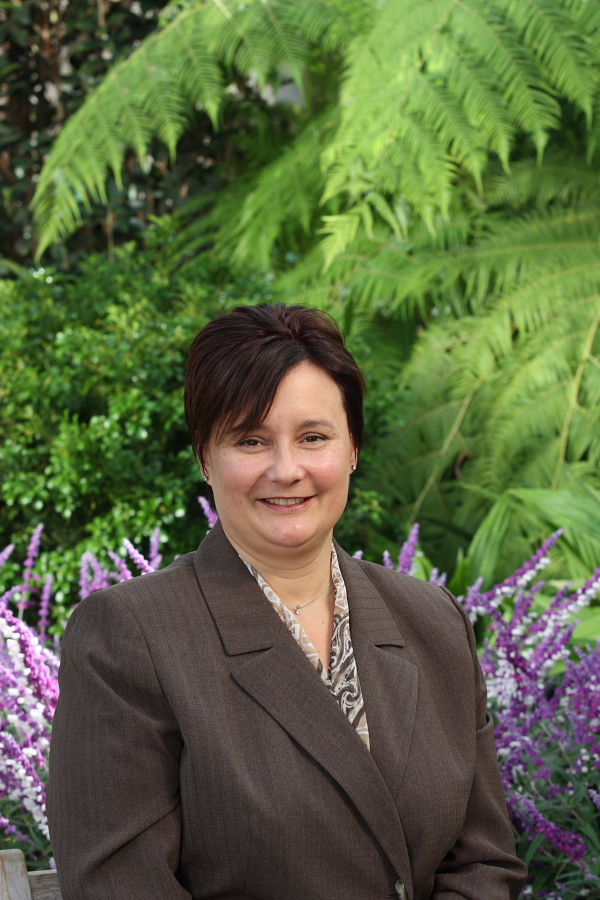 As the head of the Horticulture Department at Longwood Gardens, Sharon Loving leads a staff of more than 70 employees, who are responsible for producing and maintaining the world-renowned displays and landscapes on Longwood's 1,077 acres. She plays a major role in the strategic direction of the organization, including its vision for land stewardship, master planning, capital improvement projects, and the annually changing themes of seasonal displays and exhibits at Longwood.
Sharon earned an associate degree in ornamental horticulture and greenhouse management and a bachelor's degree in management studies from the University of Maryland. Prior to joining Longwood in 1984, Sharon held wholesale and retail horticultural positions in greenhouse production, sales, floral design, and florist shop management. She has taught courses for the Continuing Education and Professional Gardener Programs at Longwood, served as a public spokesperson on nationally syndicated television programs, and participated in several study garden tours of Europe. Sharon is also on the board of directors of the Delaware Center for Horticulture.
Doug Needham, Director of Education
Doug Needham earned his BS in biological sciences and his MS and PhD in horticulture from Purdue University. Doug joined the faculty of Oklahoma State University in 1989, where he was professor of floriculture in the Department of Horticulture and Landscape Architecture. In June 2007, he joined Longwood Gardens as the Education Department head, where his professional objective is "to educate and foster the professional development of others." Currently Doug facilitates international staff and student exchanges, and is responsible for Longwood's J-1 visa programs and bilateral staff exchanges.
Doug is passionate about teaching and learning, and has presented workshops and symposia on engaging students through problem-based learning, experiential project-based learning, and online learning. He has received numerous teaching awards throughout his career, including the USDA award for Excellence in College and University Teaching in the Food and Agricultural Sciences, NACTA Southern Region Outstanding Teacher, ASHS Southern Region L.M. Ware Distinguished Teacher, and OSU Regents' Distinguished Teacher.
At the national level, Doug has chaired a variety of committees for the American Society for Horticultural Science; he has served all three offices, including president, of Pi Alpha Xi—the Honor Society for Horticulture; and he has served as chair of the Education Section and of the Technology & Innovation Professional Section of the American Public Gardens Association. Internationally, Doug is a founding member of the HORTECUS Consortium, which coordinates study abroad for horticulture students among three US and four EU universities. He is also a member of the Royal Horticultural Society's Bursaries Committee Forum.