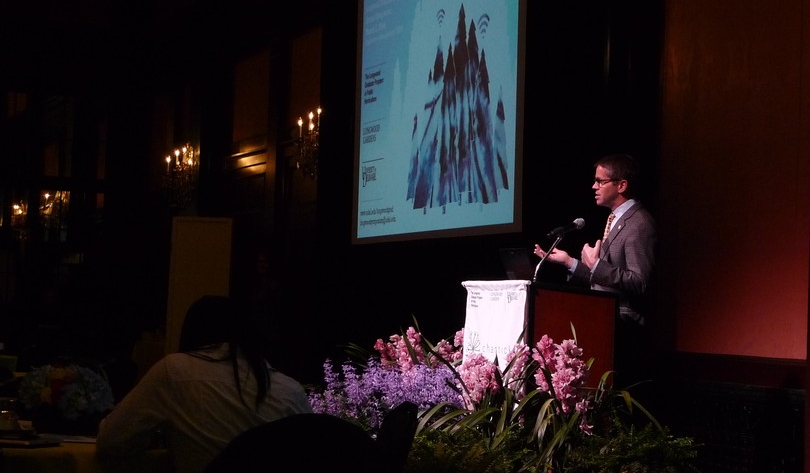 The Bureau is a resource for people who plan meetings, conferences, and special events for which they require a speaker. Longwood Gardens has experts that are authoritative and engaging speakers on horticulture, public gardens, and non-profit leadership.
The speakers present a variety of interesting and informative presentations on the following topics:
 The Longwood Story 
 Longwood's Five Seasons 
 Environmental Stewardship 
 Plant Exploration 
 Specialized Horticultural Topics 
Please browse the profiles of our featured speakers.
Is There a Fee?
We will be happy to discuss your event and your budget and find a speaker that fits your requirements. All proceeds from the Longwood Gardens Speakers Bureau benefit our Education Training program, which trains students in the art and science of horticulture.
Want Additional Information?
Please contact:
Marianne McNeice
Marketing Senior Administrative Assistant
mmcneice@longwoodgardens.org
610.388.5423