Explore the secrets of the Open Air Theatre. See fountain pumps up close and tour dressing rooms under the stage.
This ticket does not include admission to the Gardens.
Tours are approximately 45 minutes in length.
An unforgettable historic experience, visitors will be able to tread in the same backstage area frequented by modern day performers and famous performers of the past.
Please Note: This tour requires the ability to climb stairs and is not accessible by wheelchairs or other mobility devices.
Learn more about the Open Air Theatre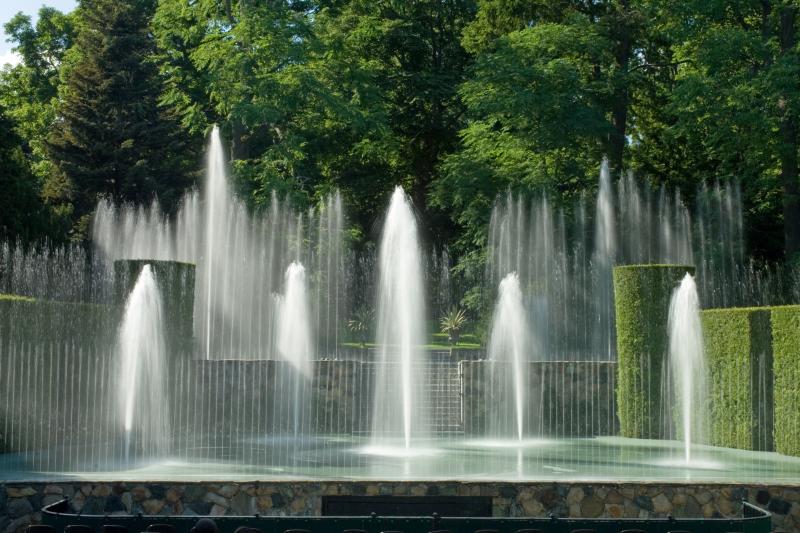 Nestled in a frame of arborvitae and towering trees, the Open Air Theatre has hosted countless performances and concerts since its debut in 1914.