Non-breeding Research
Non-Breeding Projects at Longwood Gardens
While many of our breeding projects focus on enhancing the quality of Longwood's displays, our non-breeding projects tend to serve the broader horticultural audience. This point is illustrated in the work we are doing to develop a chemical that will modify the rapidly growing Norway maples so that they don't have to be pruned so often. Another example is our effort to identify newer, more effective propagation techniques. The following examples highlight some of the non-breeding research that we are conducting.
Eliminating Virus in Cannas
Over the past several years, the Canna's rise in popularity among the gardening community and international plant exchanges has simultaneously led to an increase in the incidence of Bean yellow mosaic virus, Cana yellow streak virus and Canna yellow mottle virus. This is a serious concern due to the Canna's prominent role in our gardens and conservatories.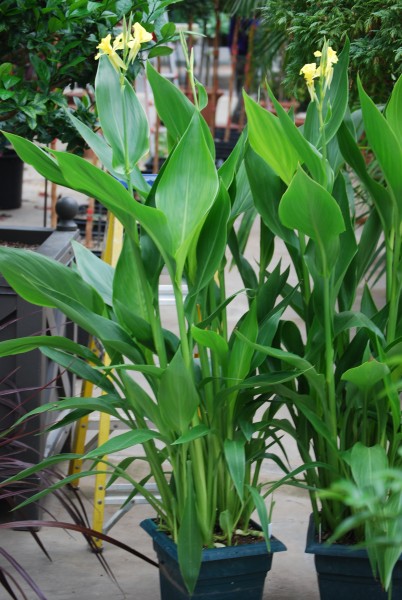 To tackle this issue, we are developing new cultivars from seeds collected from virus-free plants in our collection and refining a protocol for micropropagation of Canna's using shoot-tip cultures from virus-free stock. We are also improving our management of stock plants by:
Rotating field locations so that stock are never in the same spot for at least three years
Spacing plants further apart so that virus can't pass from root to root
Eliminating tillage between stock rows to prevent mechanical virus transmission
Removing symptomatic plants from stock rows
Growing seedlings in the greenhouse to protect them from insects that may spread virus
Increasing plant testing
Additionally, our researchers are working to develop a protocol for using meristem culture to recover virus-free plants from infected stock. We were the first to apply this difficult process to the Canna and endured several failed attempts before a student in the Longwood Graduate Program successfully recovered a virus-free Canna using meristem culture with heat treatments.
Building Better Dirt
Compost is nearly every gardener's "go-to" weapon. It's packed full of nutrients, dramatically improves the quality of the soil and costs virtually nothing to produce. The challenge with using compost, however, is knowing at what point it becomes too much of a good thing.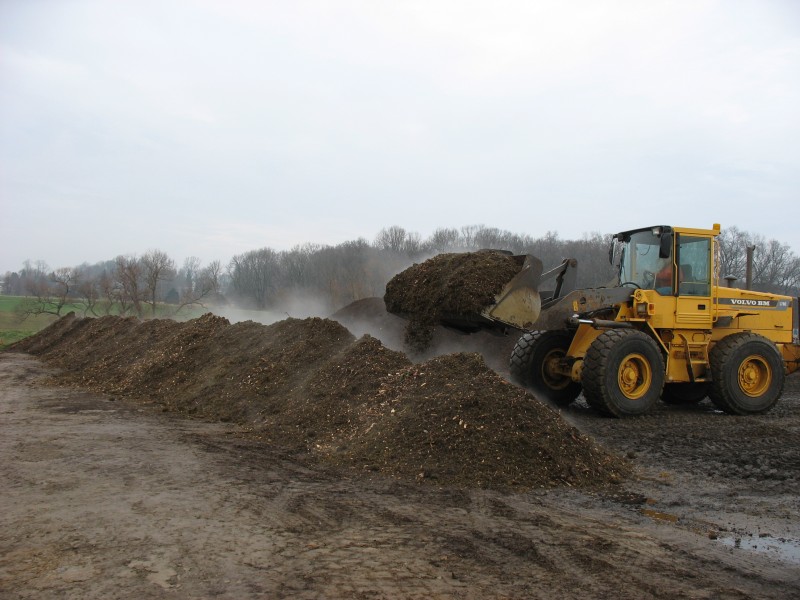 At Longwood, our commitment to reducing our carbon footprint has resulted in the onsite production of a plentiful supply of compost that we use throughout our gardens. Our goal is to use this valuable resource to its fullest potential while minimizing our use of peat moss — a growing medium that is not renewable.
Our researchers are actively working to identify soil blends that will yield the greatest benefit for both the plant and the environment. What we have discovered is that a good growing environment can contain up to 30 percent compost. For this compound to be successful, however, requires an understanding of PH levels and their impact on plants. Because of the nutritional value of compost, there's also little need for fertilizer.
Our researchers will spend the next few years working to determine the exact chemical properties of compost and its effects on the physical properties of growing substrate.
Making the Calendar Work for Echium simplex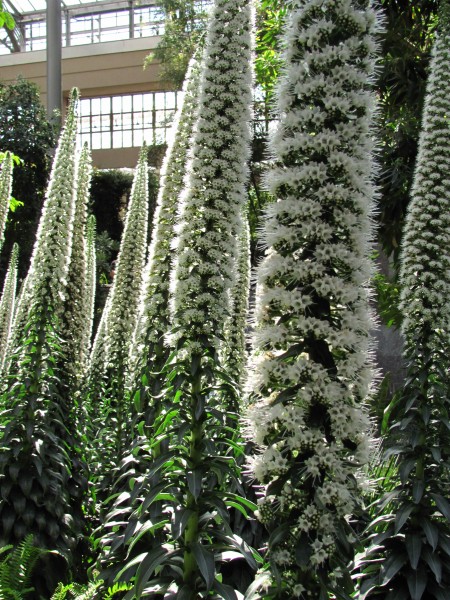 Tower of Jewels (Echium simplex) is a rare plant native to the Canary Islands that has an enormous inflorescence that regularly reaches over one meter in height. Production of this crop for ornamental value is challenging since it is a biennial plant and takes well over a year to produce a flower spike from seed.
Our researchers wanted to determine the optimal seed sowing date to minimize production time while maintaining plant and inflorescence size. To do this, they planted seeds on the first of December, February, March and April and closely monitored growing conditions in the greenhouse for optimal results. What researchers found is that the sowing date had a significant effect on plant height and inflorescence caliber. Plants sown in April were significantly shorter and had reduced inflorescence compared to plants sown in December. The sowing date had no effect on plants that were sown in February and March. These findings indicate that sowing dates as late as March 1 are suitable for the production of high-quality Echium simplex.