Roldana petasites
"Billowing golden clouds rolling through the East Conservatory" is how Roldana petasitis was described by one visitor to Longwood Gardens when he saw this plant in full bloom.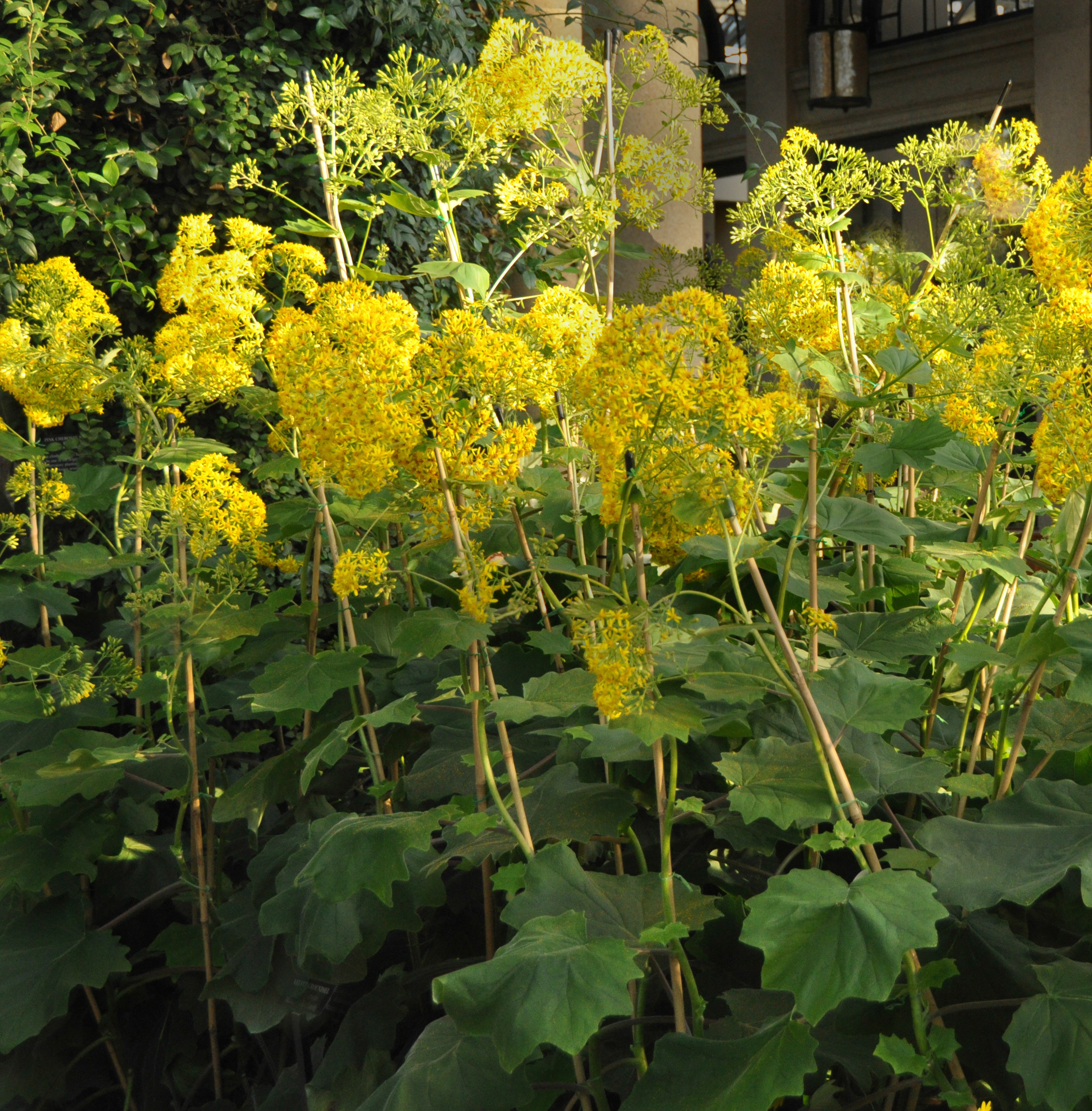 Thousands of yellow florets, which open in panicles, seem to glow in the shade, and absolutely shine in full sun. R. petasitis has an impressive bloom duration of three months. Open flowers are present from January through March. Pollen dropped from the florets onto the large fuzzy leaves adds even more glow to the display. The leaves can measure 2.5 feet across with attractive purple petioles. R. petasitis can reach a height of up to 8'. Tall stature, tolerance of cool temperatures, and impressive floral display, make it an ideal seasonal crop for the East Conservatory where winter night temperatures normally drop to 45 degrees F. The plant was a hit with Longwood's designers and was moved from research into production where it was first displayed in the East Conservatory in 2006.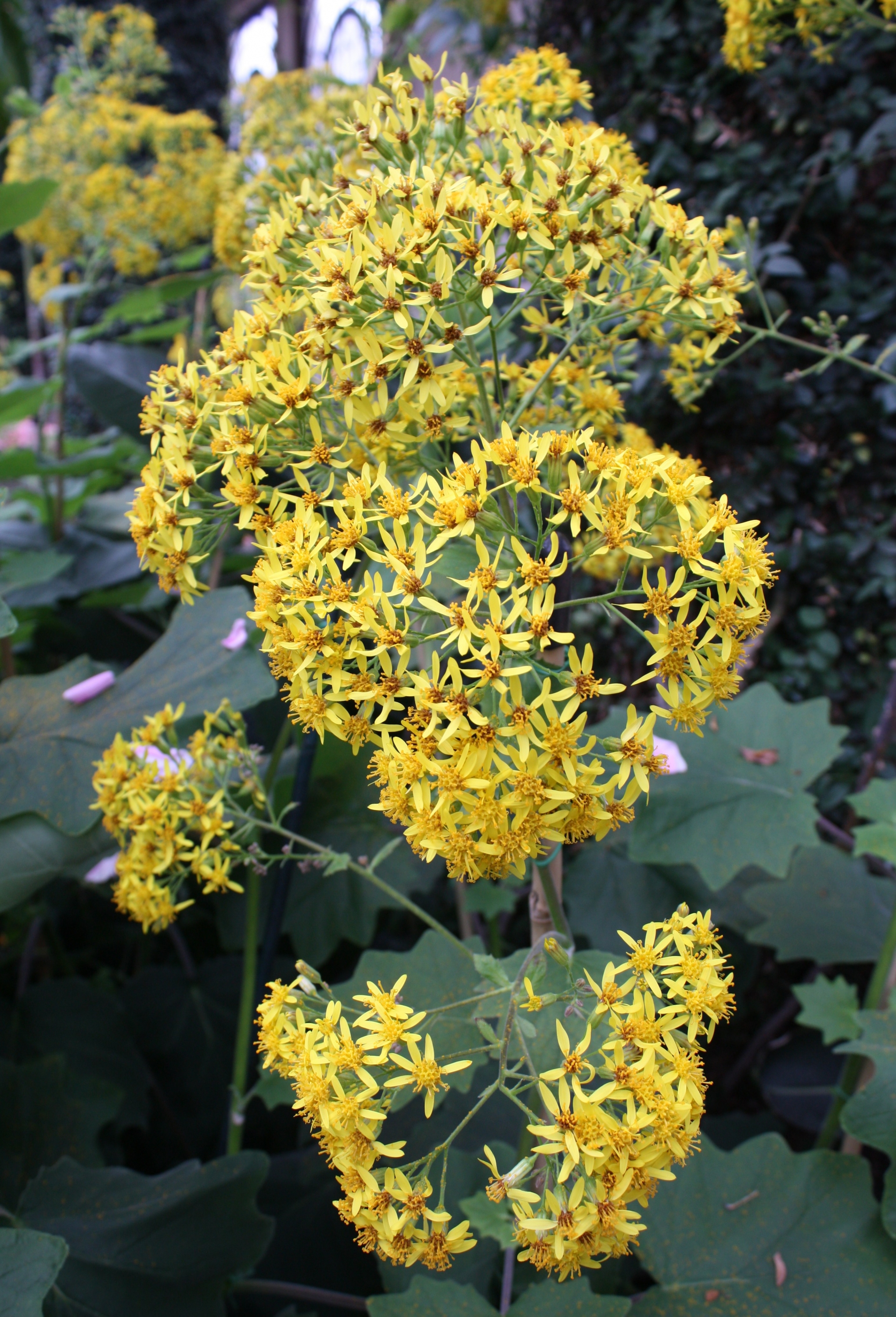 R. petasitis (formerly Senecio petasitis) came to Longwood for trial in 2003 from the collection of the San Francisco Botanic Garden at Strybing Arboretum. Strybing had two accessions of this plant. The first accession was collected on an expedition that took place before the 1960's. It is unclear who collected this plant. The second accession came from an expedition by Dr. Dennis Breedlove to the Chiapas region of Mexico. The plant from the first expedition, according to Don Mahoney at Styribing, has grown into an impressive stand, measuring 50 feet long and 10 feet deep, over the 50 years. San Marcos Growers reports that this plant is shoot hardy to temperatures in the mid 20's, and believes that it may be root hardy to even lower temperatures.
R. petasitis is native to cloud forests in tropical mountainous areas where temperatures are moderate, and fog shrouds it in moisture obscuring the sun. As a result it does well in the low light conditions of the Pennsylvania winters, where it can be grown in a cool greenhouse. Roldana does suffer a bit in the high heat and humidity of the Pennsylvania summer. The foliage will wilt on a hot day but will bounce back when temperatures drop.
Plants are easily propagated from softwood cuttings taken in mid March to produce 7' tall blooming plants for display in mid January. Plants are grown in 5 gallon containers and kept primarily moist. Staking is necessary to create a more formal plant. Plants are moved into the conservatory when in bloom, and removed when their glow begins to fade.