Garden Highlights
January 2-12, 2014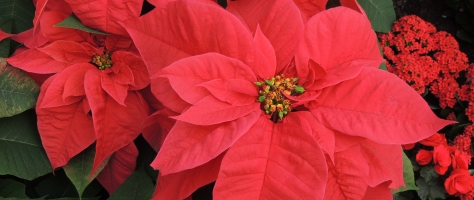 In the Spotlight, Week of
Garden Highlights: January 2-12, 2014
Christmas tree
Decorations at the Peirce-du Pont House include this beautiful tree and several mantel pieces.
Location: Peirce-du Pont House
Christmas Lights
Lighted pathways, starry skies, five floating cones of light on the Large Lake delight visitors willing to take an evening walk.
Location: Peirce's Woods
Chimes Tower
Location: Chimes Tower and Waterfall
Drooping Norway Spruce
Picea abies ′Inversa′
Location: Oak and Conifer Knoll
Love Temple
Even the Love Temple is part of the light display.
Location: Peirce's Woods
Atlas Cedar
Cedrus atlantica
Location: Main Fountain Garden
Open Air Theatre
Enjoy Christmas music and colorful fountains at the Open Air Theatre
Location: Open Air Theatre
Main Fountain Garden Christmas Lights
A half-million lights surround you to illuminate the Gardens and create a twinkling world of wonder.
Location: Main Fountain Garden
Rose Arbor
Location: Cow Lot