Garden Highlights
February 27-March 6, 2014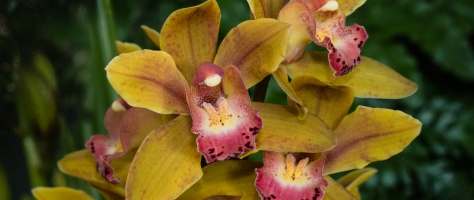 In the Spotlight, Week of
Small Lake
The Small Lake hidden by snow
Location: Peirce's Woods
Witch-hazel
Hamamelis × intermedia ′Jelena′
Location: Cow Lot
Location: The Terrace Restaurant
Peirce-du Pont House
The Peirce-du Pont House with a blanket of snow
Location: Peirce-du Pont House
Yulan Magnolia
Magnolia denudata
Location: Flower Garden Walk
Topiary Garden
Beauty in every season
Location: Topiary Garden
Orchid Islands
An oasis of 70 Phalaenopsis orchids are in the center of the Peirce-du Pont House Conservatory. Each orchid island is built on a wooden platform and created using Oasis foam and wire, greens, and orchids.
Location: Peirce-du Pont House
Winter Walkway
Dreamy view of the walkway alongside the Cowlot in winter
Location: Cow Lot
Sawara False Cypress
Chamaecyparis pisifera ′Aurea′
Location: Idea Garden
Dawn Redwood
Metasequoia glyptostroboides
Location: Oak and Conifer Knoll
Paperbark Maple
Acer griseum
Found in Frog Hollow, this tree has spectacular bark, best seen in winter.
Location: Hillside Garden
Incense-cedar
Calocedrus decurrens
Location: Oak and Conifer Knoll
Copper Beech
Fagus sylvatica f. purpurea
Another magnificent specimen, the bones of which are best seen in the winter
Location: Oak and Conifer Knoll