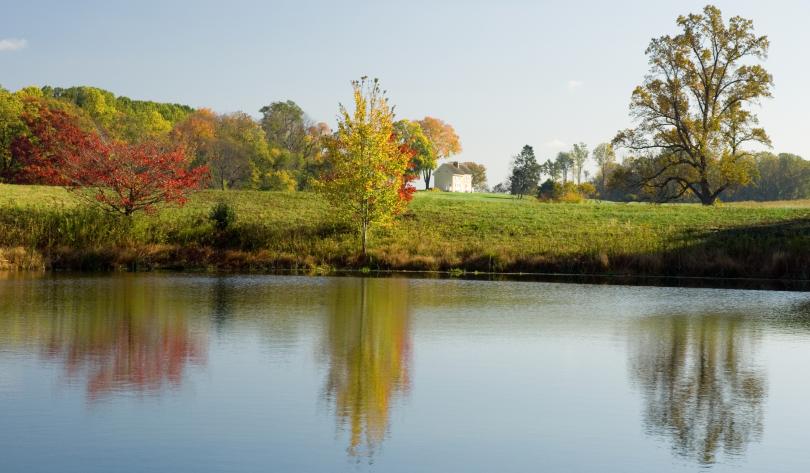 Longwood Gardens' Commitment to Water Conservation
Undoubtedly the world's most valuable resource, water is an integral part of both the Gardens' beauty and landscape. We take the stewardship of our natural resources seriously and we employ advanced technology and proven techniques to reduce our overall water usage while conserving those resources that are available. Among the technology used to reduce water consumption in the Gardens are timer and drip irrigation systems, and UgMO—novel technology that measures the water content in the ground.
When irrigation systems break, they are quickly repaired to minimize the amount of water that is wasted. In times of drought, we adhere to an established drought management program that outlines steps for reducing water consumption.
Re-energizing Our Water Supply
Through an on-site waste water management system, we are able to treat 100 percent of the water from the rest rooms, restaurant, showers, and tenant homes and use it for irrigation of its non-edible crop fields. What isn't used for irrigation is distributed over a spray field on the property, thereby returning it to the aquifer. Through the use of native plant communities, we protect our watershed by absorbing nutrients and slowing storm water run off.