A World of Beauty
November 21, 2012
I recently returned home to Longwood after attending the 9th International Gardens without Limits Conference, Gardens & The Public: The Keys to Success, in Metz, France. I was fortunate and grateful to have the opportunity to be among 26 invited speakers and 400 attendees from around the world. The theme for the biennial gathering was "Welcome to the New Generation." It was exciting to learn how other public gardens, parks, and greening organizations are working to broaden their base of support, welcome younger generations, and remain relevant.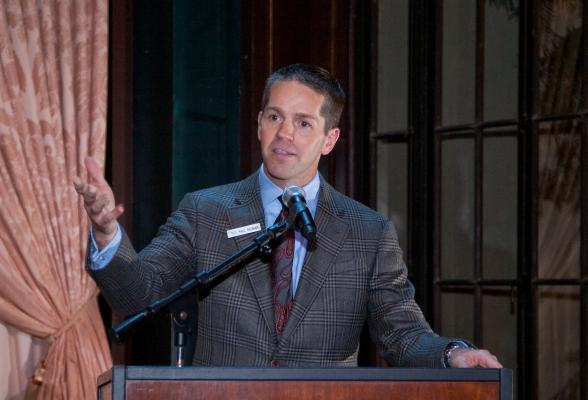 Longwood Gardens Director Paul B. Redman. Photo by Eric Crossan.
I often think about the relevance and necessity of public gardens like Longwood. Public gardens are diverse in size and scope, but I will go to my grave believing that the great essential unspoken need for public gardens is beauty. Let me share some examples that I learned about in Metz that support my position.
Christchurch, New Zealand has adopted a program of "greening the rubble," which is an effort to create more parks and gardens and build a sustainable, green community after the devastating earthquakes.

Nantes, France has a 4-flower rating (I didn't even know you could get a flower rating) and will be the European Green Capital in 2013.

The House of the Gardens in Pine Wood Park in Beirut, Lebanon is serving as a place for a community with a historically complex social structure to come together in peace and create beauty through gardening.
These gardens are creating beauty through restoration, revitalization, and economic development. Even more profoundly, these public gardens are becoming the catalyzing agent to nurture peace and a deeper, more meaningful understanding of one another.
I salute my colleagues from around the world who are making a difference and leading the way for all of us to connect everyone to the beauty of our global garden.