From the Editor: Please note that the following blog post refers to our 2011 display of blue-poppies, and that the exact bloom time and location for these plants varies from year to year.
The first Himalayan blue-poppies (Meconopis 'Lingholm') of the season went on display at Longwood Gardens just before the opening of the Philadelphia Flower Show. Unlike last year when some plants went to Philadelphia, this time the blue-poppies can be seen only here at Longwood. Many more plants came into bloom this week, and nearly 200 pots are now on display in the Estate Fruit House. Only once a year can you see this dazzling show of sky blue blooms that will last for a short time only, approximately 10 to 15 days.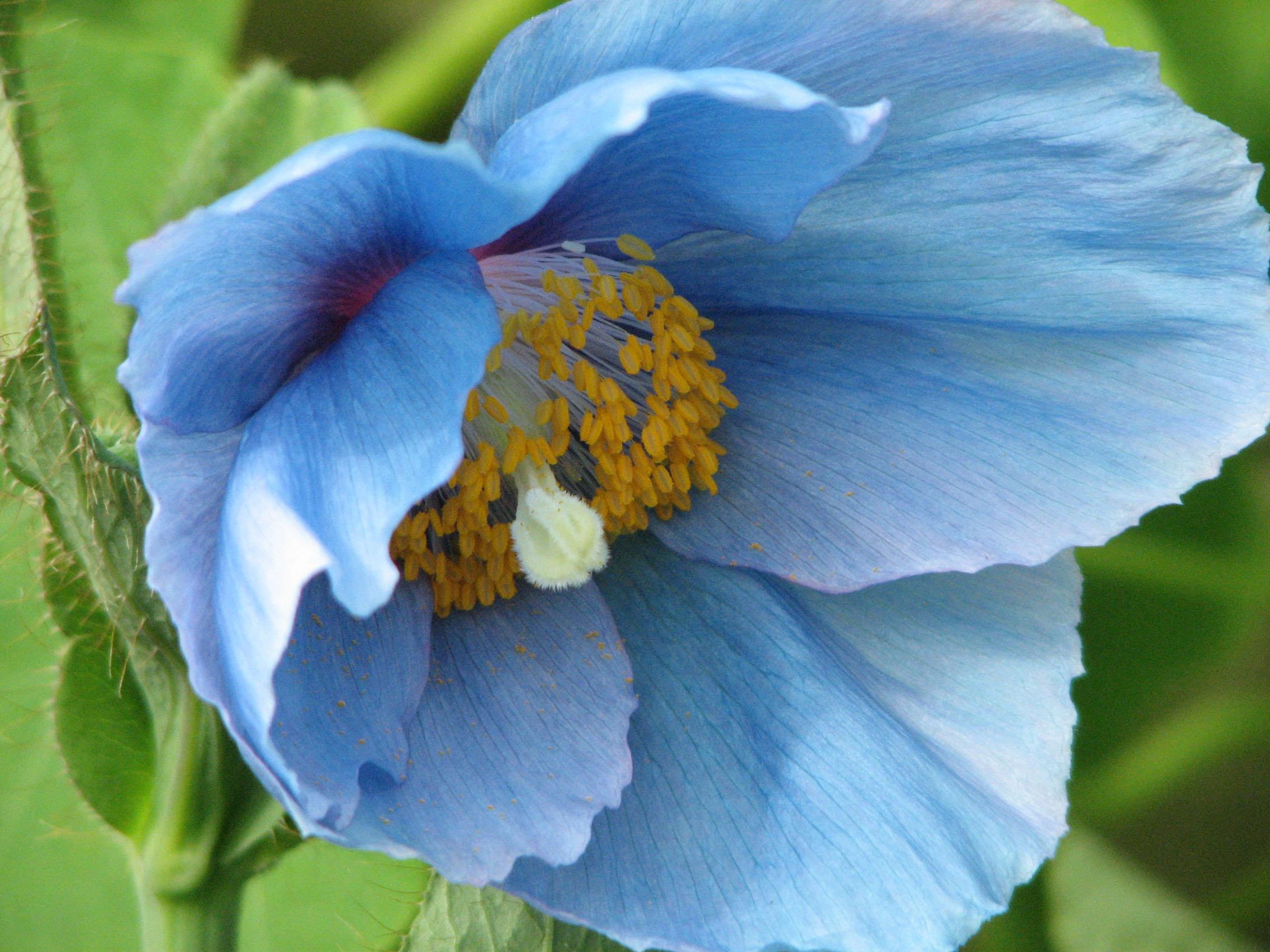 A blue-poppy on display in the Conservatory
This year we are displaying the blue-poppies in a new venue, the Estate Fruit House, with a smaller number of plants in the Garden Path near the East Conservatory. The change of location is due to the ever increasing allure of this remarkable plant—throngs of people, especially photographers, are drawn to the display. Just follow the buzz on social media as well as in the press and you will get a sense of the thrill experienced when seeing these flowers—especially knowing that they are almost extinct in their natural habitat.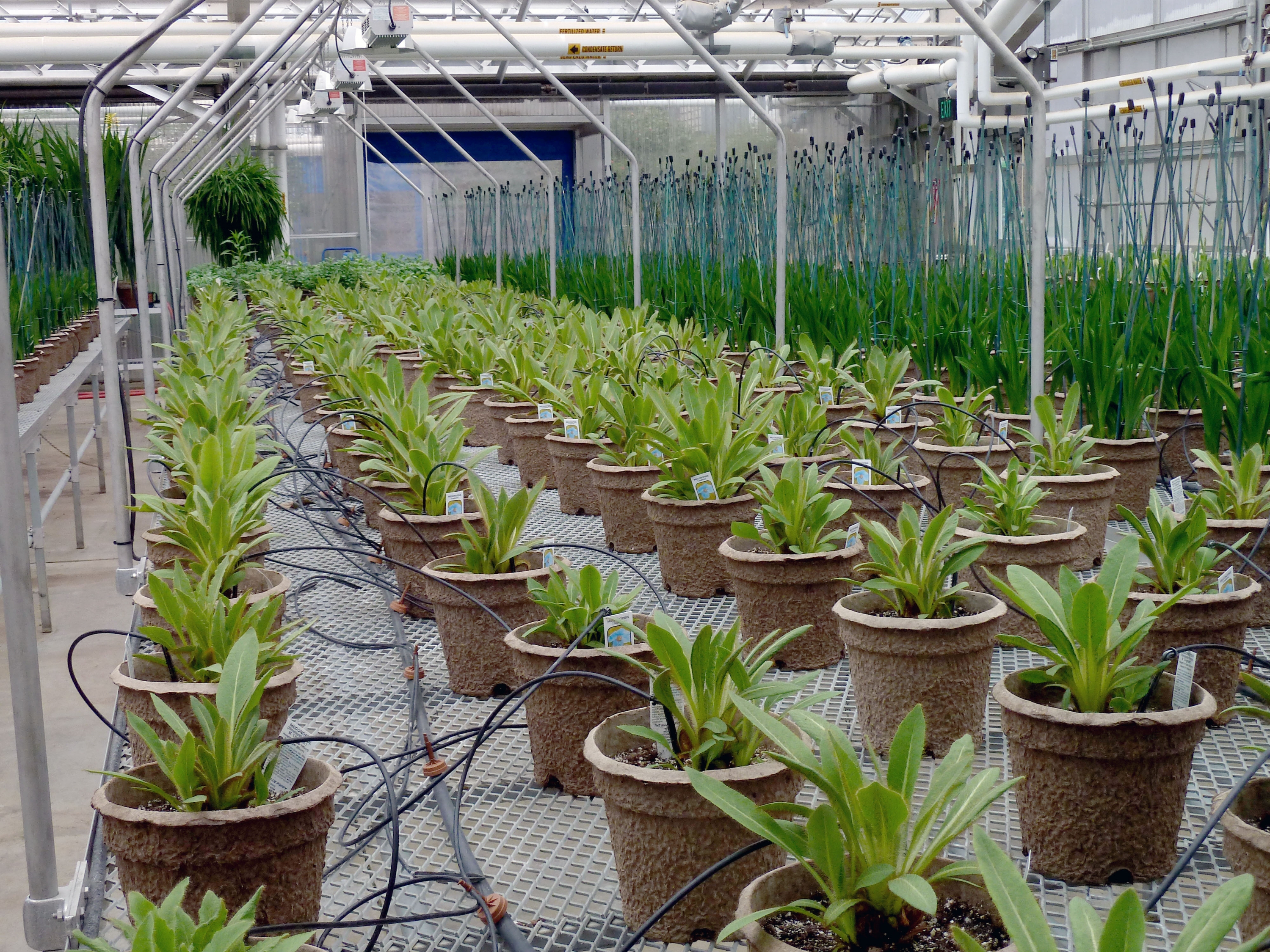 Hundreds of blue-poppies growing in Longwood's production greenhouse
The new location was chosen to improve foot traffic flow and accessibility—the flowers can be observed from several directions. Also, the Estate Fruit House provides for enhanced climate control for this cool temperature loving plant. Wear warm clothes if you are planning on visiting these plants in their new home. Blue-poppies originated from the high elevations of the Himalayan Mountains and require low temperatures. Consequently, we keep the display greenhouse at 45◦F to 50◦F to make these plants comfortable. Meconopsis is a genus within the Papaveraceae or poppy family. Within this genus is a group of plants commonly referred to as Himalayan blue-poppies, which include M. betonicifolia, M. horridula and M. grandis. Meconopsis grandis is the national flower of Bhutan, a country high up in the Himalayas.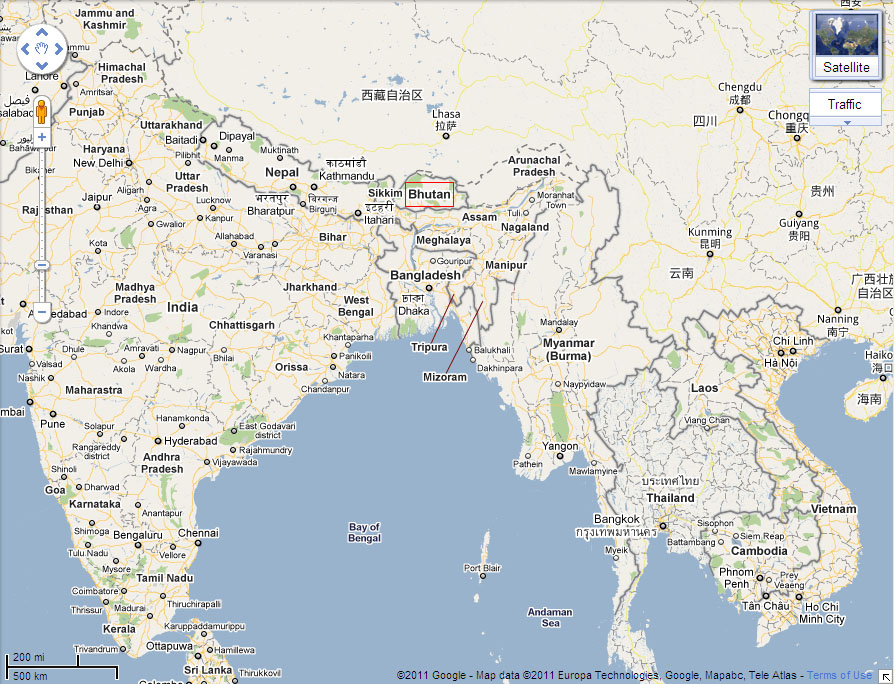 The blue-poppy is the national flower of Bhutan
Not long ago blue-poppies were considered a myth. The history of discovery and re-discovery of Meconopsis is fascinating and complex, with early reports reaching back to the 1800s. A report from 1886 included the discovery of Meconopsis betonicifolia in northwest China. Another story credits a failed Mount Everest expedition in 1922 during which blue-poppies were "discovered." For more about Meconopsis, including pictures of the other species, visit The Meconopsis Group web site. Nonetheless, soon plant material was brought to the UK and US to the delight of horticulturists. This plant is challenging to grow and is a mark of distinction for any gardener succeeding in its cultivation. Blue-poppies are infrequently cultivated outside their native habitat. Given the right conditions, they thrive in gardens located in the northern regions of the US and Europe, in areas with moist and cool conditions. Here at Longwood Gardens, we force Meconopsis 'Lingholm' to flower every year in March. It is a cultivar that produces large flowers that are, on average, four inches in diameter. The substantial petals are a mesmerizing deep sky blue color. However, since M. 'Lingholm' is a seed-derived cultivar, slight variations of flower color are possible. Some flowers may show a more- or less-developed mauve tint. This somewhat unpredictable trait may be intensified by stress such as sudden changes of temperature, change of pH and fertilizer, or water-management issues.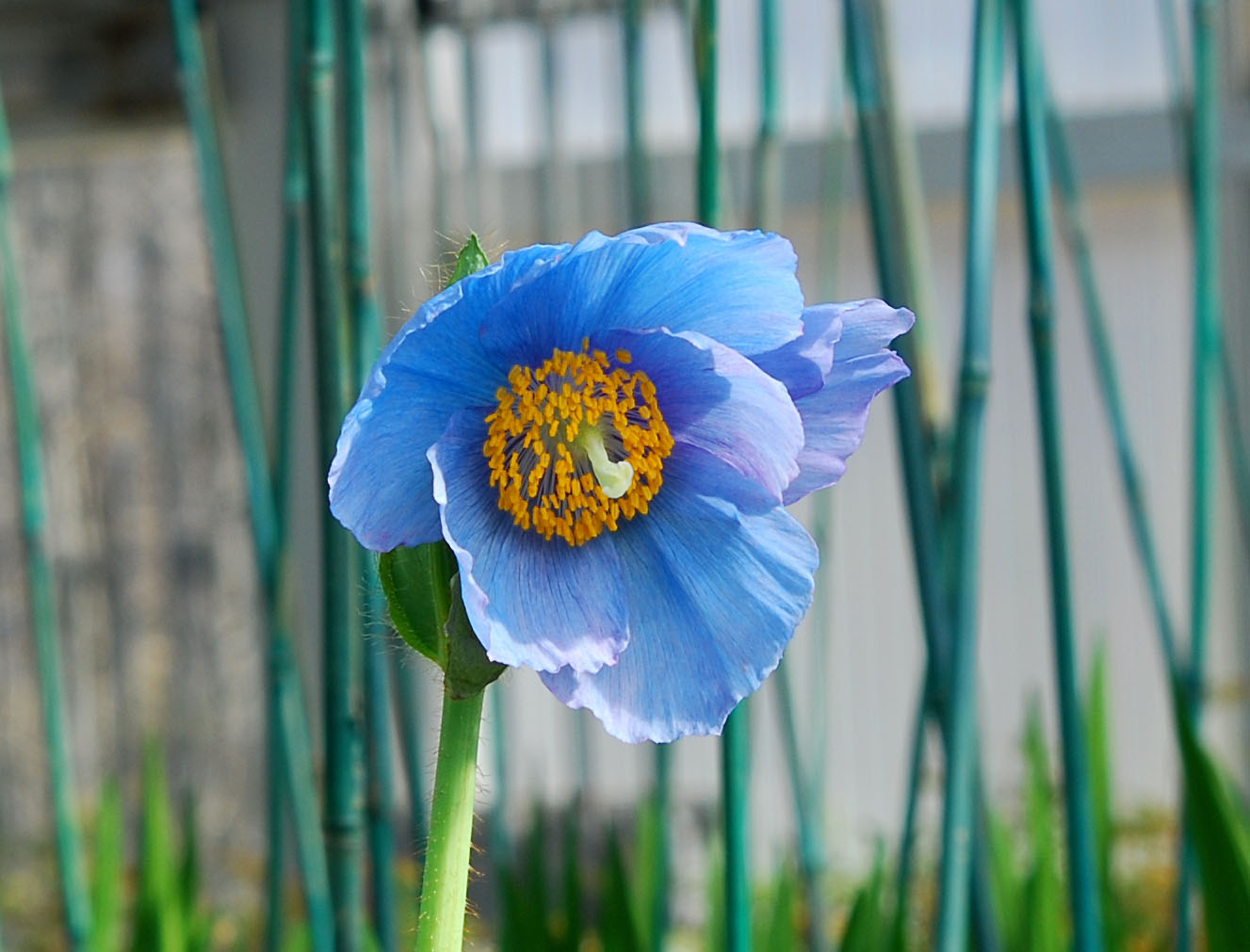 A blue-poppy in bloom in the production greenhouse
Categorized Under: