I'm sure I'm not sharing anything new when I say that research shows a positive correlation between being outdoors in nature and benefits for human health. Psychologists and researchers continue to gain health-based evidence providing ever-more powerful incentives to entice people off the sofa and into the outdoors, from reduction in blood pressure to improvements in our mental health. These findings echo biologist Edward O. Wilson's theory in his work Biophilia (1984), in that the human tendency to focus on and affiliate with the natural world has, in part, a genetic basis. You could say we are hardwired to be in and around nature.
Public gardens have long appreciated this intrinsic connection between humans and nature. We need no scientific data to convince us that exposure to the outdoors can lead to beneficial health implications for mind, body, and soul. As a result, the public garden community readily encourages their communities to engage with plants and the green spaces around them … the desire for this engagement is ever-present in our work.
Such work is very evident at Nemours Estate, Wilmington … which is a garden with a plot twist, as it's set within the 300-acre grounds of this beautiful historic estate lies the Nemours/Alfred I. du Pont Hospital for Children. During a recent Fellows salon held at this gorgeous garden, we learned how Nemours Estate has worked incredibly hard, in a very short space of time, to create a truly inspirational education program: one that caters to all visitors to the estate, with special attention given to patients of the hospital and their families.
Nemours Community Education & Museum Services Coordinator Annie Thomas-Bubel works to create these educational programs, covering a diverse and interesting array of topics from art, history, and landscape architecture to engineering, philanthropy, and healthcare. Thomas-Bubel makes it her aim to "choose topics that are broad enough to be relatable to most people but also special to our property."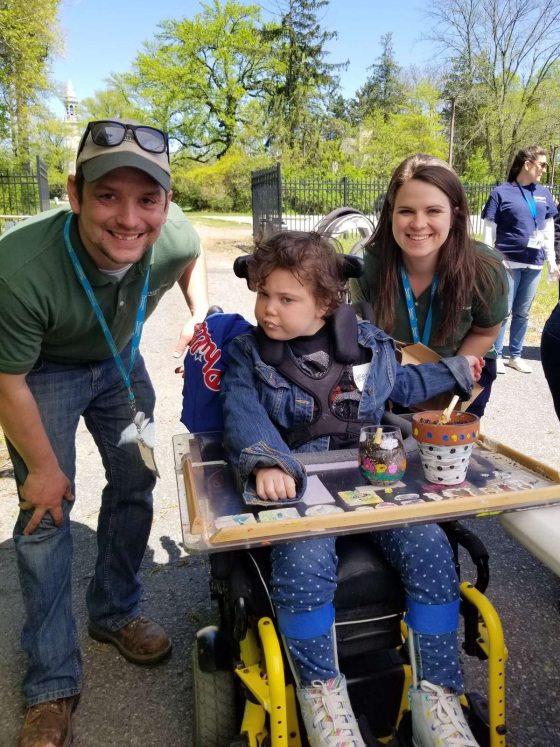 Thomas-Bubel develops all general public and patient-specific programs around the philosophies set by Nemours founders Alfred and Jessie du Pont, who believed in the healing power of nature. The latter, however, are planned and delivered in such a way as to be accessible, inclusive, and welcoming for all outpatients and their siblings to partake in and enjoy. Plans for future programs include e-learning initiatives and projects to be run inside the hospital for those children unable to venture outside.
This focus and approach to programming is all the more impressive when you realize that Thomas-Bubel's role has only existed since 2018, and even more astonishing when you learn that children under the age of 12 were not permitted into the gardens until 2016.
During our salon, Nemours Executive Director John Rumm provided a concise history of this transformational approach to visitor engagement. Rumm started at Nemours in 2015, and, tasked with developing more synergy between the estate and the hospital, set about researching the history of Nemours and its founders. His research led to many powerful and enlightening findings. Firstly, Alfred du Pont and his second wife, Alicia, had suffered four tragic infant deaths between 1910 and 1917. Du Pont specifically stated in his last will and testament that Nemours should be for the treatment and care of sick children and The Alfred I. Institute, now the Nemours/Alfred I. du Pont Hospital for Children, was created by his third wife, Jessie. in honor of his wishes. The Institute had the world's first garden designed specifically for a children's hospital and from the 1940s to the early 1960s, the mansion, gardens, and grounds at Nemours were accessible to hospital patients for respite.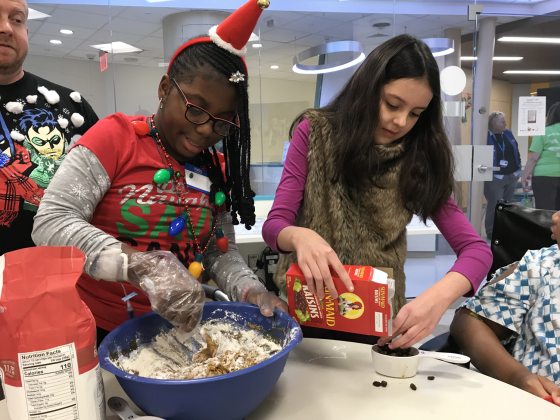 These learnings that depicted a family passionate about children and their wellbeing seemed at odds with the "no children under 12" admittance rule. By the spring of 2016 not only had Rumm and his team removed that admittance rule but also expanded the vision of the estate. Nemours Estate is now driven to develop, offer, and make accessible a range of nature-based healing, wellness, and therapeutic experiences that provide pleasure and benefit to patients at the hospital as well as children within the wider community.
This new direction has led to the creation of many new partnerships, such as the Hospital/Estate Collaboration Council, a forum in which programmatic ideas and activities are shared and prioritized to better align and leverage opportunities between the estate and the hospital.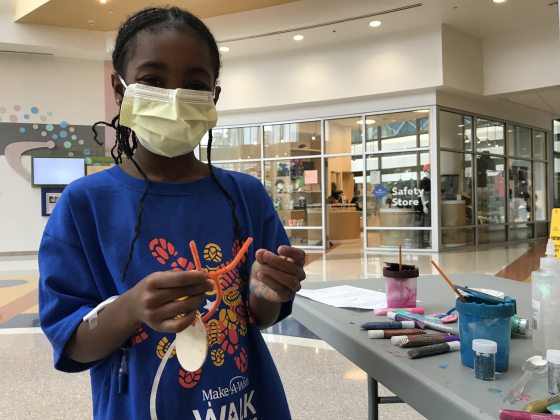 It was truly impressive and humbling to learn about the transformation at Nemours. The scale of these changes and incredibly short timeframe within which it has all come into fruition left us feeling courageous and inspired! Rumm and his team are rightly proud of what they have collectively accomplished and find themselves championed on by the words of Jessie Ball du Pont as they continue their admirable mission: "Onward, upward, always!"
Categorized Under: