One of the most frequently asked questions on growing clivia is "how do I get my clivia to bloom?" Recently I visited with the Director of the North American Clivia Society and Executive Director of the Delaware Nature Society, Mike Riska, to get his expert advice on clivias. Mike has grown clivia for many years, and has won numerous awards for his plants—both from the Philadelphia Flower Show and from Longwood Gardens. In this video, he shares some pointers on how to get a clivia to bloom, and gave advice on growing and grooming your plants for competitions.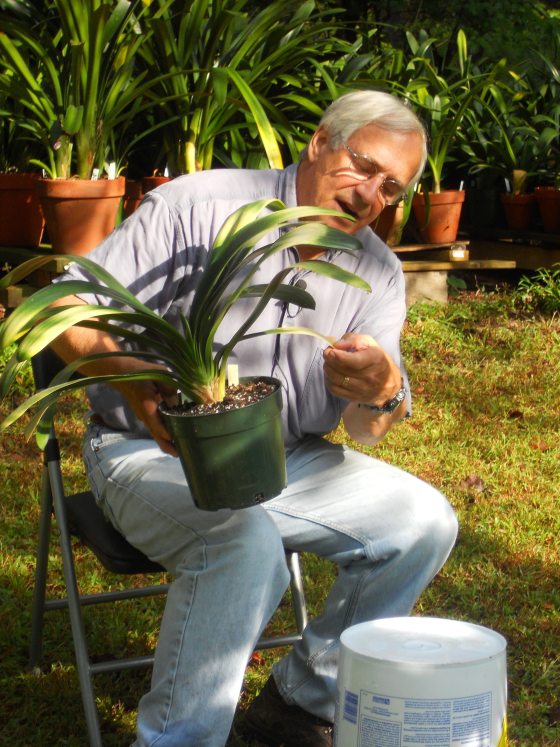 The North American Clivia Society is holding the International Clivia Show and Symposium at Longwood Gardens on March 17–20, 2011. The symposium will feature speakers from South Africa, Australia, the US, plenty of tours, and hopefully, the show will include your plant.  We encourage you to bring your clivia and show it off, and attend the lectures and tours. Don't be frightened of entering your plant in the show! You have nothing to lose, and hopefully you will get to have some fun and meet some fellow clivia enthusiasts.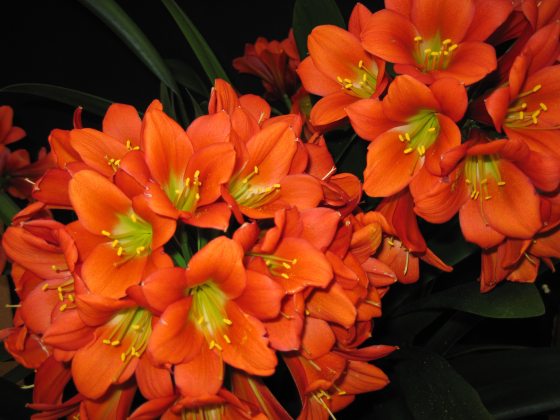 Here are some key conditions that are necessary to get your plant to bloom on time for the show next year, or just getting your plant to bloom in general:
Provide optimal light conditions for the production of flower buds. Mike grows his plants outside for the summer in protected areas.
While growing outside, Mike fertilizes every two weeks with half strength Miracle Gro 20-20-20.
Before the first freeze, move your plants indoors.
Plants should get no water between October 1 and January 22.  It is critical that during this time the plants are chilled at temperatures between 35 and 55 degrees F for a minimum of 5 weeks to initiate bloom. If this cold treatment is not provided, the plants may not bloom until late summer.
Hold the plants dormant until 8 weeks before show time.
To bring the plants out of dormancy, begin watering and gradually raise the temperature to 60 degrees F.
Flower buds should begin to show about two weeks after the temperature is raised.  The appearance of the flower buds signals that you are on track, and need to think about bringing your plant to the North American Clivia Society International Show and Symposium at Longwood Gardens!
For more information and to register for the symposium please visit the Longwood Gardens Website.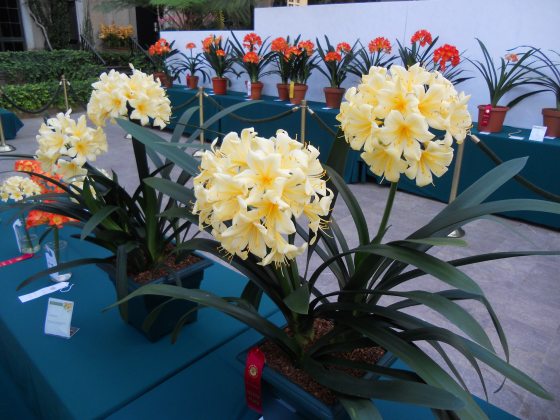 Categorized Under: