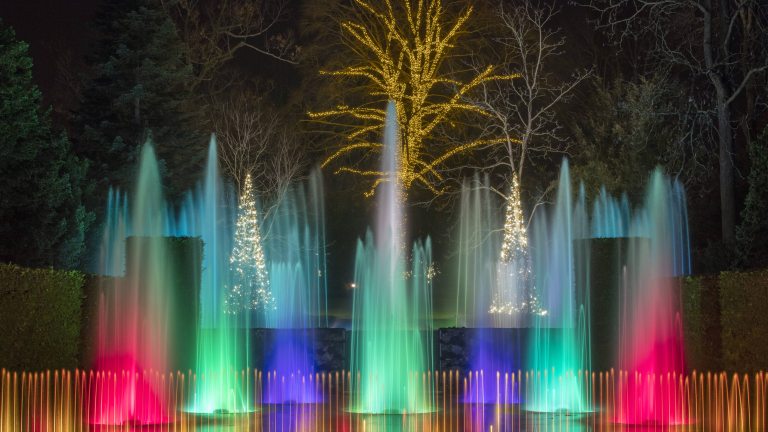 Featuring 750 jets in changing patterns, the Open Air Theatre comes alive with fountains set to music.
Since its 1914 Garden Party debut, this Italian-style outdoor theatre has expanded from its simple original fountains to the 750 jets that create the rainbowed curtain of water you see today, while playing host to more than 1,500 performances throughout the years.
Please Note
Fountains do not run on days when there are rehearsals, stage setups, or performances. Fountains are weather dependent and will not run in below freezing temperatures.