As the reach of humans continues to extend into even the farthest corners of the globe, what was once remote wilderness has now been impacted by humans, and the need for measures to conserve rare plants is greater than ever. Here at Longwood, our plant exploration program has changed and evolved in response to such changing measures.
In the beginning, our plant exploration program focused on exploring the wilderness and nurseries of distant countries to introduce new plants to Longwood Gardens and to horticulture. While that focus is still a core function of the program, we are now modernizing our intent by homing in on specific plant targets that meet specific garden and collection needs, as well as advocating for conservation of plant resources in the countries we explore—such as Vietnam.
Over the last 20 years, Vietnam has become increasingly accessible to foreign visitors, allowing botanists and horticulturists to explore the botanical riches of this exceedingly diverse country. While this provides exciting new opportunities, the downside is that increased accessibility has also resulted in the exploitation of plant resources on many levels and the need for conservation measures for certain plants. In December 2018, I joined Scott McMahan, Manager of International Plant exploration at the Atlanta Botanical Garden, to discuss seed collection and conservation of endangered and otherwise rare species with colleagues Dr. Van Dzu Nguyen of the Vietnam Academy of Science and Technology Herbarium in Hanoi; Dr. Vu Quang Nam from the Vietnam National Forestry University; and Josh Kempinski, Program Director of Fauna and Flora International (FFI), Vietnam.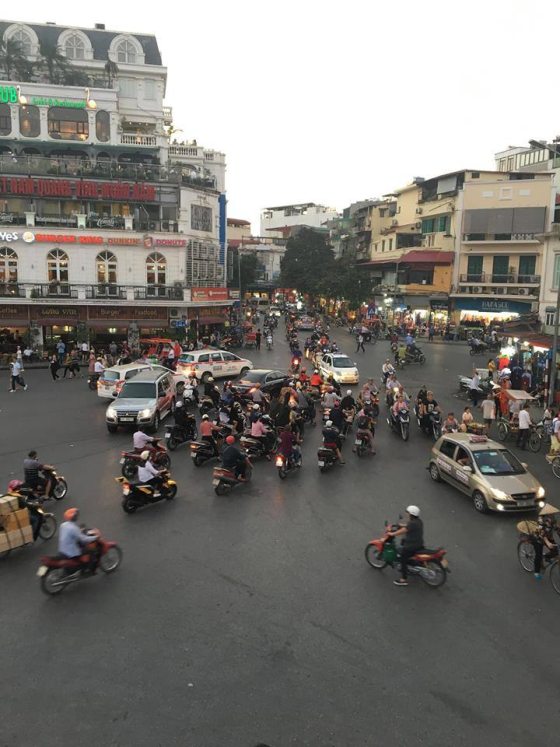 On December 6, we met in Hanoi to participate in meetings to discuss previous and potential collaborations. Our goal was to determine if we could obtain permission to responsibly collect seeds of some of the rarest plants in Vietnam—orchids. Orchids are flagship species for conservation of biodiversity and historically have been among the most sought-after horticultural plants, which has led to over-collecting from the wild and decimation of natural populations, especially for charismatic species such as slipper orchids (Paphiopedilum). These threats have not gone unrecognized; all orchids are CITES (Convention on the International Trade in Endangered Species of Flora and Fauna) listed, and while CITES seeks to protect these species, it also creates the need for extra levels of permissions to work with them, which results in a great deal of preliminary work before ever setting foot in the field.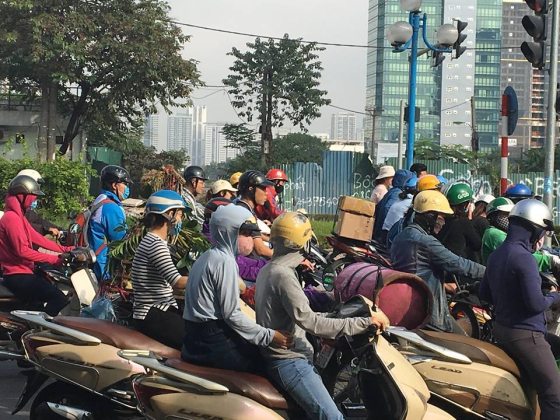 We met with all potential partners to determine the feasibility of obtaining permission to work with orchids and the potential for partnering in this conservation-driven effort. The meeting with FFI was to understand how plant conservation can become a part of preserves established for primate conservation, followed by a meeting with the Vietnam Academy of Science and Technology to determine the possibility of obtaining permission to collect seeds of these valuable plants. What grew from these conversations is a preliminary plan to conduct botanical surveys of FFI preserves in the remote stretches of Northern Vietnam, followed by a pending proposal to the Academy to obtain permission to collect orchid seeds. However, this is only the beginning.
For conservation measures to truly take hold, our proposal not only outlines our desire to collect seeds, but also introduces a robust educational component in which we hope to work with interested Vietnamese researchers to implement orchid management techniques that improve the quality of wild populations, educate Vietnamese scientists on orchid tissue culture techniques, and improve awareness of orchid conservation throughout Vietnam. What started with the desire to collect seeds has the potential to evolve into a multi-faceted international partnership that seeks to harness, yet conserve, some of the most charismatic plant species in the world.
The meetings were followed by a quick trip to Da Lat, Vietnam. This small town is nestled in the central highlands of the country and is close to Bidoup Nui Ba National Park. The purpose for the trip to Da Lat was singular—to collect seeds of a rare and very unusual species of pine known to science as Pinus krempfii. This pine is unlike any other in the world. Its needles are flattened and broad, have a texture more akin to plastic than plant, and look more like a Buddhist-pine (Podocarpus sp.) than a true pine. Not only is it rare, but it is also stunningly attractive and could serve as a replacement for more disposable horticultural plants, while adding to the story, education, and conservation value of Longwood collections. Collecting the seeds was no trivial task. The trees reach more than 150 feet in height and required the assistance of forestry experts from the Bidoup Nui Ba National Park to carefully climb into the sprawling crowns of these massive trees and collect the cones. Although rainy weather threatened our efforts, we were able to collect a modest number of seeds that will be sent to Longwood for propagation and evaluation.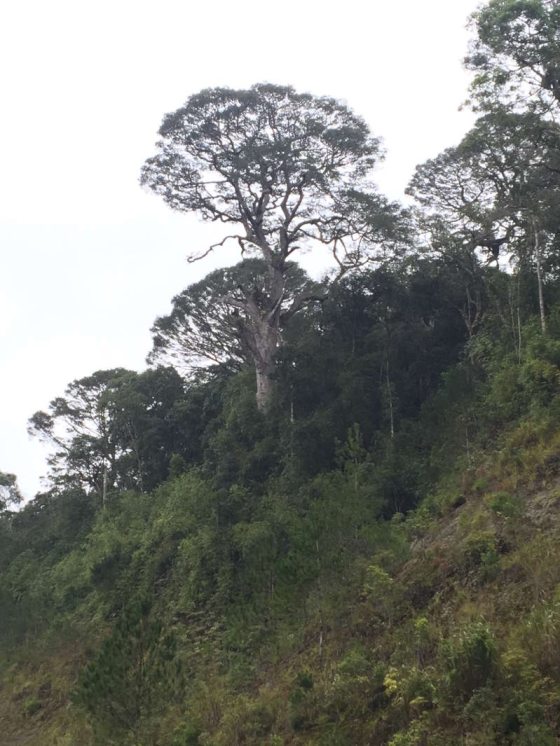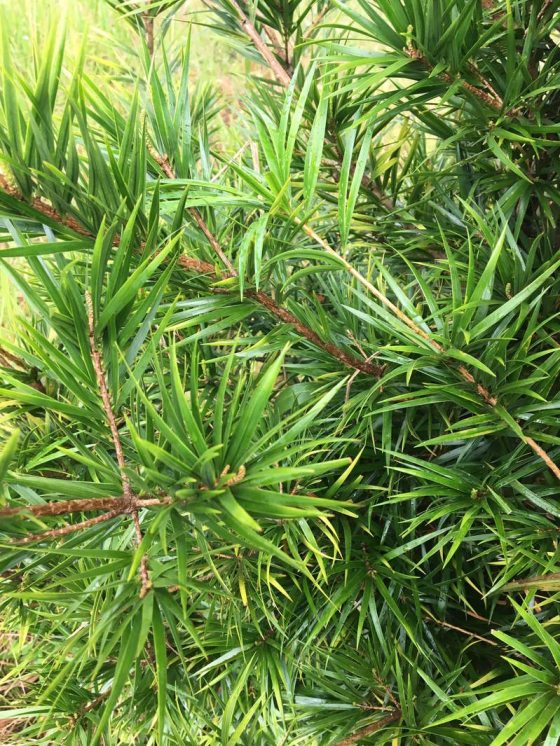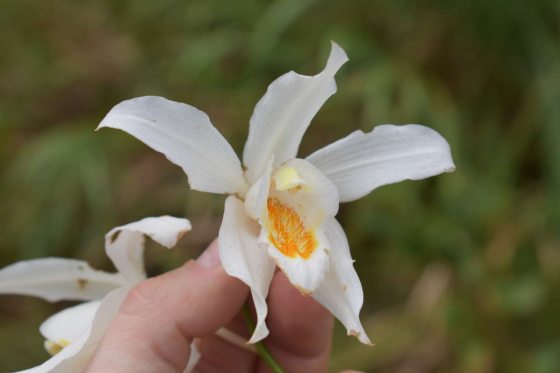 Southern Vietnam is rich in many plant species and we were delighted to find several interesting and attractive plants while there. On the second day of field work, we climbed to the summit of Nui Ba, the shorter of the two largest peaks in Bidoup Nui Ba National Park.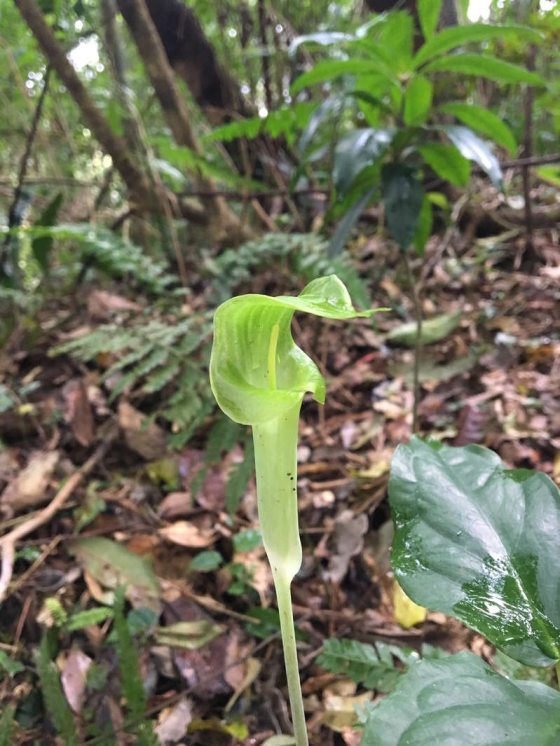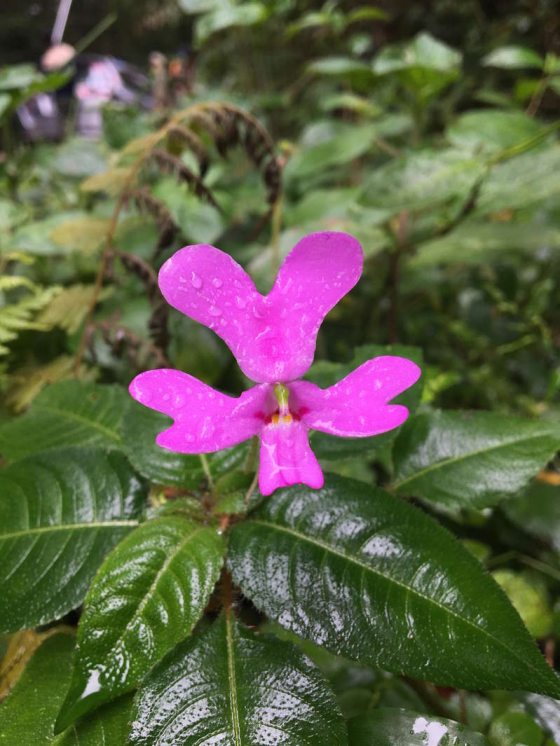 This short trip was a smashing success, setting the stage for future plant exploration activities and resulting in a few collections of potentially useful plants for Longwood. We look forward to furthering our relationships with collaborators in Vietnam and future expeditions in the region.
Categorized Under: