In our frantic lives fueled by electronic information (a medium through which you're reading these words at this very moment), it can be difficult to connect with the real world … the world that's waiting for us to look up from our smartphone screens. And the world, quite frankly, depends on us doing so. I had the absolute honor of sharing my thoughts on beauty and its role in protecting nature—our global garden—as a TEDxWilmington speaker. Connecting with the beauty around us begins with actually seeing—and feeling—the beauty that surrounds us every day.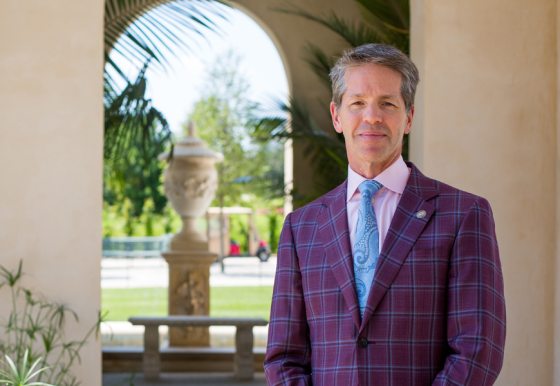 I must admit, the process of composing my TEDx talk was, well, a process. I was equal parts ecstatic and anxious about this great opportunity. To find the words and voice to express the concept of not only realizing—but also choosing to act upon—the fact that we hold responsibility for protecting our global garden is without a doubt an arduous endeavor that takes patience, time, and thought. It's, well, a process and well worth it, because I would rather be the person in the arena than on the sidelines.
The concept of process can be a difficult one to grasp, especially in today's world of immediacy. Like everyone else, I get swept up in the urgency of our electronic world. The ding of an email notification on my smartphone too often takes my attention away from the real world … one that exists not on a screen, but in the green of the grass, the blue of the sky, the forward motion of a garden and of nature herself.
Far too often, we—I included—fail to see the forest for the trees. We get swept up in the small things and the distractions of life. We take beauty for granted. In a time of melting ice caps, rising emissions, and enormous challenges, we choose not to realize the enormity of our power in making sure nature continues forward.  After all, it is our responsibility and it can't be delegated.  We need beauty now more than ever. We're losing it fast and we need to save it.
Finding the time to see, feel, and preserve that beauty is essential to our very lives. Everybody needs beauty, especially now when we decide what parts of nature to keep and what parts to destroy. Seeing and feeling the beauty that surrounds us helps us better understand what's worth saving and why.
Action starts with self-awareness. With connection and the simple act of opening your eyes and your mind. With recognition of the power that we can make a difference. To change the world. And that, quite simply, is a beautiful notion.
Categorized Under: