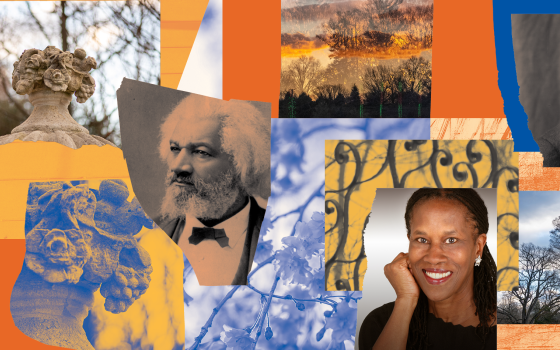 For Kids and Families
Deeply Rooted
with Storyteller
Charlotte Blake
Alston
Navigating Voices in the Landscape Online with Children
Welcome to the online experience for Voices in the Landscape: Deeply Rooted with Charlotte Blake Alston.
The original idea of the installation was to explore and reflect on the experiences of and historical relationships between African Americans and American soil through the lens of horticulture. It is a unique and unexplored perspective that created wonderful opportunities for storytelling.
Since the Voices in the Landscape audio installation first launched in 2021, we have added six companion narratives for children. They are: The Power of Story, To Speak of Water, A Walk with Frederick Douglass, Safety and Solace in the Woods, Making a Connection, and Beauty and Brilliance of Nature.
Each is 3 minutes or less and designed to be enjoyed by children between the ages of 5 and 10 years old. I encourage you to listen to those segments as well as the original audio and encourage conversation with your children about the stories they will hear and the surrounding environment where the story has been placed. Two story segments are framed within the historical context of American slavery: A Walk with Frederick Douglass and Safety and Solace in the Woods. However, they speak of resilience and the ways people sought and found comfort in nature. The texts are crafted in language children can easily understand. As a former elementary school teacher, I know that when children and adults engage with each other, both come away with a deeper and richer experience. It is my desire that each story segment will inspire and serve to validate the beauty and variety of nature and the strength of the human spirit.
—Charlotte Blake Alston
Audio files with introductory audio descriptions of each location are available below. Nicole Sardella voices the audio descriptions. The audio descriptions use words to describe the landscape and plants of Longwood associated with Charlotte's stories, as experienced in the winter season.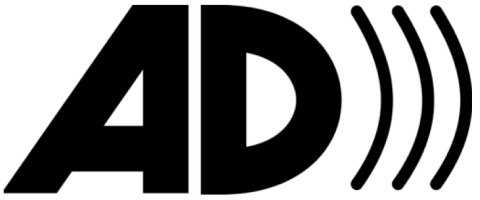 Voices in the Landscape is an Accessible Experience
Voices in the Landscape: Deeply Rooted with Storyteller Charlotte Blake Alston
Texts: by Charlotte Blake Alston, Copyright © Charlotte Blake Alston, March 2023
Photos: Images of Frederick Douglass and George Washington Carver courtesy of Library of Congress. Photo of Charlotte Blake Alston by Deborah Boardman. Voices in the Landscape location photography by Hank Davis.