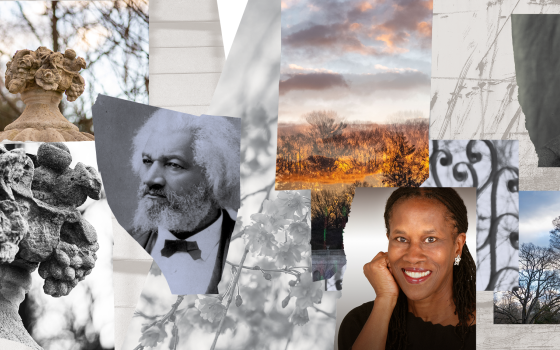 Deeply Rooted
with Storyteller
Charlotte Blake
Alston
Take a Powerful Journey from Home
While the onsite Voices in the Landscape exhibition in our Gardens has concluded, you can still embark on a beautifully poignant journey with storyteller Charlotte Blake Alston as she honors and celebrates the strength, resilience, and contributions of the African American community through the lens of horticulture and the power of story. Through a series of 10 stops—that you can experience virtually from home—surround yourself in her moving spoken word.
Hear an ancient Zulu creation myth paired with the oldest plant on Earth in the Conservatory; lean in to the story of the significance and symbolism of woods and meadows at the Lookout Loft Treehouse; call out the name of an ancestor in remembrance at the Large Lake while a traditional spiritual soothes your soul; and much more. Scroll down to discover Charlotte's powerful voice as she leads you through the landscape, ending with a bonus track exclusive for our virtual guests. Each audio recording ranges between three and eight minutes in length.
Voices in the Landscape is an Accessible Experience
—Accessible Exhibition Guide
This guide provides important information for people who are blind/low vision and/or experiencing hearing loss, so they can fully participate in and enjoy this Voices in the Landscape program.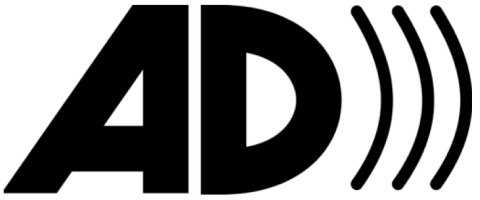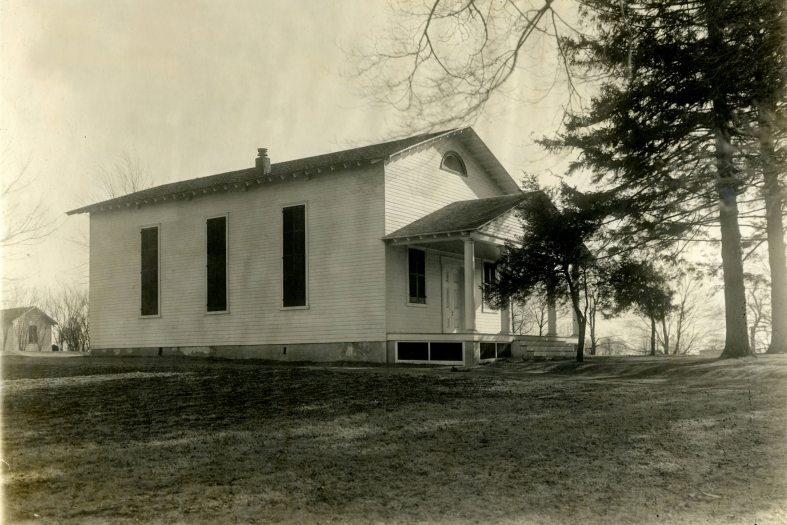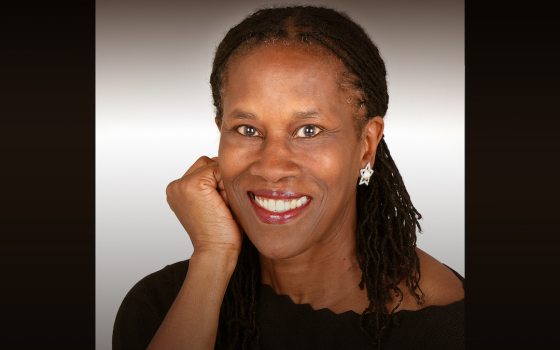 About the Artist
Charlotte
Blake Alston
Charlotte Blake Alston is a nationally acclaimed storyteller, narrator, singer, and librettist who performs in schools, universities, museums, and concert venues throughout North America and abroad. A highly sought after storyteller, she is committed to perpetuating the African and African American oral storytelling traditions.
Voices in the Landscape: Deeply Rooted with Storyteller Charlotte Blake Alston
Texts: by Charlotte Blake Alston, Copyright © Charlotte Blake Alston, January 2021
Photos: Images of Frederick Douglass and George Washington Carver courtesy of Library of Congress. Photo of Charlotte Blake Alston by Deborah Boardman. Voices in the Landscape location photography by Hank Davis. Meetinghouse photo courtesy of the Chester County Historical Society.