For someone of only 21 years of age, Sebastian Heindl has had quite the career in music … and one, as it seems, that the sky would be the only limit. The youngest-ever winner of the Longwood Gardens International Organ Competition—in 2019 garnering the Pierre S. du Pont First Prize, Audience Choice Prize, and the first-ever American Guild of Organists Philadelphia Chapter Prize—Heindl has already realized major achievements, including recording his debut CD at age 17. Even with such big accomplishments, Heindl still appreciates a smaller performance space and the connection it allows between artist and audience, citing one of his fondest aspects of playing at Longwood as the "intimate atmosphere" the Ballroom allows. "With the huge size of the instrument, the player and the audience feel embraced by the sound, almost as if sitting inside of the instrument … which makes enjoying organ music there as most spectacular as it ever could be." As part of his 2019 International Organ Competition winnings, Heindl returns to Longwood November 1 for a performance he likens to a Halloween recital of "reformation, metamorphosis, and revolution."
Heindl, of Gera, Germany, first began playing the organ in part to his love for Bach and improvisation. Starting at age 11, Heindl received his fundamental musical education as a chorister in St. Thomas Boys Choir Leipzig, an 800-year-old school for which Johann Sebastian Bach served as the director in the early 1700s. In 2017 Heindl contributed as a younger organist to the BBC TV documentary Bach: A Passionate Life with Sir Join Eliot Gardiner at the famous Trost organ in Altenburg, as well as took first place at the Northern Ireland International Organ Competition. Today, he studies church music at the University of Music in Leipzig … and continues to take the organ world by storm.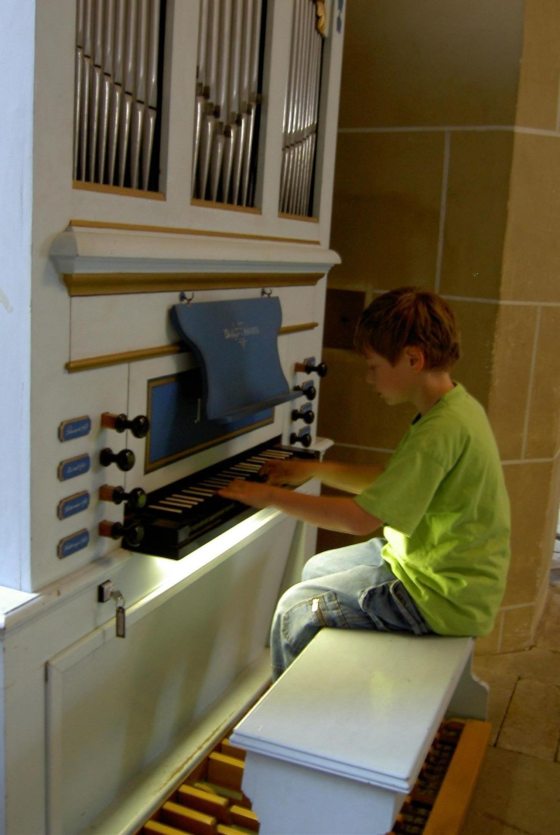 Prior to the 2019 Longwood Gardens International Organ Competition, Heindl had very little experience with American organs. "Getting to know The Longwood Organ was a special experience," shares Heindl." I had heard many things of the organ in advance by different people; some said it would be a nightmare to balance and to navigate. The biggest surprise then was actually how comfortable and how natural it felt to me," continues Heindl. "The console layout was very logical and intelligent and finally all these beautiful sounds were just an enormous treasure to discover. I think one of the secrets of a giant instrument like The Longwood Organ is to use all the stops … but never use them together."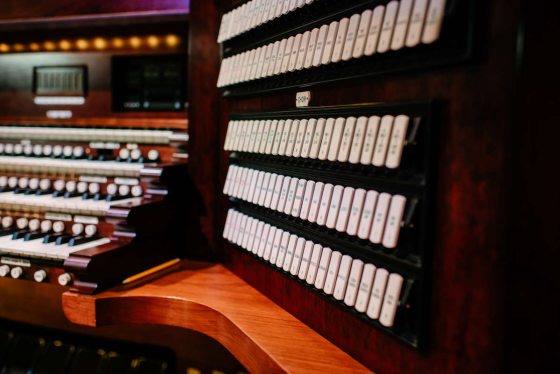 Heindl's favorite moment while at Longwood for the competition was driving through Longwood's woods at twilight en route to his first practice session, which began with Mussorgsky's Night on Bald Mountain. "It made me feel the music and its story so intensely. All the little creatures of this ancient Russian folklore became so real in this atmospheric mood and deeply influenced my way of thinking," Heindl shares.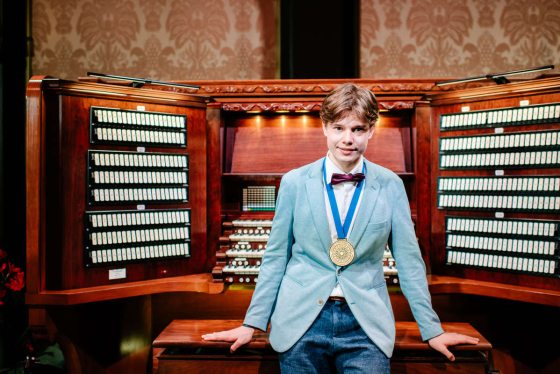 During his November 1 performance, Heindl will once again play Night on Bald Mountain, which "works out just brilliantly at this venue and on this organ, with all its special effects … featuring all the percussion, drums, harps, chimes, and many other beautifully creepy sounds. I even found a place for the use of the big Asian gong crash," he shares.
Along with the Mussorgsky piece, Heindl will play a wide-ranging program of Bach and Mendelssohn, as well as the "big war horses" of Beethoven's Overture of Egmont and Liszt's Fantasy and Fugue on the chorale "Ad nos, ad salutarem undam". "In these works, the composers evoke the 16th century Anabaptists and Calvinists Revolution," shares Heindl, "bringing to life the medieval world of monks, knights, cathedrals, and castle with all the mighty forces and wonderful colors of the pipe organ."
Sebastian Heindl makes his Longwood solo performance debut Friday, November 1, with a complimentary coffee reception following the performance. 
Categorized Under: