With more time at home this spring, there has never been a better time to start that home vegetable garden you've always wanted. Vegetable gardening can be an exceptionally rewarding horticultural pursuit, as it can add both beauty to your landscape and fresh produce to your table. It can be a great family activity, and an abundant harvest can be a welcome gift for with neighbors and friends. Whether you want to convert an existing garden bed, install raised beds, or plant some patio containers—and even if you're working with a small space or an urban space—you can create a productive garden with the right location and soil preparation.
Growing vegetables requires full sun, which means at least six hours of direct sunlight each day. This is essential for fruiting crops like tomatoes and cucumbers, but you can get away with less light for leafy greens and herbs. The proper soil needs to have good drainage, high organic matter, and a pH of 6 to 6.5, as well as free of contaminants. If you're a city dweller, consider using raised beds and containers to avoid urban soils and use space efficiently, but make sure they are at least 18 to 24 inches deep. The annual addition of organic matter such as compost or manure helps build healthy soil by improving drainage, water and nutrient retention, and microbial activity.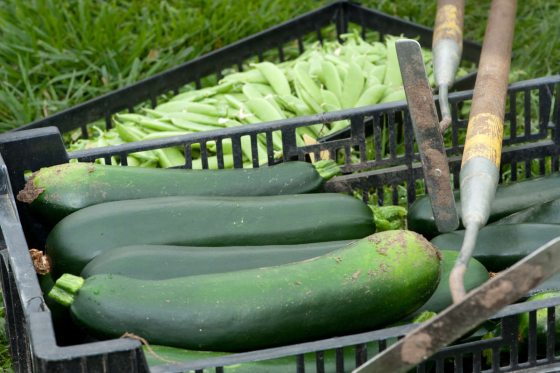 One of my favorite parts of managing Longwood's vegetable garden is selecting the crops to grow each year. At Longwood, we have a large space to experiment with unusual vegetables and varieties, but my advice to the home gardener is to select crops you and your family will definitely want to eat. Some of the easiest crops for the beginner gardener are tomatoes, beans, zucchini, cucumbers, peppers, kale, lettuce, and radishes. Additionally, some crops are more suited to spring and fall production, while others prefer the heat of summer. Proper planning will allow you to get many harvests out of the same space in one season.
When selecting plants, don't forget to consider their growing habit and any structures you may need to support their growth. Do you want a bush bean or a climbing bean that will require support? Peas that grow to two feet or six feet tall? Creating trellising takes more time and materials, but can add drama and interest to the garden.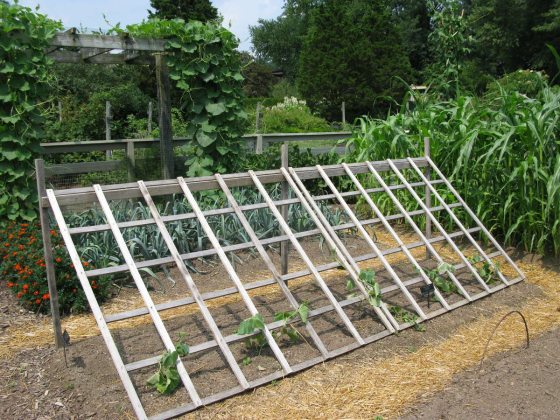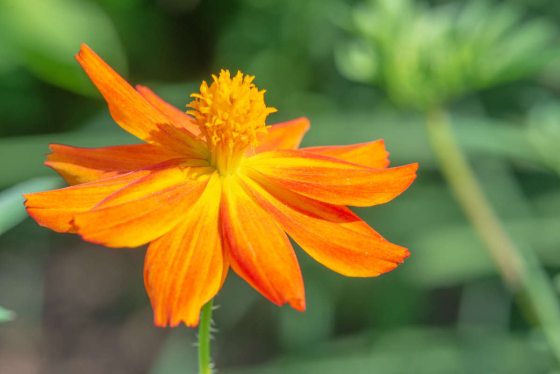 If you are working with a small space, you can still enjoy a productive edible garden. At my Philadelphia rowhome, I get the most out of my small paved lot by using repurposed containers and selecting compact, highly productive varieties. For instance, miniature-sized varieties such as 'Patio Baby' eggplant, 'Lunchbox' sweet peppers, and many varieties of cherry tomatoes, tend to be high-yielding. A pot full of densely sown lettuces can be trimmed and allowed to regrow for a regular harvest of fresh salad mix, or one zucchini plant can be picked from twice per week. The urban gardener can also take advantage of vertical space by growing climbing vegetables. In the summer, the chain link fence surrounding my lot is covered with climbing beans and wild looking currant tomatoes. My next-door neighbor and I have an agreement that he can help himself to the tomato vines that wander into his yard, while I pick his cucumbers that stray over the fence.
At the very least, herbs and edible flowers will always create a charming container display and are a welcome addition to any dish. No meal is as satisfying as the one that comes from your garden.
Categorized Under: