Daria Burlak, 26, Russia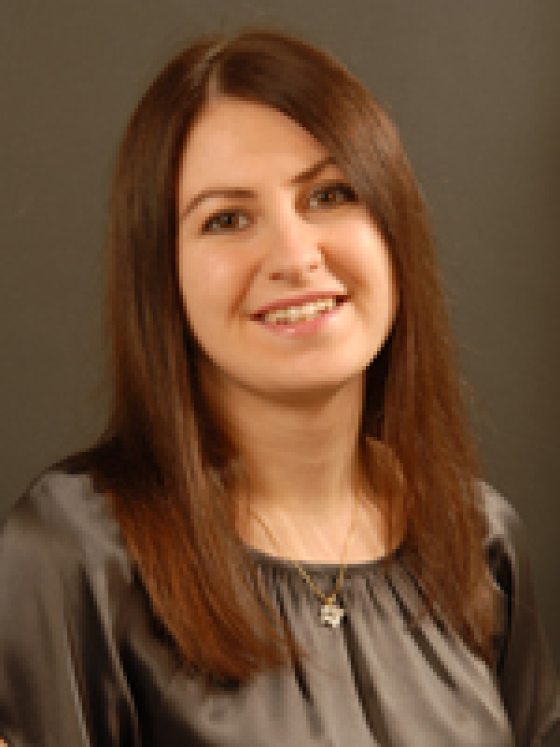 Daria Burlak began studying piano at age five in Moscow. She studied at the Moscow State Central Music School, at the Moscow Tchaikovsky Conservatory, and at the Cologne Conservatory of Music, receiving diplomas with distinction as both concert organist and concert pianist. Burlak has performed as part of international festivals and played piano and organ recitals across Europe. She is the winner of the 6th International Mikael Tariverdiev Organ Competition (Hamburg, Germany - Worcester, MA - Moscow - Kaliningrad) and the winner of the second Grand Prix, and was recognized as the youngest soloist at the International Organ Competition Ville de Paris.
Thomas Gaynor, 21, New Zealand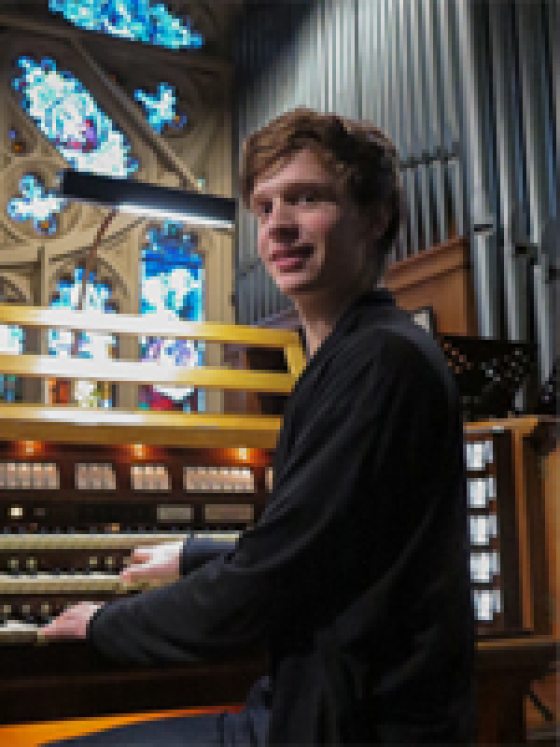 Thomas Gaynor began his music studies at age 10 with piano lessons, moving on to the organ at 13. In 2004, he began an organ scholarship at St. Paul's Cathedral in Wellington, New Zealand, a position he held for seven years until being awarded the title of Honorary Sub-Organist. He completed his undergraduate studies in organ performance at the New Zealand School of Music under the tutelage of Douglas Mews. He moved to Rochester, NY to start his Master's in Organ Performance and Literature at Eastman School of Music studying with David Higgs. In 2009, he won first prize in both the New Zealand Association of Organists' Performance Award competition and the intermediate class of the Sydney Organ Competition. He is the recipient of an Arts Excellence Award from the Dame Malvina Major Foundation, the Kiwi music scholarship and the Maxwell Fernie Trust Scholarship.
James Kennerley, 28, United Kingdom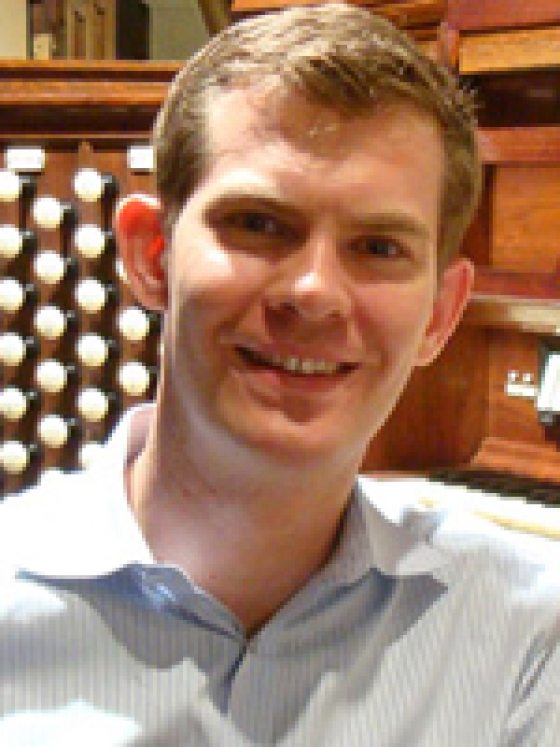 James Kennerley is working as an organist, conductor, singer, coach, and educator. Kennerley has been Organist and Music Director at the Church of Saint Mary the Virgin, Times Square, since 2008. He began his musical career as a chorister of Chelmsford Cathedral. He was educated at Harrow School and Cambridge University, where he was Organ Scholar at Jesus College.  He was then appointed Organ Scholar of Saint Paul's Cathedral, London. Kennerley has performed at many of the major venues in Europe and the US, both as a soloist and accompanist. He is renowned for his improvisation skills, both within the liturgy and as a concert artist. He has studied with David Sanger, Thomas Trotter and McNeil Robinson, and holds the Fellowship of the Royal College of Organists diploma.
Jinhee Kim, 27, South Korea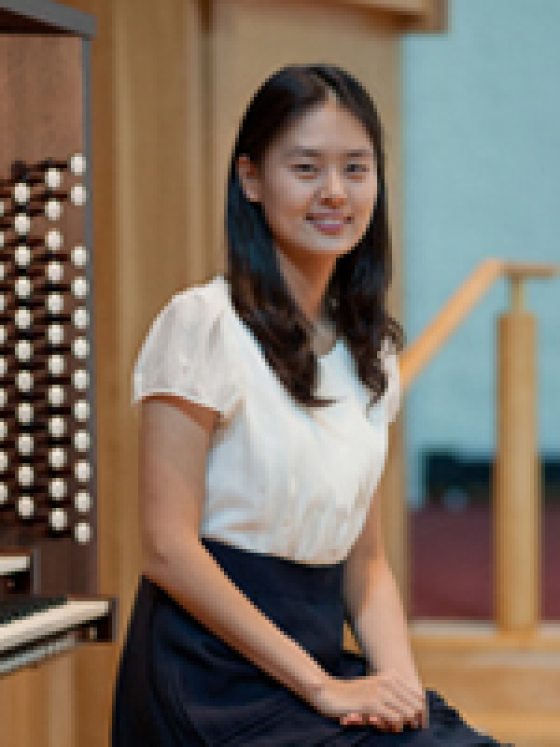 Jinhee Kim studied organ with Dr. Tong-Soon Kwak at Yonsei University in Seoul.  She graduated with highest honors and was awarded both the university designated scholarship and the Yonsei Alumni Scholarship.  While there, she attended master classes taught by Ludger Lohmann, Wolfgang Zerer, Christoph Bossert, among others and appeared on the Rising Star's Concert Series.  After coming to the U.S., she received her Artist Diploma in Organ Performance at the Oberlin Conservatory of Music, where she studied with Professor James David Christie and Olivier Latry.  While at Oberlin, she won the First Prize in the San Marino Elftman Organ Competition and was selected to play in the Danenberg Honor's Recital.  Jinhee is pursuing her Master's degree in Organ Performance at Indiana University with Dr. Christopher Young.
Matthieu Latreille, 29, Canada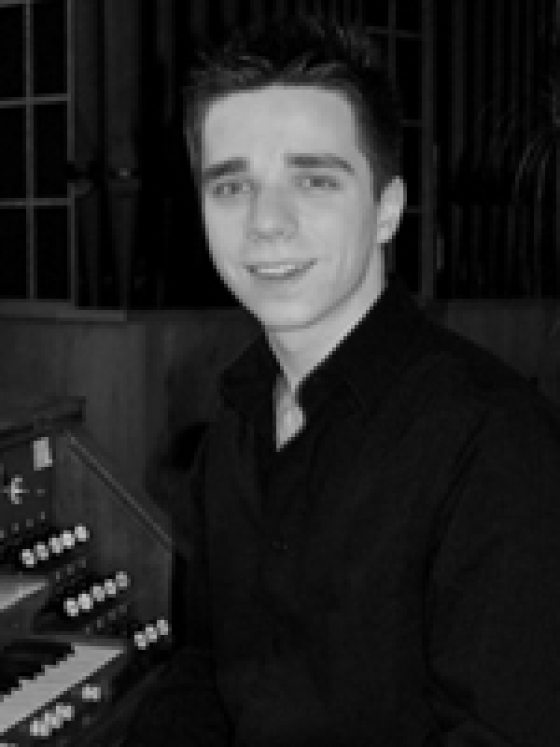 Matthieu Latreille received a Diplôme d'études supérieures en musique I from the Gatineau Conservatory of Music. In September 2005, he entered the organ class at the Montreal Conservatory, studying with Jean Le Buis. He received the Diplôme d'études supérieures en musique II and the Prix avec grande distinction à l'unanimité du jury in 2007. He then attended the post-graduate class working on the music of Duruflé. Latreille is the recipient of scholarships which have allowed him to take courses with Pierre Grandmaison in Montreal, Cherry Rhodes in Los Angeles and Jean Galard in Paris. He has won several prizes and awards, including the Prix du lieutenant–gouverneur du Québec, and first prizes in the Osborne Competition and the Lynnwood Farnam Competition. Latreille is the former Director of Music for the parish of Saint Augustine of Canterbury in Montreal. As a concert artist, he has given recitals in Canada, the United States, and France.
Baptiste-Florian Marle-Ouvard, 30, France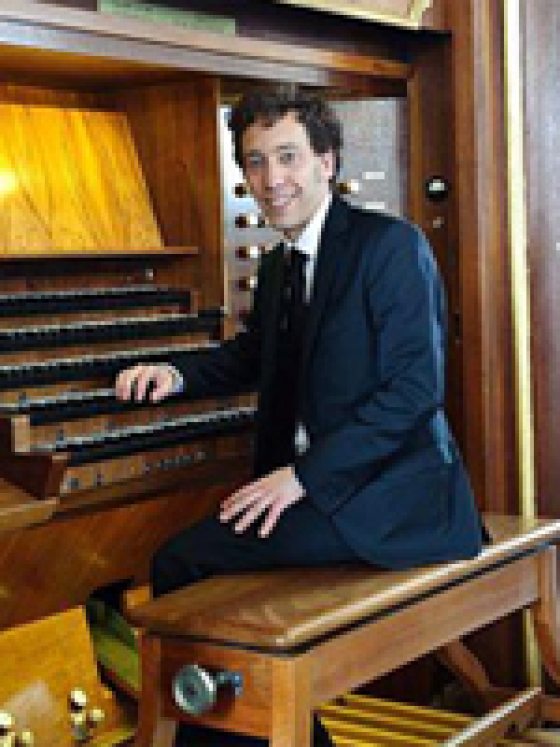 Baptiste-Florian Marle-Ouvard began studying piano in France at age 4. He later studied organ, conducting, composition and improvisation at Conservatoire National Supérieur de musique de Paris where he graduated with honours under the mentorship of Olivier Latry, Thierry Escaich, Pierre Pincemaille, Jean-François Zygel and François-Xavier Roth. Baptiste-Florian has received many awards, including 1st Prize at the 2011 Luxembourg international organ competition 1st Prize –2009 and the Leipzig International organ competition. Organist at Église Saint Vincent-de-Paul in Clichy-la-Garenne (Paris), he pursues an international concert career in Europe, Russia, Canada and United States and teaches improvisation at the Conservatoire in the city of Viry-Châtillon in France. In 2007, he composed L'Arche de Noé, an oratorio for choir, orchestra and organ and was named Organist of the Year by German magazine Organ -Journal für die Orgel. 
Silviya Mateva, 27, Bulgaria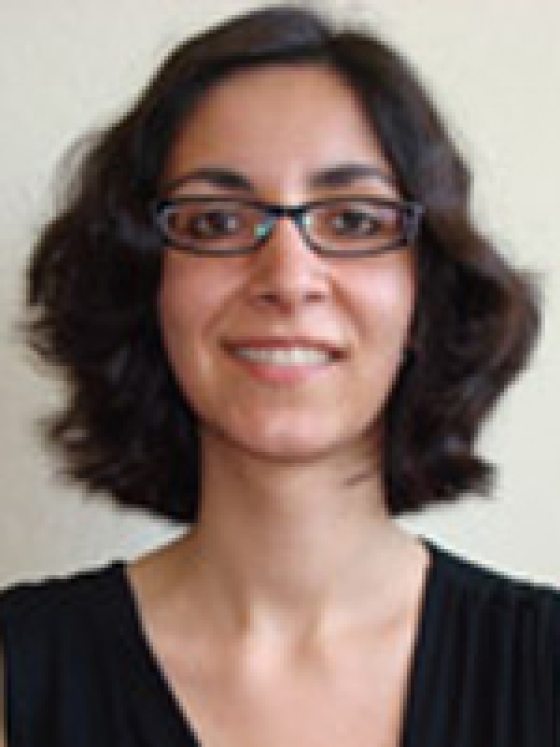 Silviya Mateva started studying piano at the age of seven and began her organ studies when she was 16. She is enrolled in the Doctoral program at the University of Oklahoma and studies with John Schwandt. In 2012 she began serving as a teaching assistant in music theory.  In addition to her assistantship at the School of Music, she is the organist-choir director at Trinity Lutheran Church in Norman.  In 2008 Mateva received her Bachelor of Music degree in Organ Performance (summa cum laude) from Stetson University.  She completed her Master of Music degree in Organ Performance and Literature at the Eastman School of Music in 2010.  She was an official participant in the 2009-2010 NYACOP and has received honors from two piano competitions. She has received numerous awards and is a member of Pi Kappa Lambda.
Yuri McCoy, 28, USA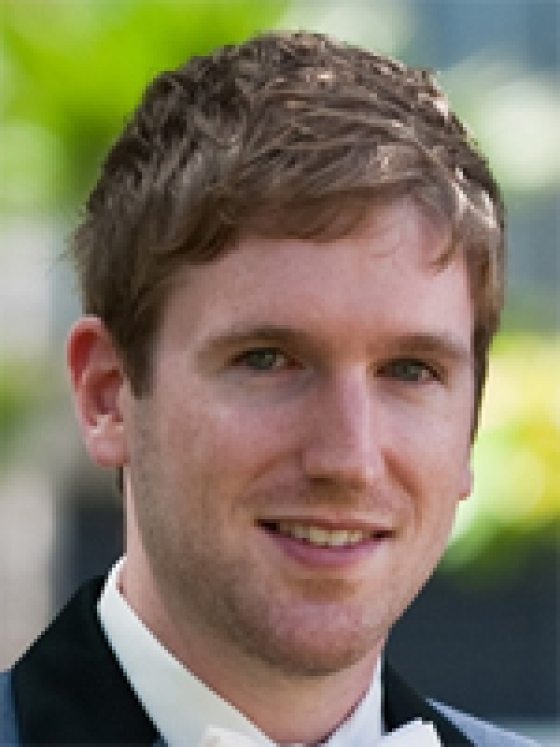 Yuri McCoy is a first year graduate student at the Shepherd School of Music where he studies with Kenneth Cowan.  He is director of music at Holy Comforter Episcopal Church in Angleton, TX.  McCoy has performed piano in master classes for Leon Fleisher, Todd Wilson and Stephan Möller during the 2007 Wiener Meisterkürse. In 2006 he was nominated by National Society of Collegiate Scholars to attend a Delegation on music in Central and Eastern Europe, offering many opportunities to go behind the scenes of the world's most prestigious classical music venues. Also in 2006, he premiered a work for solo piano at the Cortona Contemporary Music Festival in Cortona, Italy. While earning a BFA in piano performance from Marshall University Yuri McCoy won the Concert of Soloists Competition, the WVMTA Mountain State Collegiate Piano Competition, and the Belle and Lynum Jackson Competition.
Adam Pajan, 26, USA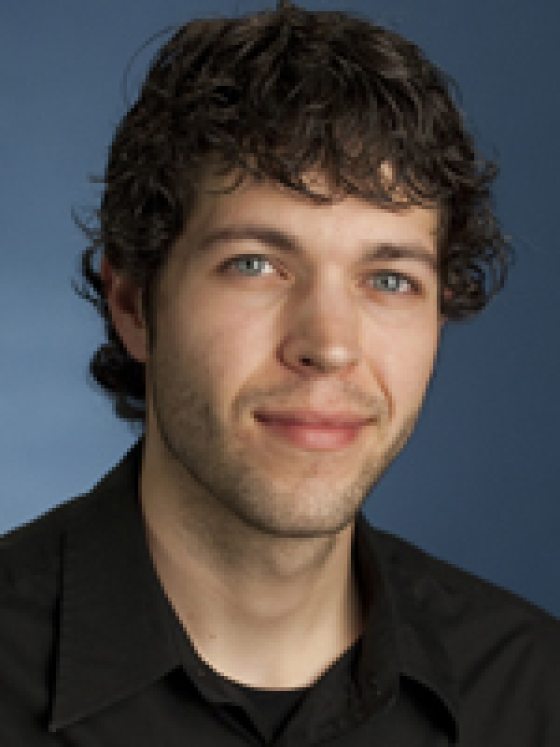 Adam Pajan is a DMA degree student in organ with a church music emphasis at the University of Oklahoma's American Organ Institute where he studies with John Schwandt and is both a Graduate College Research Fellow and Graduate Assistant. He was awarded first prize at both the 2011 Arthur Poister Organ Scholarship Competition and the 2009 Albert Schweitzer Organ Competition USA and was a semifinalist in the American Guild of Organists' National Young Artists Competition in Organ Performance in May 2012. He holds an MM degree from the Yale University School of Music and Institute of Sacred Music, where he studied with Martin Jean and coached with Thomas Murray, and a BM degree from Furman University as a student of Charles Tompkins.   
Benjamin Sheen, 23, United Kingdom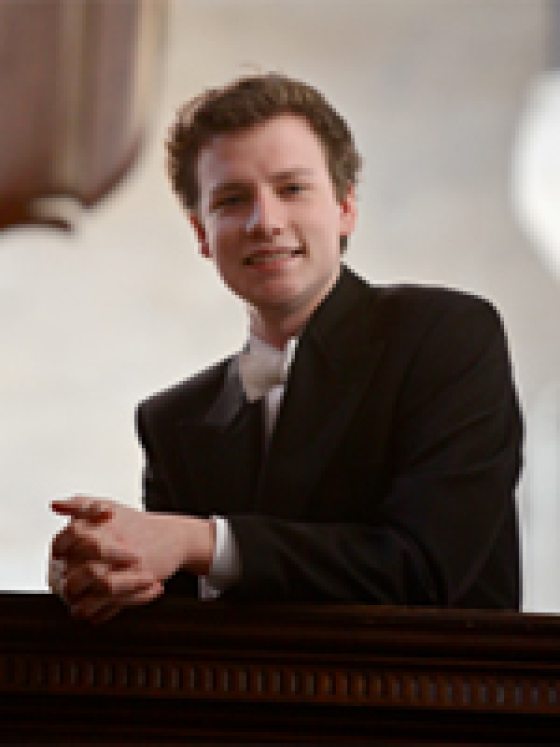 Benjamin Sheen is a first year Master's student at the Juilliard School in New York, studying with Paul Jacobs. Having recently graduated from Oxford University with a First Class Honours degree (BA) in Music, Sheen is increasingly gaining recognition as an international concert organist, having given recitals throughout the UK, including the Royal Albert Hall and Westminster Abbey, as well as the United States, Australia, New Zealand, France and Germany. He is a Fellow of the Royal College of Organists, and a recipient of the prestigious Worshipful Company of Musicians' Silver Medal for 2011.