Competition Judges
Sophie-Véronique Cauchefer-Chopin, France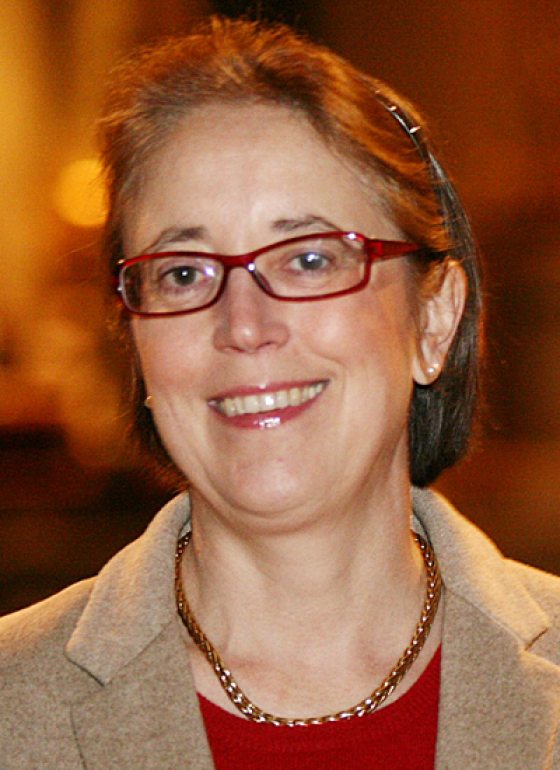 Sophie-Véronique Cauchefer-Choplin is titular of the Grand Orgue of Saint Jean-Baptiste de la Salle in Paris and co-titular of the Grand Orgue of Saint Sulpice Paris. Sophie-Véronique has an extensive international career, having given recitals in Europe, Russia, Japan, Singapore, China, Iceland, United States, Canada and Australia. Since September 2008, she has served as Organ Professor at the Royal College of Music of London. She is regularly invited as a judge in national and international organ competitions including the AGO National Convention in 2006, Biarritz in 2007, Angers in 2008, and the Chartres International Competition in 2008.diapasons" award in June 2008.
Thomas Murray, USA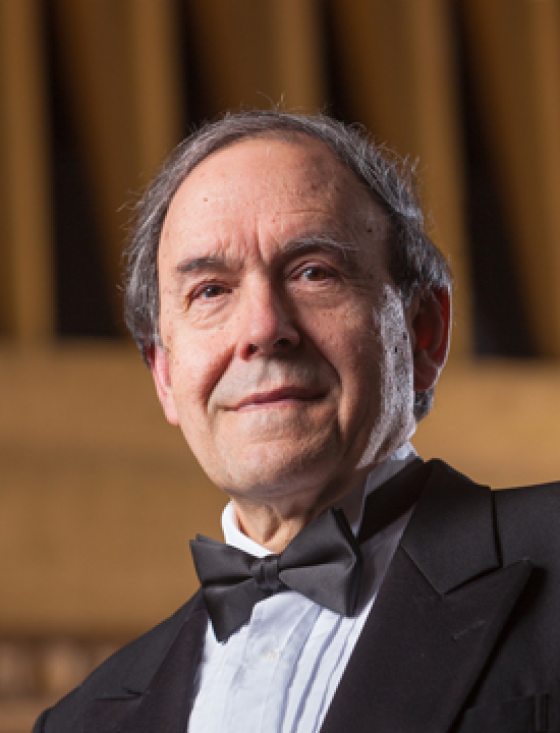 Thomas Murray is University Organist and Professor of Music at Yale University, where he has served on the faculty for 29 years. Widely known for his interpretation of Romantic repertoire and orchestral transcriptions, his recordings are highly acclaimed. Murray has appeared at six national conventions of the AGO and was named International Artist of the Year for 1986, following such luminaries as Marie-Claire Alain, Jean Guillou and Dame Gillian Weir. He has appeared in England, Japan, South America and Australia, as well as in most countries of continental Europe; his performances have included recitals for the International Congress of Organists in Cambridge and the Lahti Organ Festival in Finland.
Oliver Condy, Britain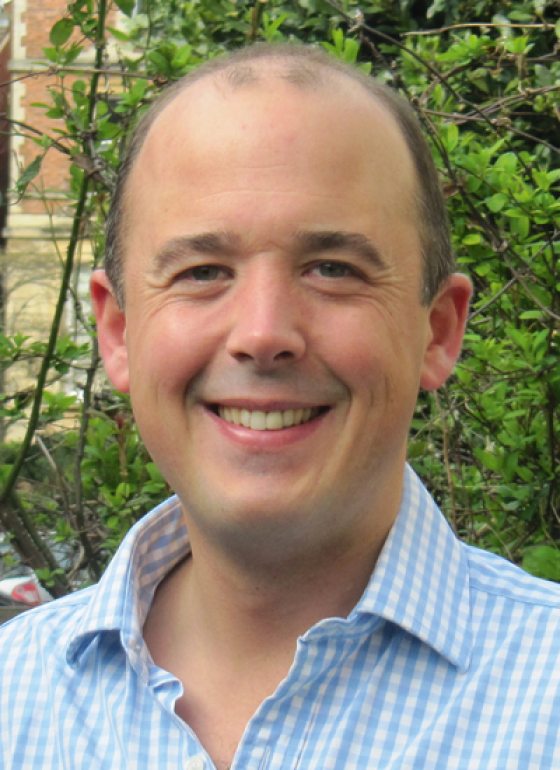 British-born Oliver Condy has been the editor of BBC Music Magazine, the world's best-selling classical music magazine, since 2004. Away from his editorial duties, Oliver is a practising organist, having previously studied in Paris with Susan Landale and in Cardiff with the renowned Bach scholar Peter Williams. He gives one or two recitals a year, including one at the 2009 City of London Festival, and is a regular performer at the North Norfolk Music Festival. Oliver sings tenor in the Bristol-based chamber choir Exultate, and enjoys gardening and hill walking.
Paul Jacobs, USA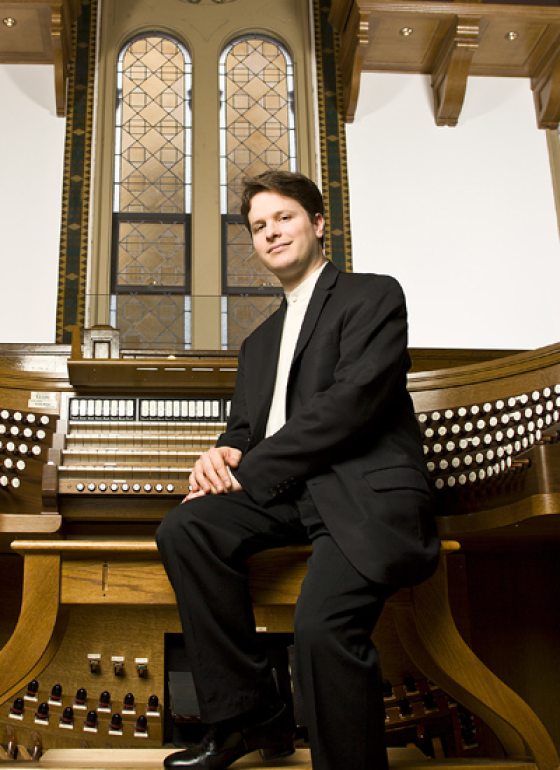 Grammy Award-winning organist Paul Jacobs has been lauded by critics and audiences alike for his tremendous technical abilities. Jacobs had performed in all 50 states by the age of 31, and has also toured in Europe, Asia, South America, and Australia. He has appeared with several major orchestras and, during the 2011-2012 season, joined Michael Tilson Thomas and the San Francisco Symphony at Davies Hall and at Carnegie Hall's Zankel Hall for the American Mavericks series. Mr. Jacobs studied at The Curtis Institute of Music and at Yale University, where he received a Master of Music degree and Artist Diploma. He is chair of the organ department at The Juilliard School in New York City.
Peter Richard Conte, USA
Peter Richard Conte is Grand Court Organist of the world famous Wanamaker Organ at the Macy's Philadelphia department store. When not touring, he performs on the six-manual, 28,000-pipe instrument twice daily, six days per week. He performs extensively throughout the United States and Canada and was a featured artist at the American Guild of Organists' National Convention in 2002, and at the International Organ Festival in Aosta, Italy, in September 2004. Peter Richard Conte is an Associate of the American Guild of Organists and has presented guild workshops on transcriptions and improvisation.
Michael Barone, Host
Building upon a curiosity which began in his teens, Michael Barone has been involved with the pipe organ for more than 50 years. As host and senior executive producer of Pipedreams, he is recognized nationally for his outstanding contributions to the world of organ music. Pipedreams began in 1982, and it remains the only nationally distributed weekly radio program exploring the art of the pipe organ. Michael's talent and commitment have been recognized with numerous awards, including the American Guild of Organists President's Award in 1996, the Distinguished Service Award of the Organ Historical Society in 1997 and the 2001 ASCAP-Deems Taylor Award. In November 2002 he was selected for induction to the Minnesota Music Hall of Fame.
Audition Jury
Scott Dettra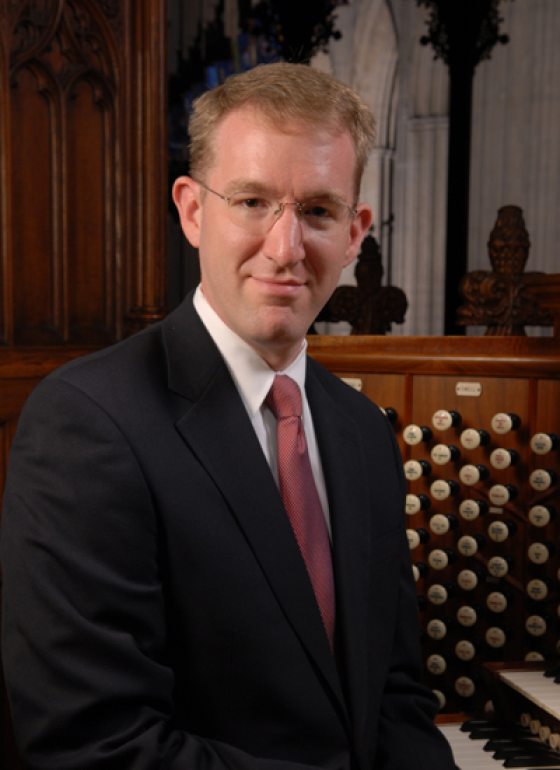 One of the finest concert organists of his generation, Scott Dettra combines an active concert schedule with his post as Director of Music at the Episcopal Church of the Incarnation in Dallas, Texas, where he oversees one of the largest traditional Anglican music programs in the country. Prior to this recent appointment, he was for five years Organist and Associate Director of Music at Washington National Cathedral, where he served as principal organist and assisted with the direction of the Cathedral choirs. Mr. Dettra has performed at national conventions of the American Guild of Organists, the Association of Anglican Musicians, and the Association of Lutheran Church Musicians. Majestus, his most recent recording on the Loft label, features large-scale organ favorites performed on the Great Organ of Washington National Cathedral. He holds two degrees from Westminster Choir College and his principal organ teachers have been Joan Lippincott, Dennis Keene, and his father, Lee Dettra.
Jack Bethards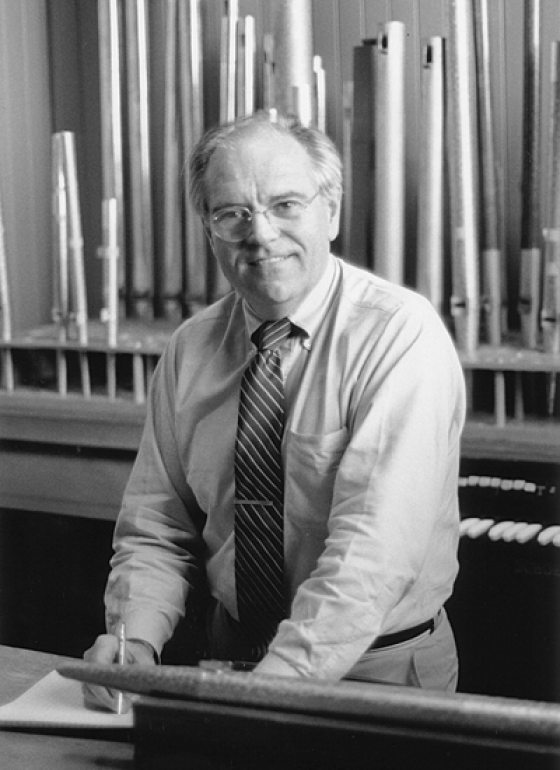 Jack Bethards is internationally known as a pipe organ consultant specializing in evaluating instruments and planning programs for renovations. Jack is a San Francisco Bay Area native and holds Bachelor's and Master's Degrees from the University of California at Berkeley. He has been a professional musician and is currently active in the American Guild of Organists. In over 45 years of pipe organ work and research, Mr. Bethards has been a frequent lecturer and contributor of articles to professional journals.
Michael Stairs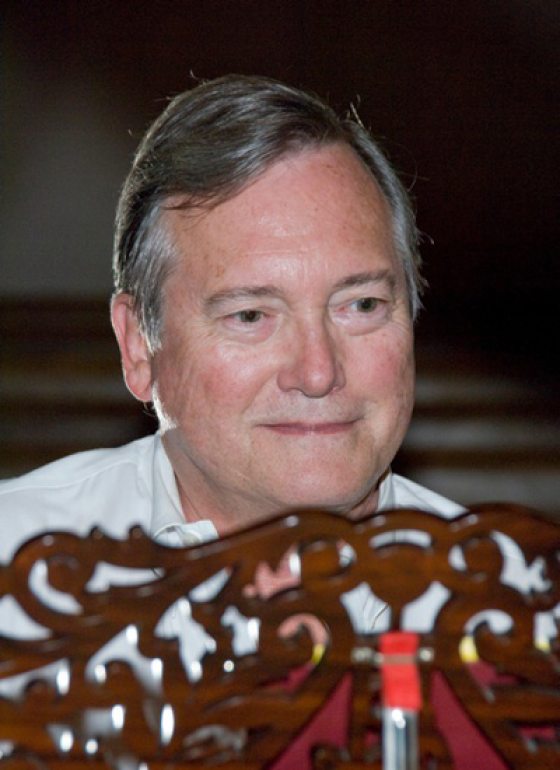 Michael Stairs is organist for the Philadelphia Orchestra and holds the Buck Chair in Music at The Haverford School in Haverford, PA. Stairs earned his Bachelor of Music degree from Westminster Choir College in Princeton, NJ, and holds an Artist's Diploma from the Curtis Institute of Music. For many years he was an assistant organist at the Wanamaker Grand Court Organ and now serves on the Executive Board of Friends of the Wanamaker Organ. A much sought-after recitalist and educational consultant, Mr. Stairs has made numerous recordings, including several on The Longwood Organ.
Janette Fishell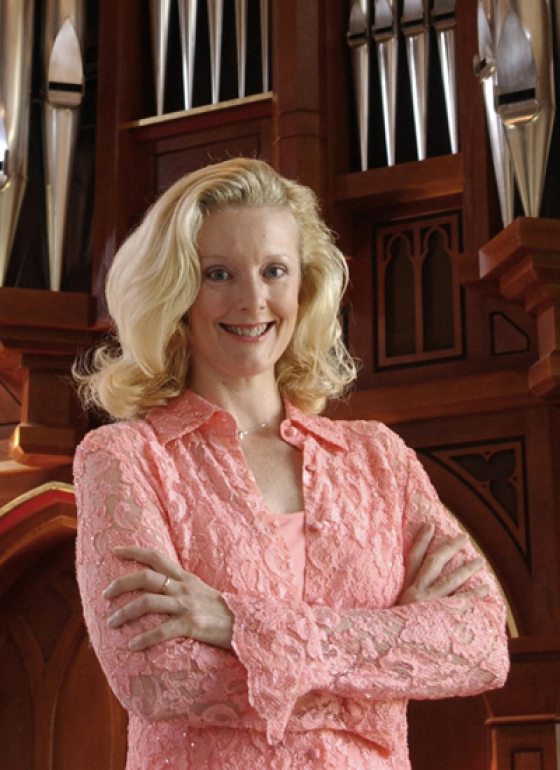 Janette Fishell holds degrees in organ performance from Indiana University and Northwestern University. Named Young Organist of the Year by Keyboard Arts, Inc. while still an undergraduate, Dr. Fishell is a recitalist and teacher of international standing. A frequent adjudicator, she has been tutor and artist three times at the Oundle International School for Young Organists and was a judge for the recorded round of the 2000 National Competition for Young Artists sponsored by the American Guild of Organists. Dr. Fishell is Professor of Organ and Chair of the Organ Department at the Jacobs School of Music, Indiana University.
Gordon Turk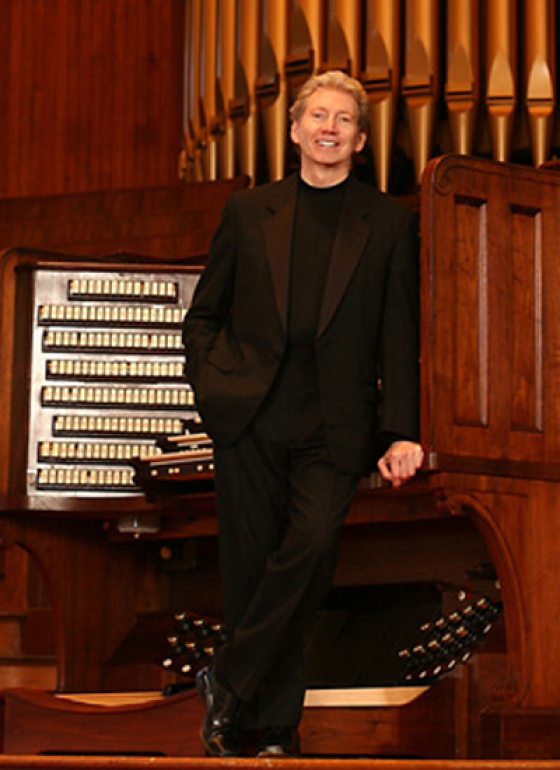 A critically acclaimed concert organist, Gordon Turk has performed throughout the United States, Europe, and Asia. He was winner of the John Cerevalo Prize for "Excellence in the performance of the music of J. S. Bach", and has been a prizewinner in the national improvisation competition of the American Guild of Organists. Dr. Turk travels nationally and internationally for concert performances, and has played in Carnegie Hall, the Kimmel Center in Philadelphia, and other landmark concert halls in the US. A graduate of the Curtis Institute of Music, he studied organ with Alexander McCurdy. He also studied with New York composer and organist McNeil Robinson at the Manhattan School of Music, earning his Master's and the Doctor of Musical Arts, both with honors.
James David Christie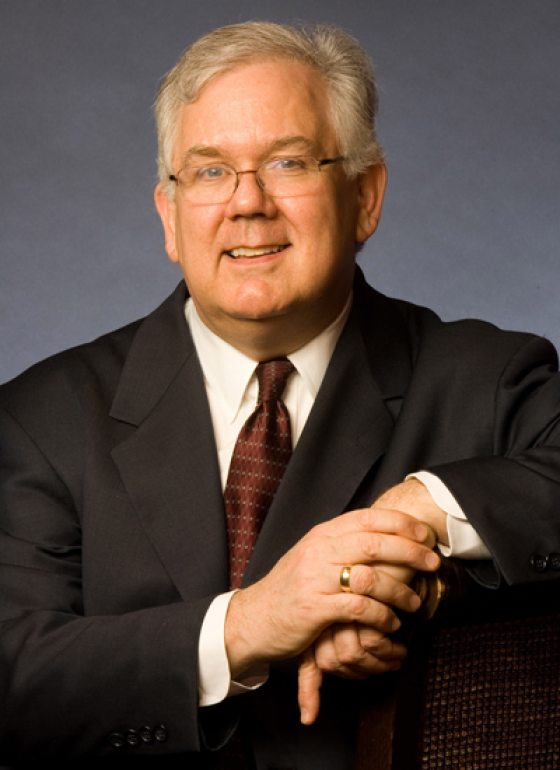 James David Christie has been internationally acclaimed as one of the finest organists of his generation. He has performed around the world with symphony orchestras and period instrument ensembles as well as in solo recitals. He was the 1979 First Prize winner of the Bruges (Belgium) International Organ Competition and was the first American ever to win this prestigious competition. James David Christie holds several positions including Organist of the Boston Symphony Orchestra and Chair and Professor of Organ at the Oberlin College Conservatory of Music. This coming year, he will also serve on international competition juries in Lübeck, Moscow and Amsterdam.