Alcee Chriss III, 23, USA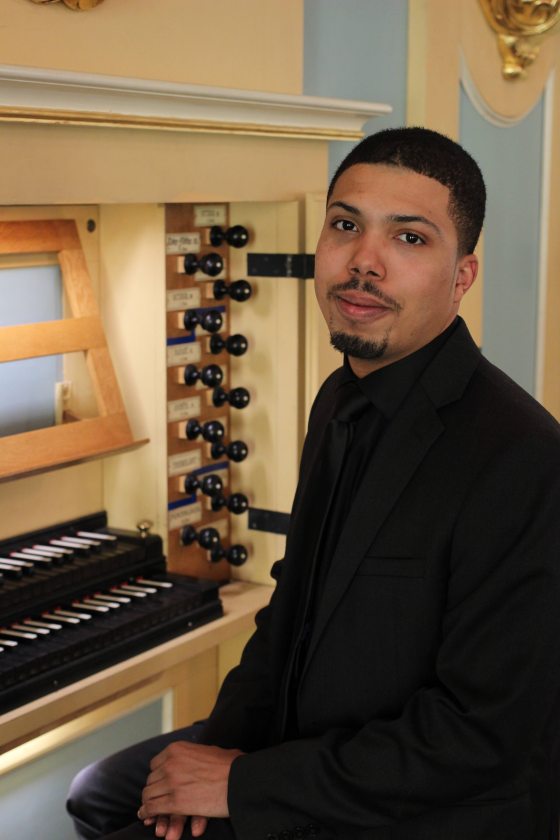 Alcee Chriss III has performed throughout the United States and France and is emerging as an outstanding young concert artist of virtuosity and versatility. He has won top prizes at international and national competitions, receiving First Prize and Audience Prize in the Miami International Organ Competition (2014), the Albert Schweitzer Organ Competition in Wethersfield, CT (2013), and the Quimby Regional Competition for Young Organists in Austin, TX (2013). An alumnus of Oberlin Conservatory of Music, Alcee received the Master of Arts degree in historical keyboard and a Bachelor of Arts degree in Organ. He has performed in such venues as the Myerson Symphony Center (Dallas, TX), Kennedy Center, Washington National Cathedral, Caruth Auditorium, and St. Olaf's Catholic Church, Minneapolis MN, among others.
Thomas Gaynor, 24, New Zealand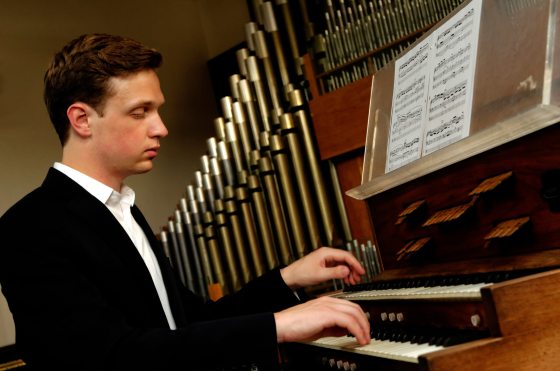 Winner of the Third International Bach-Liszt Organ Competition in Erfurt/Weimar, Germany, the Sydney International Organ Competition and the Fort Wayne National Organ Playing competition, Thomas Gaynor is rapidly making his mark on the organ scene in both the Northern and Southern Hemispheres. A student of David Higgs at the Eastman School of Music in Rochester, NY, Thomas is pursuing his Doctor of Musical Arts degree as well as the prestigious Artist's Certificate. Born in New Zealand, his undergraduate studies were in organ with Douglas Mews. He is Assistant Director of Music at Christ Episcopal Church in Rochester, NY.
Michael Thomas Crisostomo Hey, 25, USA
Described as "flashy" and "exciting" (The American Organist), Michael Thomas Crisostomo Hey is a 2014 graduate of The Juilliard School. A few months after graduation, he was appointed Assistant Director of Music and Organist of Saint Patrick's Cathedral in New York. In September 2015 Michael played organ for Pope Francis's visit to the United States in services at Saint Patrick's Cathedral and Madison Square Garden. Michael played Francis Poulenc's Organ Concerto with the New York City Ballet on multiple occasions and is now in his second season performing with the Paul Taylor Dance Company at Lincoln Center. He is a graduate of Juilliard's Five Year Accelerated Bachelor/Master Degree Program.
Ryan Kennedy, 21, USA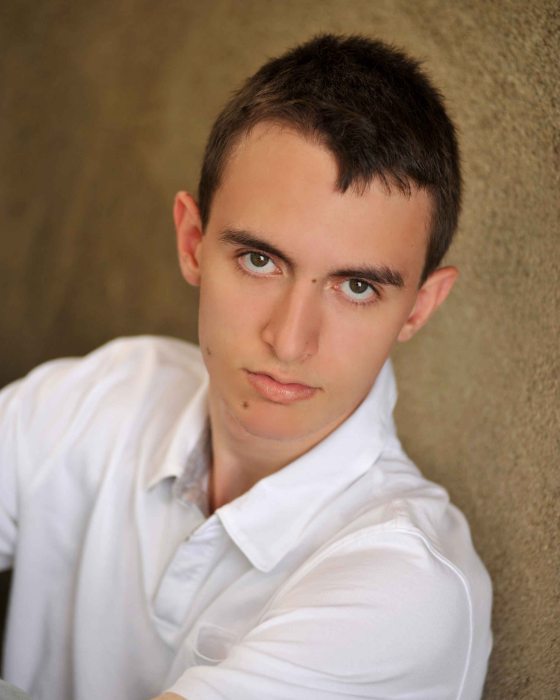 Ryan Kennedy is a fourth-year student at The Juilliard School, studying with Paul Jacobs. He was a winner of the American Guild of Organists' Regional Competition for Young Organists in 2013, and proceeded to play two recitals at the AGO National Convention in Boston, performing Vierne and Messiaen at Old South Church "with unassuming authority" (The American Organist). Recently, his performances of Bach have been featured on NPR's Pipedreams.
Colin MacKnight, 22, USA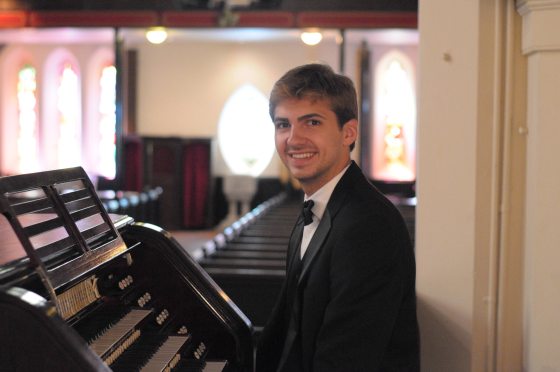 Colin MacKnight is in his final year of the Accelerated Bachelor/Master Degree Program at The Juilliard School, studying with Paul Jacobs. Colin is organ scholar at New York City's Church of the Resurrection under music director David Enlow. After winning the New York City American Guild of Organists Chapter Competition in March, 2015, Colin advanced to the Northeast regional competition and won first place in June. In October, 2013, he won first prize in the Rodgers Organ Competition. Colin is an associate of the American Guild of Organists.
Virgile Monin, 28, France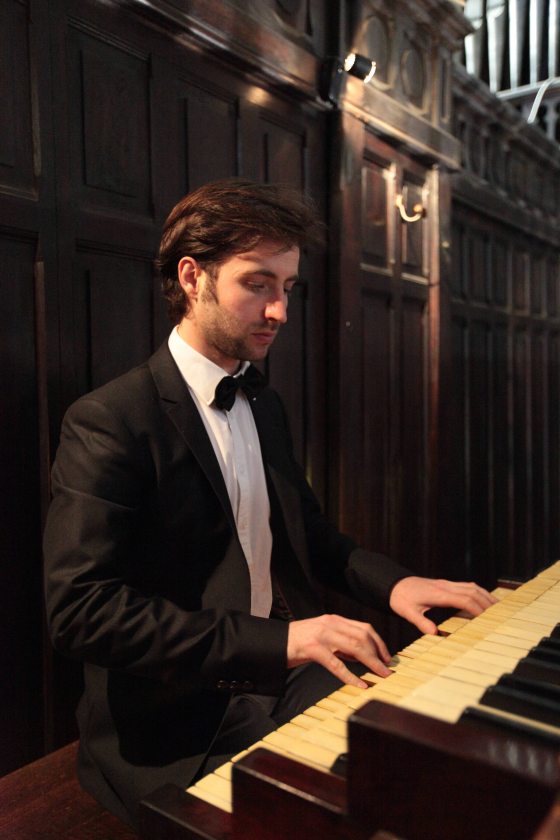 Virgile Monin studied at the Conservatory of Nantes in the studio of Michel Bourcier and the Saint-Maur-des-Fosses improvisation class of Pierre Pincemaille. He also attended the composition course at the Conservatoire National de Musique et de Danse de Paris. At the Laureate of the Toulouse international organ competition, he won first prizes at both Biarritz and Luxembourg competitions, and also the Grand Prix d'orgue Jean-Louis Florentz awarded by the Institut de France.
Adam Pajan, 29, USA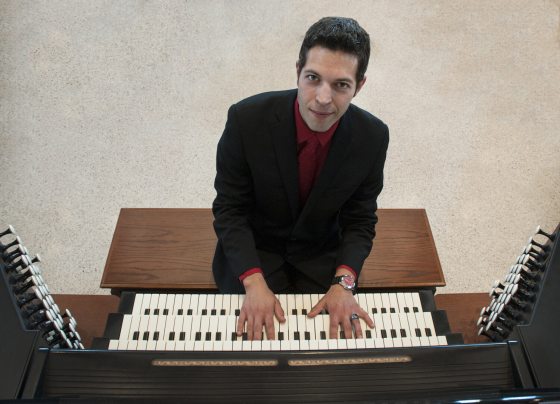 Called "a rising star definitely worth watching" (Pipedreams), Adam Pajan is Instructor of Organ and Shop Technician at the University of Oklahoma's American Organ Institute, where he teaches students in organ performance and organ technology. He received his Doctor of Musical Arts degree in 2014 under John Schwandt following studies at Furman University and Yale University, earning his Bachelor of Music and Master of Music degrees under the tutelage of Charles Tompkins, Martin Jean, and Thomas Murray, respectively. His performing career has taken him across the United States and to Germany twice, where he will return in 2016 for a subsequent tour. Adam has been recognized as the first prize recipient in three national competitions (Schweitzer, Poister, and Mader) and received the Firmin Swinnen Second Prize in the inaugural Longwood Gardens International Organ Competition in 2013. An enthusiastic church musician, he serves as Organist and Choir Director at St. Mark the Evangelist in Norman, Oklahoma.
Alessandro Pittorino, 22, Australia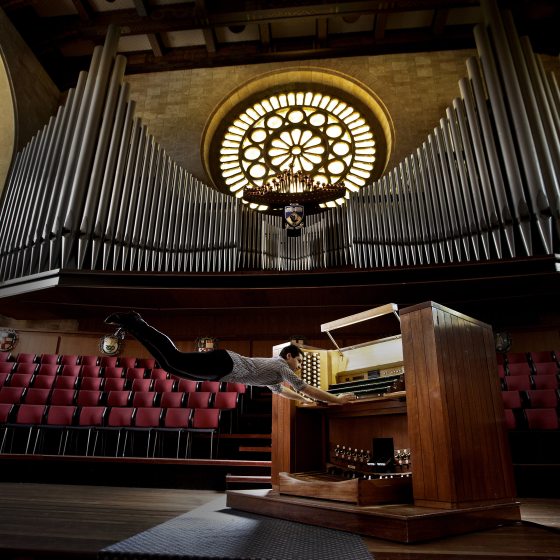 Alessandro Pittorino is the first Australian organist to be accepted to the Juilliard School of Music. Heralded by The Australian as "a self-confessed showman who loves to engage with his audience," Pittorino is smashing stereotypes of the organ with his unique, flamboyant style and fashion, bringing a new energy to the instrument. At Juilliard, Alessandro is in the Master of Music Program studying with Paul Jacobs. Born and raised in Perth, Western Australia, Alessandro's unique style and passion for music has seen this young performer appear as a soloist in many concerts and festivals throughout Australia including the Perth International Arts Festival (2014), the Sydney Organ Academy (2014), The Wagner Birthday Gala hosted by the Wagner Society of WA (2013), as well as many solo concerts.
Joshua Stafford, 27, USA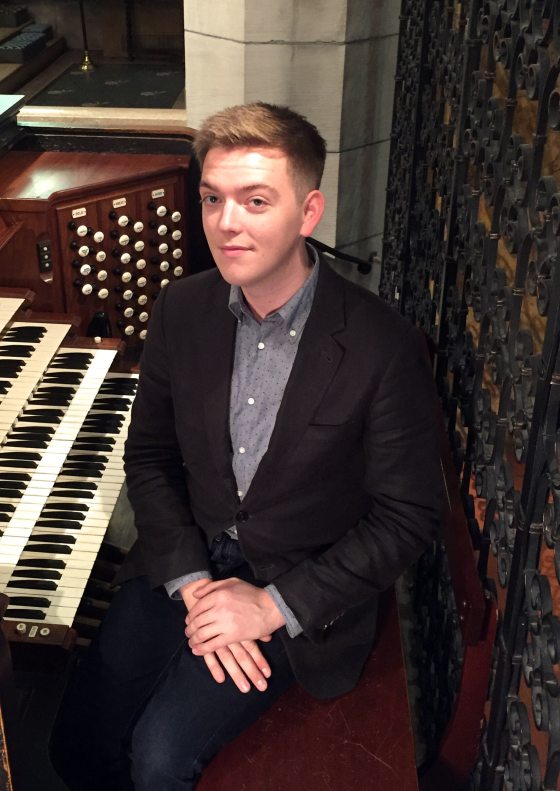 Joshua Stafford is the Director of Music at St. Peter's Episcopal Church in Morristown, New Jersey, where he conducts multiple choirs. He received a Bachelor of Music Degree from the Curtis Institute of Music on 2010 as a student of Alan Morrison and a Master of Music Degree from the Yale School of Music in 2012 as a student of Thomas Murray and Jeffrey Brillhart. In demand as a recitalist and improviser, Joshua has performed at many notable venues on the east coast and has been featured on NPR's Pipedreams and WRTI's Wanamaker Organ Hour.
Greg Zelek, 24, USA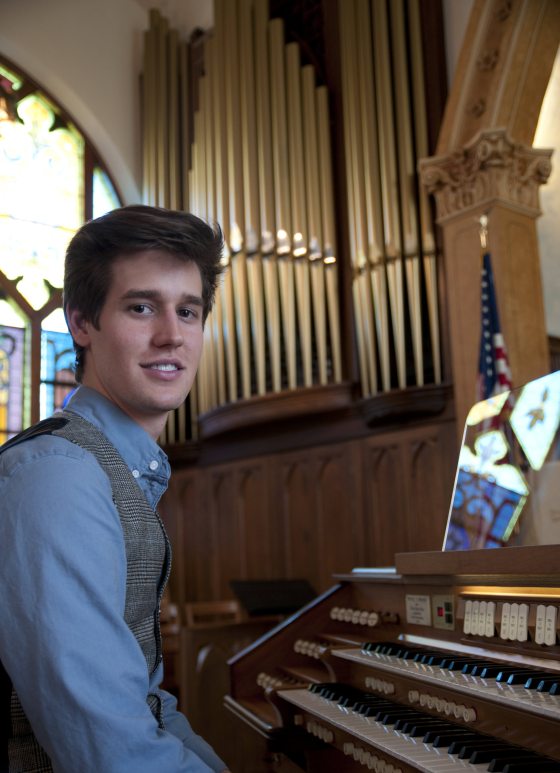 A native of Miami, Florida, Greg Zelek is a graduate organ student of Paul Jacobs at The Juilliard School, where he is a recipient of the Kovner Fellowship and received his Bachelor of Music degree. Greg performed Poulenc's Organ Concerto with the Miami Symphony Orchestra in 2011 and played Strauss's Alpine Symphony with the MET Orchestra in Carnegie Hall conducted by Semyon Bychkov in October 2012. Zelek was also the organist in the Metropolitan Opera's production of Faust, and performed twice with the New World Symphony in 2014. He is the Music Director and Organist at the Episcopal Church of St. Matthew and St. Timothy in New York City.