Competition Jury
Peter Richard Conte, United States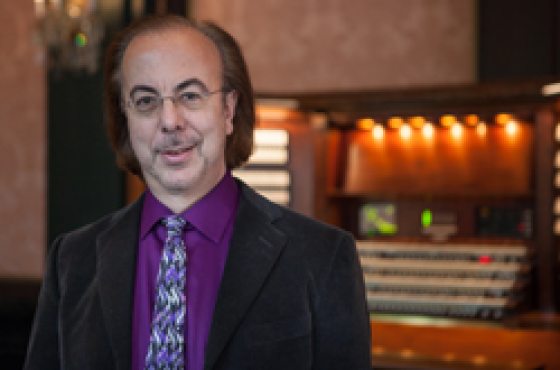 Peter Richard Conte is an organist whose nearly unparalleled technical facility, highly regarded skill as performer and arranger of organ transcriptions, brilliant ear for lush tonal color, and innovative programming style have made him one of the most sought-after "orchestral" organists of this era. In 1989, he was appointed Wanamaker Grand Court Organist at the Macy's Department Store in downtown Philadelphia—the fourth person to hold that title since the organ first played in 1911—where he presides over the largest fully functioning pipe organ in the world. Mr. Conte is also Principal Organist of Longwood Gardens, Kennett Square, PA, and, since 1991, Organist/Choirmaster of St. Clement's Church, Philadelphia, where he directs a professional choir in a music program catering to the Anglo-Catholic tradition.
Marnie Giesbrecht, Canada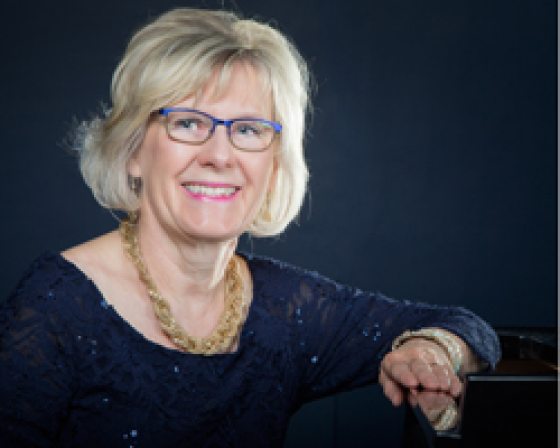 Marnie Giesbrecht performs as organ soloist, collaborative musician (organ, piano, harpsichord), and with Joachim Segger as Duo Majoya. Dr. Giesbrecht is Professor Emerita and University Organist at the University of Alberta, and Adjunct Professor of Music at The King's University, Edmonton. A passionate and versatile keyboard artist, Giesbrecht performs in major cities and universities as well as at festivals throughout Canada, the United States, South Africa, Europe, and Asia; she commissions, performs, and records solo, duo, and collaborative keyboard works by Canadian and international composers. Dr. Giesbrecht is a church musician and a Fellow of the Royal Society of Canada.
Maggie Hamilton, England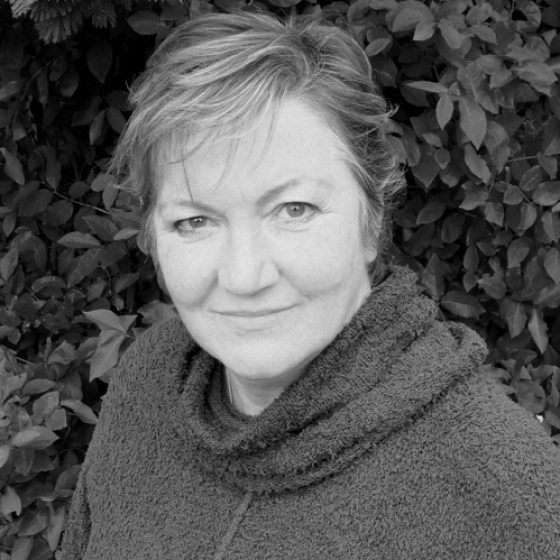 Maggie Hamilton studied at the Royal Academy of Music and at Royal Holloway, University of London. As an organist and choir director, she taught in secondary and adult education in Buckinghamshire and west London. As founder-director of Counterpoint, a world music partner project of Christian Aid, she traveled extensively in Africa, South America, Asia, and the Middle East, recording and transcribing grassroots songs, which she presented through published books and CDs, articles, lectures, and programs on BBC Radio and TV. From 2000, Maggie worked for Oxford University Press, then two years later moved to Choir & Organ, where she has been editor since 2008. Maggie has pioneered successful media partnerships with arts organizations and other institutions, particularly in relation to Choir & Organ's New Music series of commissioning young composers: the BBC Singers in 2015, and St Paul's Cathedral, London, in 2016.
Thomas Heywood, Australia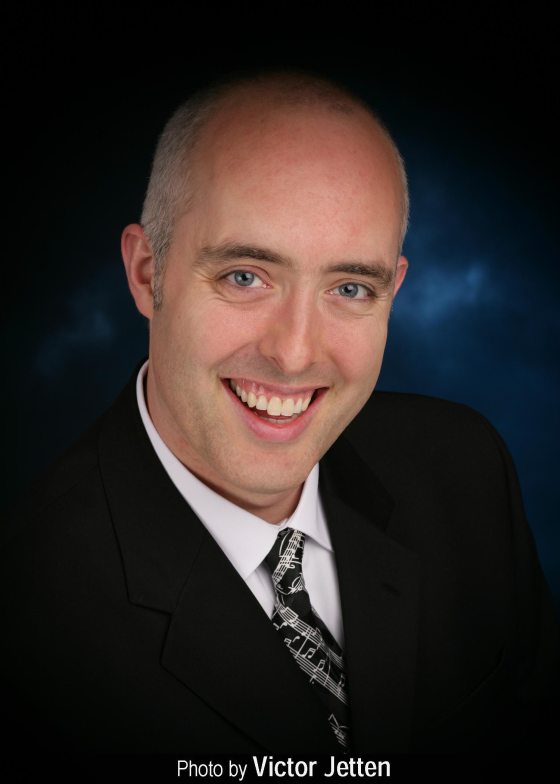 Internationally acclaimed organ virtuoso Thomas Heywood enjoys an outstanding reputation as one of the world's finest concert organists.  The 'Ironman der Orgel' has traveled over 750,000 miles performing solo concerts on the most celebrated pipe organs in concert halls, town halls, cathedrals, and churches across the globe and has an ever-growing repertoire of over 5,000 works. Heywood was the first Australian musician in history to live as a professional concert organist. A prolific transcriber, Heywood's solo organ arrangements of the most famous classical and romantic music are performed by organists around the world. As a teacher, he directs the Organ Scholars Program at Haileybury, Australia's largest school, and is on staff at the University of Melbourne. He is also President and Australian National Director of the Australian and New Zealand College of Organists. Heywood has over thirty highly acclaimed sell-out recordings and his performances have been broadcast internationally on television and radio.
Rossen Milanov, Bulgaria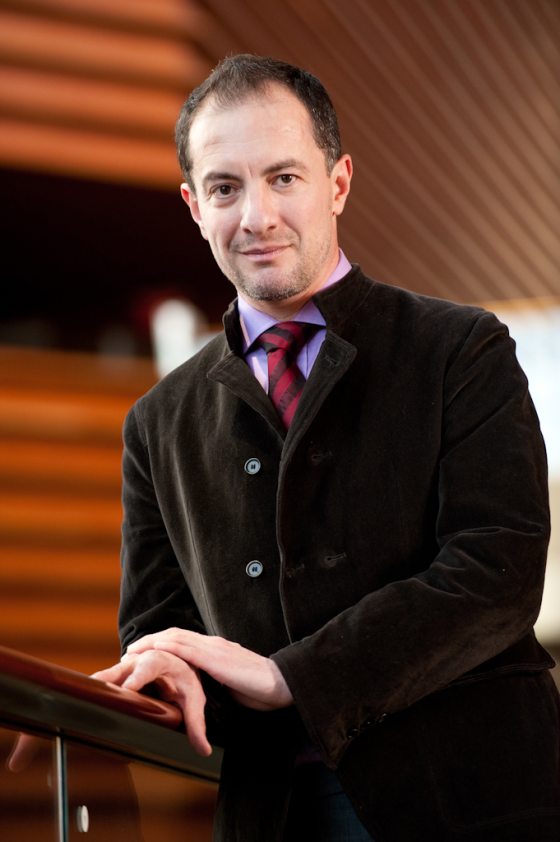 Respected and admired by audiences and musicians alike, Rossen Milanov is currently the Music Director of the Columbus Symphony Orchestra, Chautauqua Symphony Orchestra, Princeton Symphony Orchestra, and the Orquesta Sinfónica del Principado de Asturias in Spain. He also spent 11 years as Associate Conductor of the Philadelphia Orchestra, for which he conducted more than 200 performances.  Mr. Milanov has established himself as a conductor with considerable presence, appearing with symphonies around the globe, and collaborating with some of the world's preeminent artists, including Yo-Yo Ma, Itzhak Perlman, Joshua Bell, Midori, Christian Tetzlaff, and André Watts. Noted for his versatility, Milanov is also a welcome presence in the worlds of opera and ballet. Most recently he collaborated with Komische Oper Berlin (Shostakovich's Lady Macbeth of Mtzensk), Opera Oviedo with the Spanish premiere of Tchaikovsky's Mazzepa and Bartok's Bluebeard's Castle (awarded best Spanish production for 2015), Opera Columbus (Verdi's La Traviata). Mr. Milanov studied conducting at the Curtis Institute of Music and the Juilliard School.
Alan Morrison, United States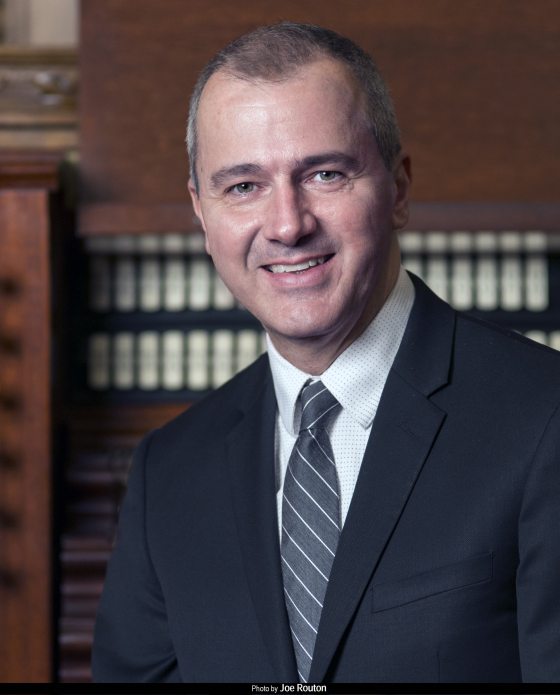 Alan Morrison is Head of the Organ Department at the Curtis Institute of Music in Philadelphia, where he holds the Haas Charitable Trust Chair in Organ Studies. He also holds the McGehee Family Organist in Residence position at Spivey Hall in Morrow, GA, and is College Organist at Ursinus College in Collegeville, PA. Recognized as one of America's premier organists, his concert appearances in the most prestigious organ venues in North America attest to his great achievements as a performer. Recent international appearances include a debut recital and masterclass in St. Petersburg, Russia.  In the UK he performed a solo recital and served on the jury for the 50th Anniversary St. Albans Festival in England, representing the USA. He also performed a recital on the Celebrity Series at St. Paul's Cathedral in London. Mr. Morrison has recorded twelve critically acclaimed CDs for Gothic, ACA, Halyx and DTR.
Todd Wilson, United States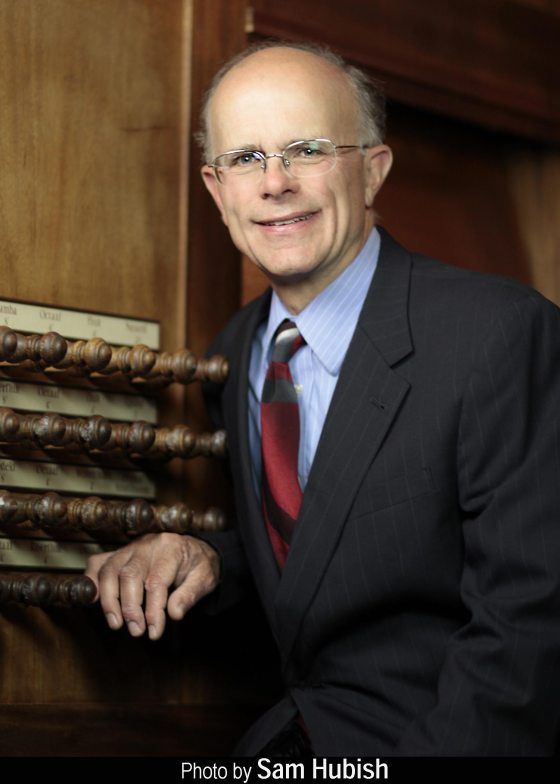 Regarded across America and around the world as one of today's finest concert organists, Todd Wilson is head of the Organ Department at The Cleveland Institute of Music, and Director of Music at Trinity Episcopal Cathedral in Cleveland, Ohio. He also serves as Curator of the E.M. Skinner pipe organ at Severance Hall (home of The Cleveland Orchestra). He has performed recitals in major concert venues throughout the United States, Europe, and Japan, and has appeared as a concerto soloist with the Los Angeles Philharmonic, the Cleveland Orchestra, the Nashville Symphony, the Naples (FL) Philharmonic, the Calgary Philharmonic, and the City of London Sinfonia. He has also recorded many critically acclaimed CDs on the Delos and JAV recording labels. A sought-after adjudicator, Todd Wilson has been a jury member for numerous national and international playing competitions.
Audition Jury
Chelsea Chen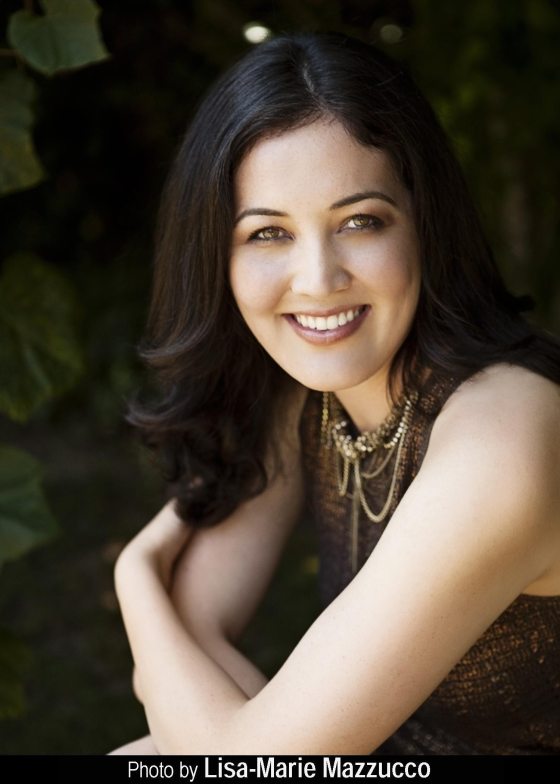 Organist and composer Chelsea Chen is internationally renowned for her concerts of "rare musicality" and "lovely lyrical grandeur," and a compositional style that is "charming" and "irresistible" (Los Angeles Times). Ms. Chen has electrified audiences throughout the United States, Europe, Australia, and Asia and has appeared with orchestras in China, Indonesia, and the United States. As a composer, she is broadening the organ repertoire with her own works based on Asian folksongs. The recipient of the 2009 Lili Boulanger Memorial Award, Ms. Chen is a graduate of Juilliard, where she received her Bachelor's and Master's degrees, having studied with John Weaver and Paul Jacobs. She was also a full scholarship student of Thomas Murray at Yale University, where she earned an Artist Diploma. Her playing has been aired on CNN.com, Pipedreams from American Public Media, Hawaii Public Radio, and Taiwan's Good News Radio.
Renée Anne Louprette
Hailed by The New York Times as "splendid," and "one of New York's finest organists," Renée Anne Louprette performs widely as organ recitalist, accompanist, and teacher. Based near New York City, she has performed with many of the city's premier ensembles, including the Mostly Mozart Orchestra and the New York Choral Society, and she has appeared in Carnegie, Avery Fisher, Alice Tully, and Merkin Halls. Her recording of J.S. Bach's Great Eighteen Chorales (on the ACIS label) was named Critics' Choice 2014 by The New York Times. In February 2018, her new CD, Une Voix Française: A French Voice was released on the Acis label. Ms. Louprette holds the title of University Organist and Coordinator of the Organ Department at Mason Gross School of the Arts, Rutgers University.
William Porter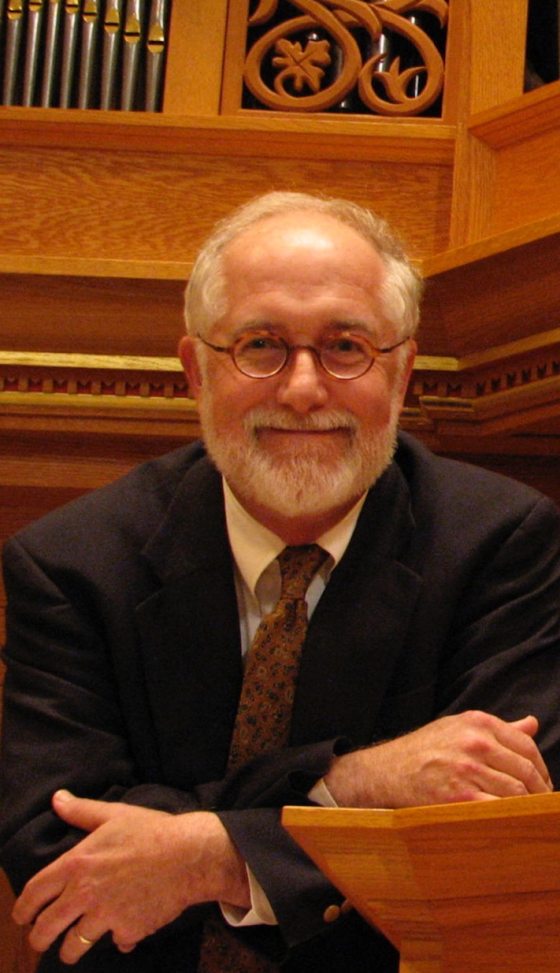 Widely known as a performer in the United States and in Europe, William Porter has also achieved international recognition for his skill in improvisation in a wide variety of styles, ancient and modern. From 2002 until 2013 he was Professor of Organ, Harpsichord, and Improvisation at the Eastman School of Music in Rochester, New York; he has also been a member of the music faculty at McGill University in Montreal, the New England Conservatory, Yale University, and Oberlin College. Now residing in Rochester, New York, he returned to the Eastman School of Music in 2015 as part-time Professor of Organ.


 
Daryl Robinson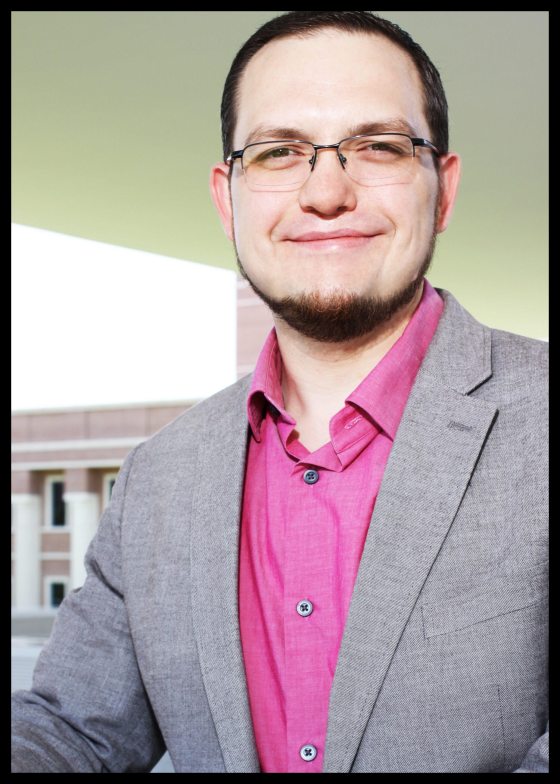 Winner of both First Prize and Audience Prize in the 2012 American Guild of Organists National Competition in Organ Performance, Mr. Robinson maintains an active career as a teacher, collaborative artist, church musician, and recitalist. In 2017 Mr. Robinson was appointed Assistant Professor and Director of Organ Studies at the University of Houston's Moores School of Music and joined the ministry staff of Christ Church Cathedral (Episcopal) as Cathedral Organist.  He holds degrees from the Moores School of Music at the University of Houston and the Shepherd School of Music at Rice University; his major teachers were Robert Bates, Ken Cowan, and David Higgs. Multiple critically acclaimed commercial discs featuring Mr. Robinson are available, including his most-recent solo recording American Fantasia, which was recorded on the Walt Disney Concert Hall organ and appears on the Gothic label.
John Schwandt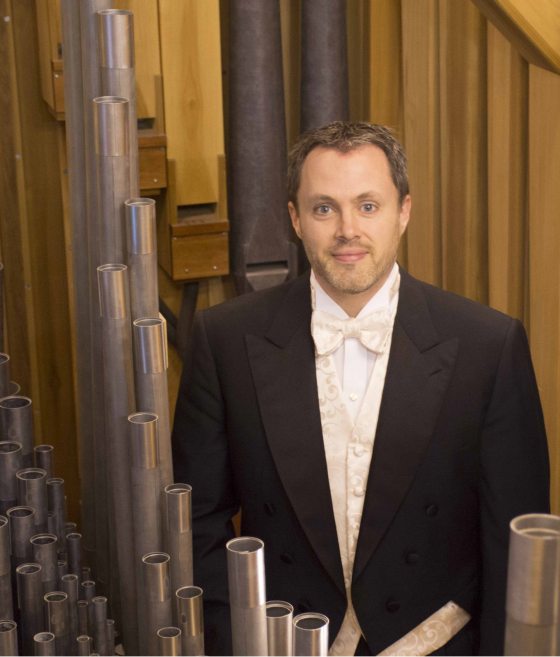 Dr. John D. Schwandt is professor of organ and director of the American Organ Institute (AOI) at the University Of Oklahoma School Of Music. A nationally acclaimed performer, he is in demand as a clinician, recitalist, leader of hymn festivals, silent film accompanist, and as an organ consultant and tonal finisher. Equally at home on a classical or theatrical pipe organ, he is known for his musical versatility and ability to engage all audiences. In 2006, Dr. Schwandt founded the American Organ Institute (AOI) to preserve the unique American characteristics of the pipe organ. Prior to his 2006 appointment, he was assistant professor of organ and curator of organs at Indiana University.
Haig Mardirosian, Master of Ceremonies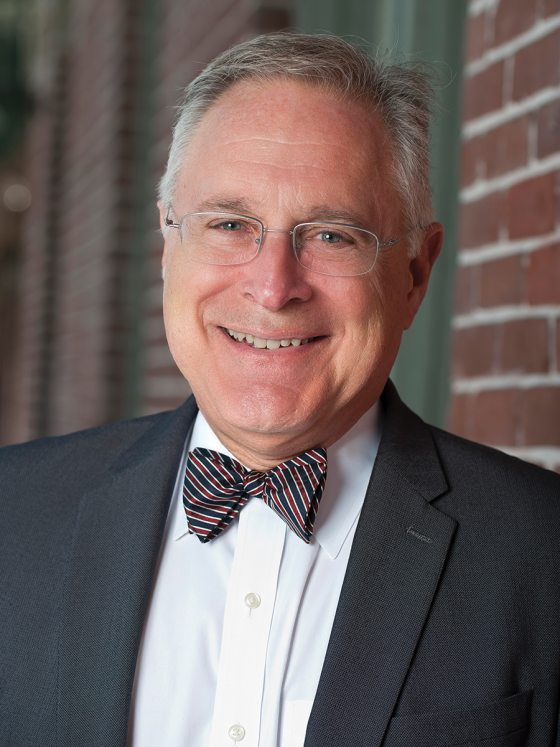 Haig Mardirosian is Dean Emeritus of the College of Arts and Letters and Professor Emeritus of Music at the University of Tampa, and Professor Emeritus of Music at American University in Washington, DC. Prior to his appointment to the University of Tampa, he served as Professor of Music, Senior Vice Provost, and Dean of Academic Affairs at American University and Organist and Choirmaster of the Church of the Ascension and St. Agnes in Washington, DC. He currently serves as Organist at St. Andrew's Episcopal Church in Tampa.