The 2019 Longwood Gardens International Organ Competition was open to organists between the ages of 18 and 30. The competition began with a qualification round featuring applicants from around the world. An audition jury of six esteemed members of the organ community anonymously evaluated the competitors' audition recordings and selected 10 of the world's brightest young talents to compete live before a panel of renowned judges in a quest for the top prize.
Congratulations to our 2019 Winners!
Pierre S. du Pont First Prize
Sebastian Heindl
Firmin Swinnen Second Prize
Bryan Anderson
Clarence Snyder Third Prize
Colin MacKnight
Audience Choice Prize
Sebastian Heindl
AGO Philadelphia Chapter Prize
Sebastian Heindl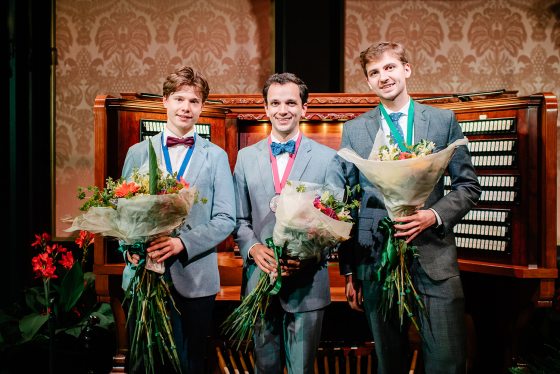 Learn more about the Longwood Organ.
Special thanks to Grafton Piano & Organ for providing practice organs for our competitors.