Competition Jury
Peter Richard Conte, Pennsylvania, USA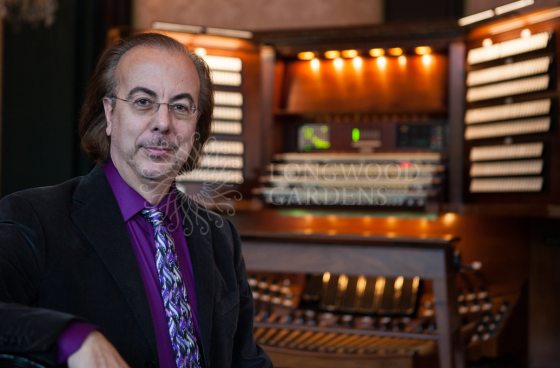 Peter Richard Conte is an organist whose nearly unparalleled technical facility, highly regarded skill as a performer and arranger of organ transcriptions, brilliant ear for lush tonal color, and innovative programming style have made him one of the most sough-after "orchestral" organists of this era. In 1989, he was appointed Wanamaker Grand Court Organist at the Macy's Department Store in downtown Philadelphia—the fourth person to hold that title since the organ first placed in 1911—where he presides over the largest fully functioning pipe organ in the world. Conte is also Principal Organist of Longwood Gardens, Kennett Square, PA. 
Isabelle Demers, Canada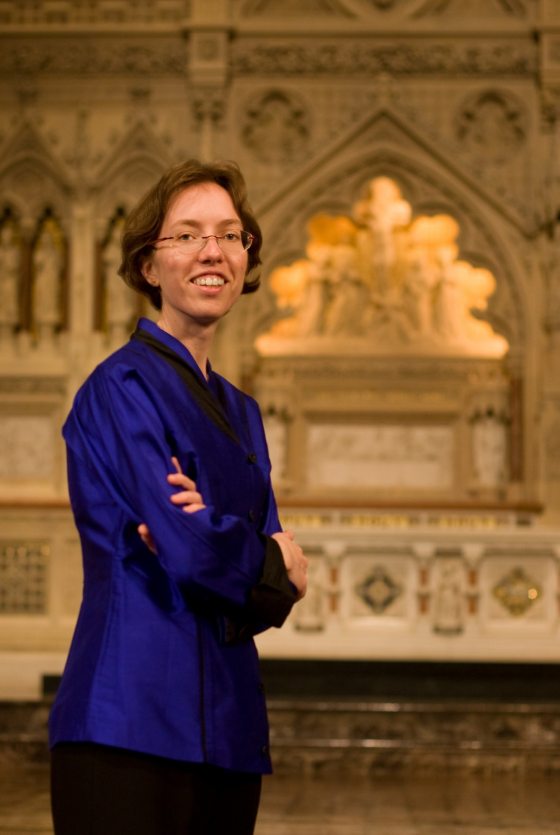 Isabelle Demers is Associate Professor of Organ at McGill University (Montréal, Québec) and was formerly the Joyce Bowden Chair in Organ and Head of the Organ Program at Baylor University (Waco, Texas). A native of Québec, she is rapidly becoming recognized as one of North America's most virtuosic organists. She began piano and organ study at age 11 at the Montréal Conservatory of Music, and later received her master's and doctoral degrees from The Juilliard School in New York City. Demers has performed all over the world, performing in numerous cathedrals and universities.
Helmut Deutsch, Germany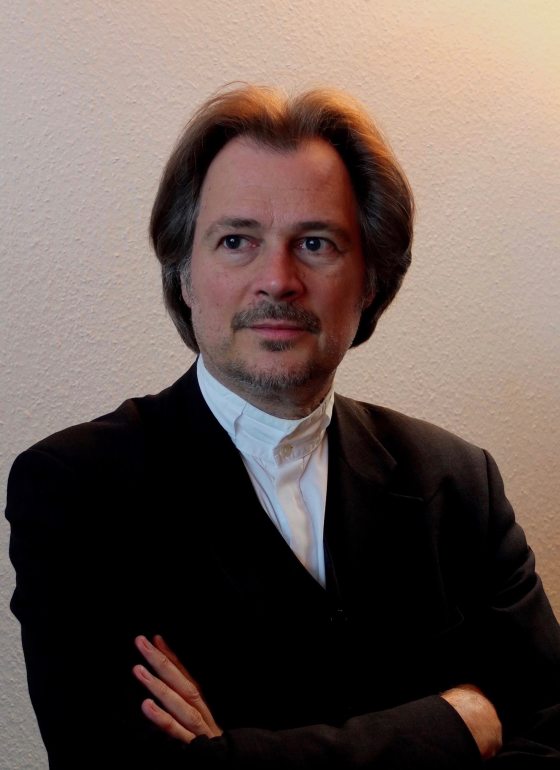 Organ Professor at the State University of Music and Performing Arts Stuttgart, Helmut Deutsch was awarded first prize in the Walter Gieseking Competition Saarbrücken, the Dom zu Speyer International Organ Competition, and the International Franz Liszt Competition in Budapest. Deutsch has recorded many radio productions and CD recordings, and has transcribed major orchestral and piano works for the organ. Prior to his nomination to Stuttgart, Deutsch taught at the University of Music in Freiburg and has been a regular guest professor at the Royal Academy of Music in London. His interpretations are characterized above all by his intensive study of historical organs from various stylistic periods and organ landscapes, but also by his preoccupation with different instruments and musical genres. 
Simon Johnson, England (Head Judge)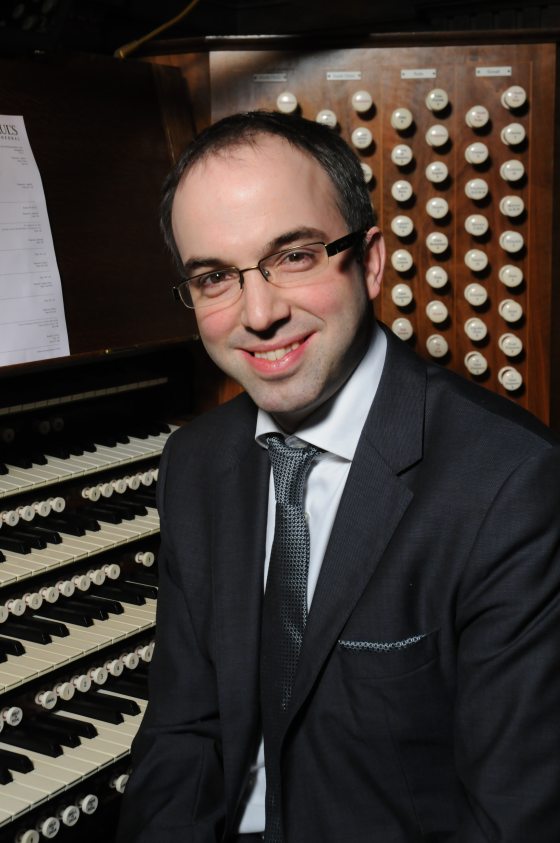 Following 13 years as the Organist and Assistant Director of Music at St Paul's Cathedral, Simon Johnson became Master of Music at Westminster Cathedral in September 2021, where he is responsible for directing the world-famous choir. He was involved in all of the national occasions that took place at St Paul's during his time there, playing for Her Majesty the Queen, the Dalai Lama, as well as numerous Prime Ministers and Archbishops. An active recital schedule takes him regularly to the USA, as well as to many of the great venues in Europe, including a Royal Festival Hall debut in 2017. As a director he became well-known for establishing the reputation of the St Albans Abbey Girls' Choir. He has also performed with groups such as the LSO, RPO, and The Sixteen; recorded for Decca, Hyperion and Chandos; been published by OUP and Peters, collaborated with NASA and the International Space Station; and worked on the Oscar-winning soundtrack for The Grand Budapest Hotel.
Shin-Young Lee, South Korea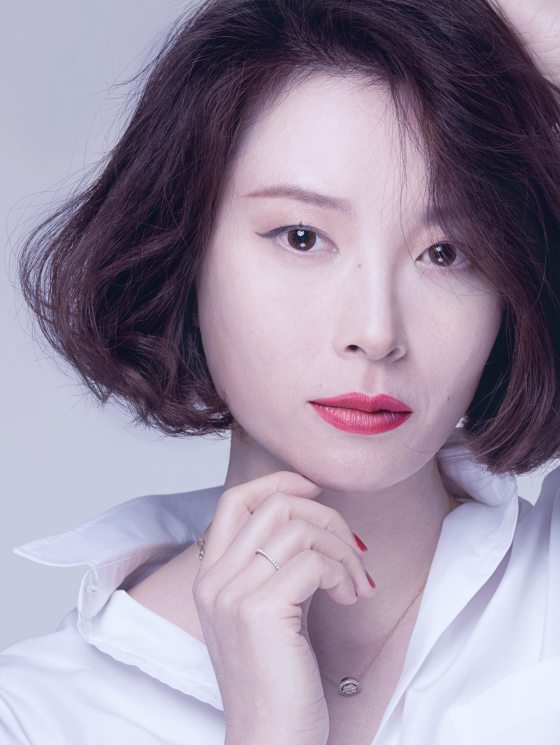 Concert organist Shin-Young Lee received her Bachelor of Music degree from Yonsei University, Seoul and then continued her studies at the Schola Cantorum of Paris and at the Conservatoire National Superiur de Musique de Paris, having obtained the highest achievement with the highest distinction. Since winning first prize at the Organ Competition of St. François of Lyon (2007) and serving as laureate of the Jordan International Organ Competition (2009), Lee plays throughout the world as a soloist and frequently with the Philharmonic Orchestra of Radio France.
Thomas Ospital, France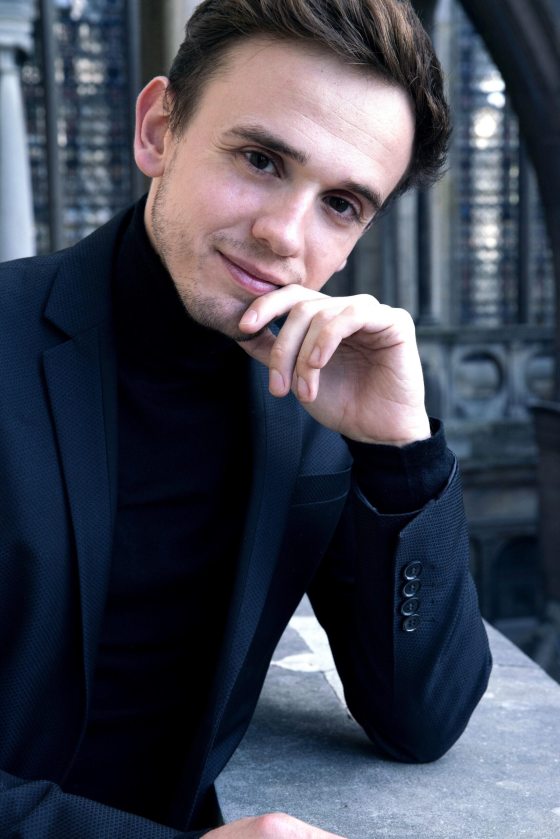 A young artist who has quickly earned a place amongst the world's finest concert organists, Thomas Ospital is Titulaire of the largest organ in France at Saint-Eustache Church in Paris and Organ Professor at Conservatoire National Supérieur de Musique et de Danse de Paris. A laureate of several competitions, he was awarded First Prize at the 2009 International Competition of Organ in Saragossa, Spain, as well as the Grand Prize Jean Louis Florentz and the Audience Prize at the International Organ Competition of Angers and Second Prize, Audience Prize, and the Florentz Prize at the International Chartres Competition in 2014, among other awards.
Raúl Prieto Ramírez, Spain
San Diego Civic Organist and Artistic Director of the Spreckels Organ Raúl Prieto Ramírez presents more than 55 concerts a year in San Diego alone, most of which he performs entirely from memory. His career is primarily that of a concert organist with a busy schedule that takes him to major festivals and concert halls around the world. The first Organist of Spain's National Concert Hall in Madrid, he also founded the International Organ Festival/Academy in Barcelona and the Sursa American Organ Competition in partnership with Moscow. 
 
Audition Jury
Ahreum Han, Texas, USA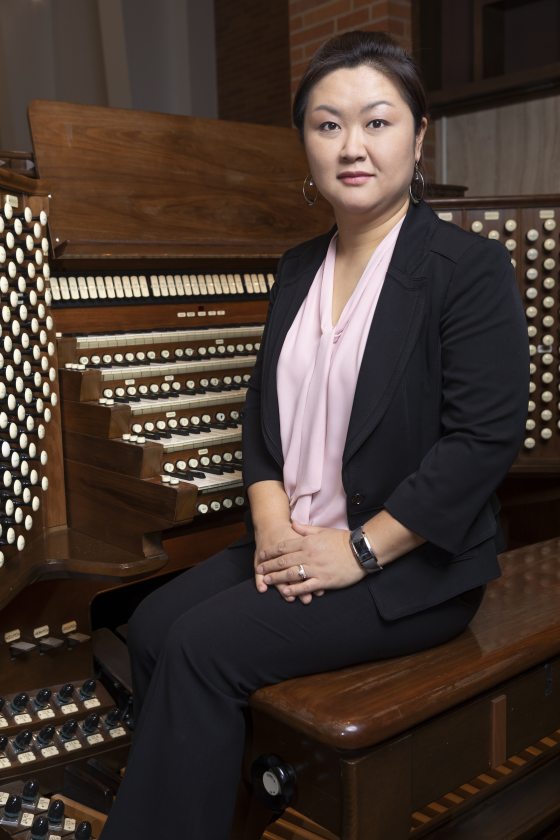 Director of Music and Organist at First Presbyterian Church, Fort Worth, Ahreum Han has thrilled audiences as a featured soloist and solo recitalist throughout the United States, Asia, and Europe with her imaginative and powerful performances. Han has appeared with the Curtis Symphony Orchestra at the Kimmel Center and the University of Pennsylvania Orchestra at Irvine Auditorium, while her live performances have been featured on the radio show Pipdreams from American Public Media.  Han has obtained degrees from Westminster Choir Collage, Curtis Institute of Music, Yale School of Music and Yale Institute of Sacred Music. 
Andrew Henderson, New York, USA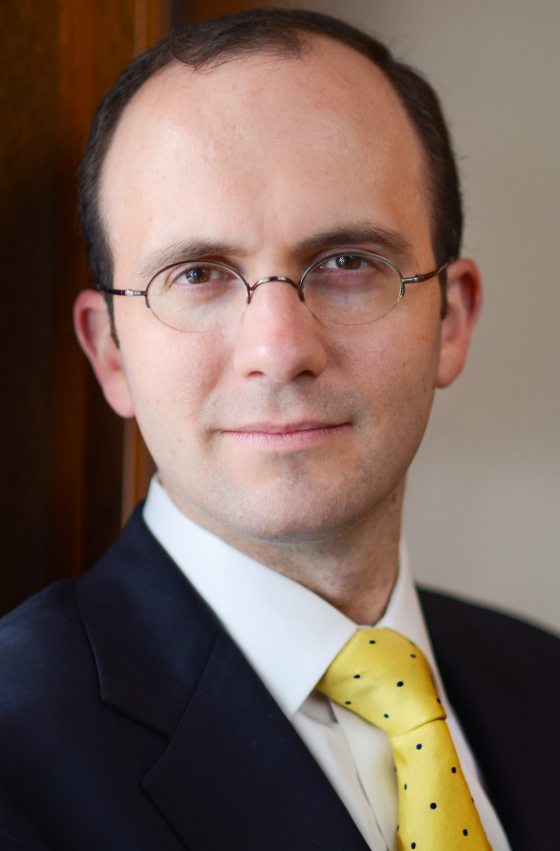 Andrew Henderson is Director of Music & Organist at Madison Avenue Presbyterian Church in New York City, where he oversees an extensive liturgical and choral program, including the Saint Andrew Chorale and the New York City Children's Chorus, in addition to the Saint Andrew Music Society's Music on Madison concert series. He also serves as the chair of the organ department at the Manhattan School of Music, as the organ instructor at Teachers College, Columbia University, and as Associate Organist at New York City's Temple Emanu-El. Dr. Henderson, a native of Thorold, Ontario, holds degrees in music from Cambridge and Yale Universities, and in 2007 he was awarded the Doctor of Musical Arts degree at The Juilliard School. He was a finalist in the international competition Grand Prix de Chartres in France in 2002, and won first prize in the Royal Canadian College of Organists' biennial National Organ Playing Competition the following year.
Bruce Neswick, California, USA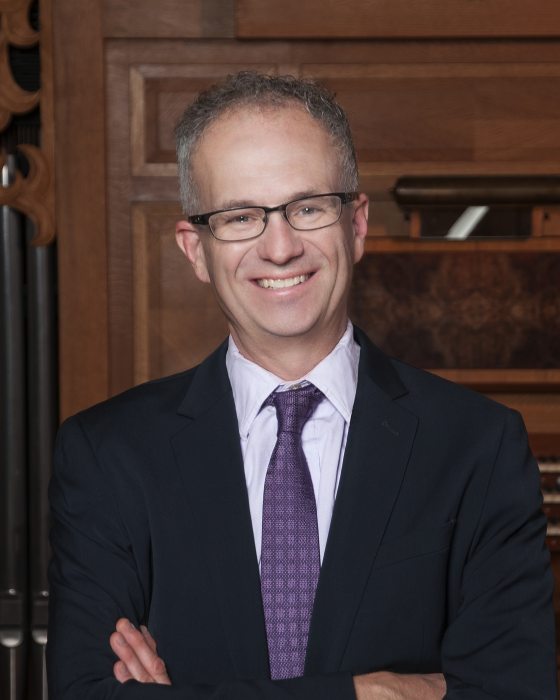 Concert organist, choral conductor, and composer Bruce Neswick is active in the field of church music, holding the fellowship degree from the Royal School of Church Music, for whom he has conducted several courses. Neswick has been commissioned to compose for dozens of performers and churches throughout the United States, and his skill at improvisation has garnered him three first prizes from the 1989 San Anselmo Organ Festival; the 1990 American Guild of Organists' national convention in Boston; and the 1992 Rochette Concours at the Conservatoire de Musique in Geneva, Switzerland. As a recitalist, Neswick has performed extensively throughout the United States and Europe and has been a frequent performer at national and regional conventions of the American Guild of Organists.      
Kola Owolabi, Indiana, USA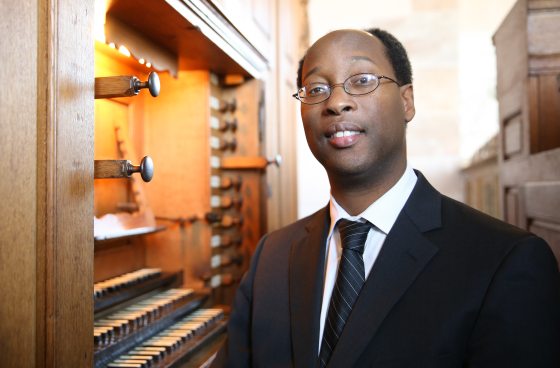 Professor of Organ at the University of Notre Dame Kola Owolabi has had an active career as a solo recitalist, and has performed numerous times as organist and harpsichordist with the Grammy Award-nominated vocal ensemble Seraphic Fire and Firebird Chamber Orchestra. He has released two solo CDs and is a published composer, receiving commissions from the Royal Canadian College of Organists and the Catholic Archdiocese of Toronto. In 2002 Owolabi was awarded second prize and audience prize at the American Guild of Organists National Young Artists Competition in organ performance.  He holds degrees in organ performance and choral conducting from McGill University, Montreal, Yale University and Eastman School of Music.  
Thomas Sheehan, Washington DC, USA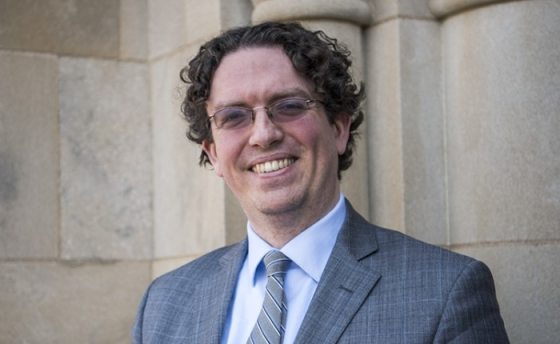 Thomas Sheehan is the Organist and Associate Director of Music at the National Cathedral in Washington DC, where is responsible for the organ program at the cathedral. In this position, he has played for several high-profile civic events, including the virtual service celebrating the inauguration of Joe Biden and Kamala Harris, and the funerals of Madeleine Albright, Bob Dole, and Colin Powell. Sheehan is a graduate of the Curtis Institute of Music and has received degrees from Westminster Choir College. He is currently a doctoral candidate in organ at Boston University.
Damin Spritzer, Oklahoma, USA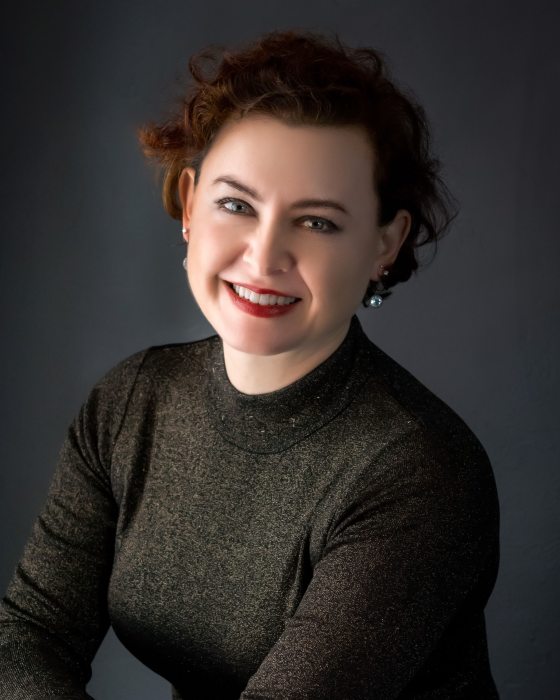 Damin Spritzer is Area Chair and Associate Professor of Organ at the University of Oklahoma and continues to work with the Cathedral Church of Saint Matthew in Dallas as Artist-in-Residence for Cathedral Arts. She received her doctorate from the University of North Texas, her Master of Music from the Eastman School of Music, and her Bachelor of Music from the Oberlin Conservatory of Music. She has performed at historic churches and instruments throughout the world, and her acclaimed fifth CD for Raven Recordings was recorded in England, where she was the first American and the first woman to record at historic Hereford Cathedral in the landmark Fr. Willis organ. 
Haig Mardirosian, Master of Ceremonies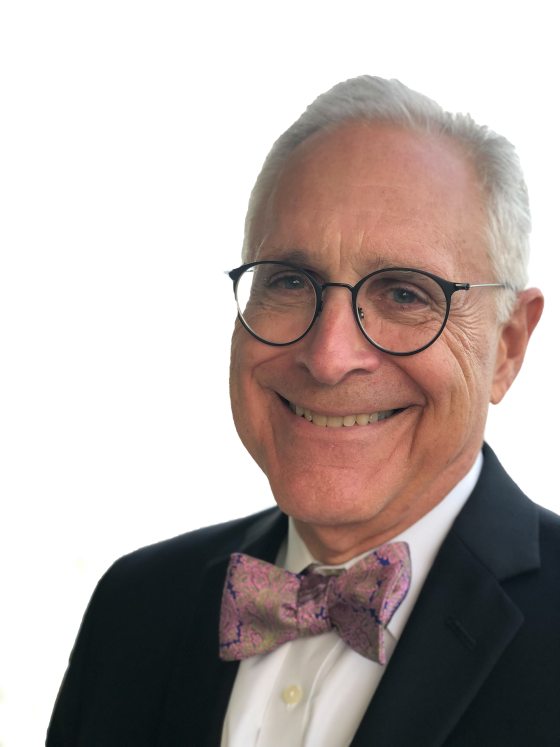 Haig Mardirosian has enjoyed a long career as an organist, conductor, composer, church musician, writer, and academician. He has been honored with the designations of Dean Emeritus of the College of Arts and Letters and Professor Emeritus of Music at the University of Tampa for his service from 2009 to 2018 and as Professor Emeritus of Music at American University in Washington, DC where his 33-year career saw him advance to Senior Vice Provost and Dean of Academic Affairs. Since his performing debut in 1966, Mardirosian has attracted international attention and standing. In 1977, he was the first American chosen to play in the International Organ Week in Bonn, Germany. In 1989, he was one of two Americans to perform in the first (and only) Soviet/American Organ Festival. In various capacities as soloist, composer, and conductor, he has more than 20 recordings to his credit on various labels. Mardirosian's own compositions have disclosed his great versatility with widespread publication and performance. As a writer and critic, Mardirosian has contributed nearly 2,000 reviews and features to a variety of publications. His book, Vox Humana: The World of the Pipe Organ and Those who Play it was published by Morningstar Music. He also authored three monographs for the American Guild of Organists and for 10 years wrote a monthly opinion column, Vox Humana, for The American Organist. As a church musician, Mardirosian led a prominent choral program at the Cathedral of St. Thomas More in Arlington, VA. He also spent 15 years at the Church of the Ascension and Saint Agnes in Washington, DC, a place noted for its high standards of choral music and liturgical conduct.