Paul B. Redman, President and Chief Executive Officer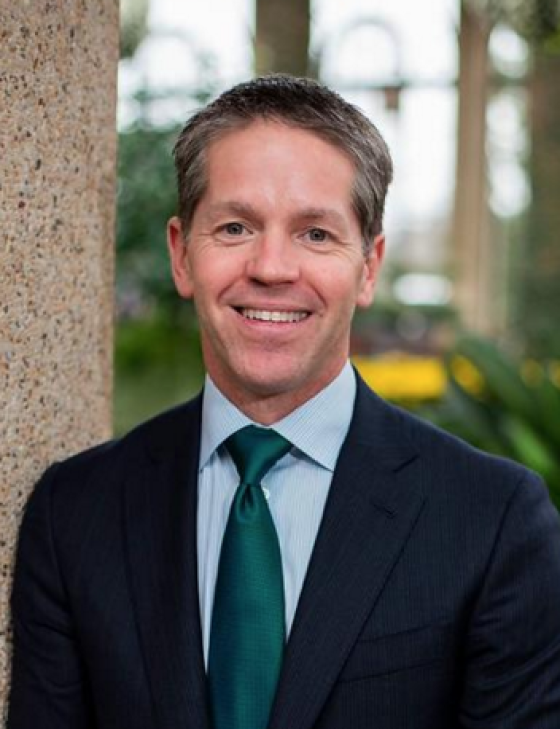 As President and Chief Executive Officer of Longwood Gardens for the last 16 years, Paul has implemented institutional and strategic reforms that have positioned the Gardens as a premier horticultural, cultural, and educational institution of the 21st Century, while respecting the values of its founder, Pierre S. du Pont. The result has been nothing short of astounding with overall attendance doubling to almost 1.54 million visitors per year; an incredible climb in Membership support from 17,000 to 78,000 households; and earned income has almost tripled – all in the last decade. Longwood Gardens is now the most visited paid public garden in North America and the most visited paid cultural attraction in Philadelphia.
Paul is currently leading Longwood through its most ambitious expansion in a century to further the Gardens' mission of sharing beauty with the world. Longwood Reimagined: A New Garden Experience is a sweeping reimagination of 17 acres of the Conservatory and grounds. Opening in fall 2024, the $250 million project features stunning new buildings, including a 32,000 square foot crystalline glass house that seemingly floats on water, state-of-the-art education facilities, a dynamic new restaurant and event space, and inviting new indoor and outdoor gardens. In addition to his work at Longwood, Paul is active in advancing the horticulture industry and raising awareness of the important role of public gardens around the globe. He currently serves as co-chair for Seed Your Future, a national campaign to promote awareness and careers in horticulture and is a member of the Greater Philadelphia Cultural Alliance's Board of Directors. He previously served as board president and treasurer of the American Public Gardens Association.
His achievements include: 2018 National Garden Clubs Award of Excellence; 2017 Distinguished Alumnus from the Division of Agricultural Sciences and Natural Resources at Oklahoma State University; 2016 American Public Gardens Association Award of Merit; the International Garden Tourism Network's 2015 Person of the Year; 2015 American Horticultural Society's Professional Award; 2014 Wyck Strickland Award; 2014 American Society of Horticultural Science's Dr. William A. "Tex" Frazier Lecturer; 2012 CEO of the Year by the Chester County Chamber of Commerce, Business & Industry; 2008 Distinguished Horticulture Alumnus from Oklahoma State University; and where his professional career first began, Franklin Park Conservatory, receiving the Ann Islay Wolfe Award for extraordinary contributions to the organization.
Christopher Benevento, Vice President, Guest Services and Operations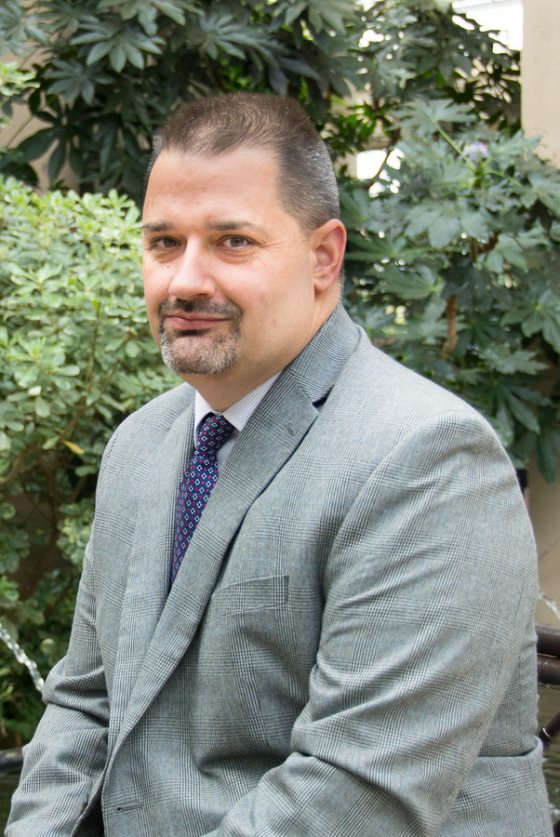 Chris Benevento joined Longwood in January 2016 as the Vice President of Guest Services & Operations, which includes more than 600 staff members and volunteers across seven divisions. He and his team are entrusted with providing each guest with an extraordinary garden experience that exceeds expectations. Chris oversees retail operations, guest admissions and engagement, performing arts, public safety, and event operations.
Possessing extensive industry knowledge and first-hand experience in programming and operating a variety of premier entertainment venues, Chris has held a variety of leadership positions during his career. Prior to joining Longwood, he served as Regional Vice President at SMG, a public venue management organization that specializes in the planning, development and operation of sports, entertainment, and cultural attractions worldwide. At SMG Chris managed the hospitality division, consisting of a diverse venue portfolio including stadiums, arenas, convention centers, and performing arts facilities. Earlier in his career, Chris served as General Manager at multiple National Football League and Major League Baseball stadiums.
Sarah Cathcart, Vice President, Engagement and Learning
Sarah joined Longwood Gardens in June 2017 as Vice President, Education, where she oversees the development, implementation, and coordination of Longwood's global education programs, including school & youth, student programs, online learning, leadership programs, adult continuing education and libraries, archives, plant records and docents. Longwood Gardens engagement and learning sparks curiosity and uses plants, gardens and nature to foster a love of plants, raise awareness of careers and make a difference.
She comes to Longwood from the Royal Horticultural Society (RHS) in the UK, where she was Head of Education and Learning and oversaw the quality and direction of RHS's national education programs for school-age children through to Master of Horticulture programs.
She is currently a member of the US National Leadership Cabinet for Seed Your Future, a movement to promote horticultural careers in the United States and co-chairs the Seed your Future Advisory Council. Sarah is a board trustee of the Royal Botanic Gardens Edinburgh, joining the board by Scottish Government appointment in May 2021 and is also an executive board member of the Greater Brandywine YMCA, an alliance of nine YMCA centers in the Brandywine Valley, Pennsylvania. She is a member of Niagara Parks School of Horticulture Advisory Group and Chair of the Education judging panel for the Pennsylvania Flower Show.
Marnie Conley, Chief Experience and Brand Officer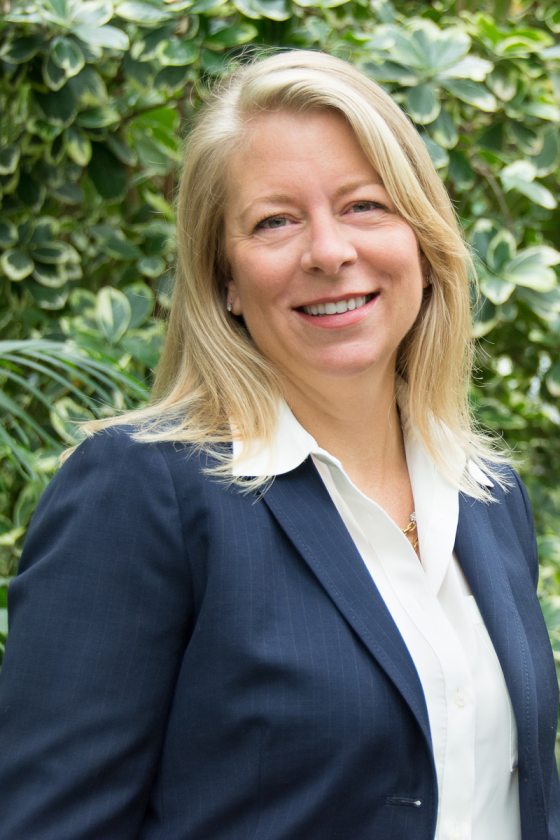 For the last fourteen years, Marnie has been responsible for a holistic marketing operation designed to achieve institutional attendance, revenue, and brand goals. She led a team focused on brand management, marketing strategy, market research, advertising, communications, media relations, graphic design, web site strategy and development, social media, sales, promotions, and most recently development. On August 29, 2022, she was promoted to Chief Experience and Brand Officer to create stronger value for the guest, deliver on mission, and align resources across four departments – Guest Services; Engagement & Learning; Marketing & Communications; and Information Technology—sharing one connected strategy resulting in an extraordinary experience.
Marnie currently serves as a board member for Voices Underground and the American Public Gardens Association and has past board and committee service with Seed Your Future, Historic Kennett Square, the State of Pennsylvania's Tourism Council for Brand Development, and the Chester County Economic Development Council. Throughout her career, Marnie has held various marketing management and teaching positions for the University of Delaware's Non-profit Management Certificate Program, the Heinz College of Public Policy and Management at Carnegie Mellon University, the Carnegie Museum of Art, and Phipps Conservatory and Botanical Gardens.
Nick D'Addezio, Vice President, Marketing & Communications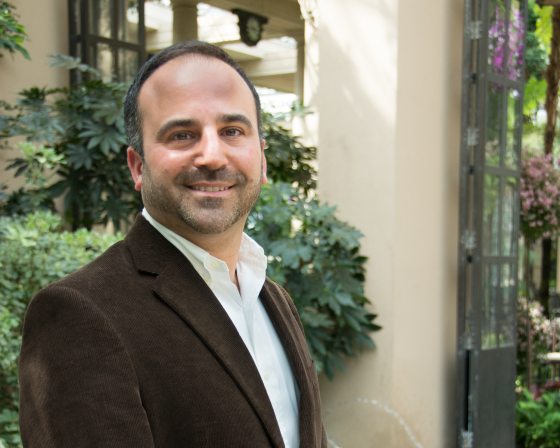 Nick D'Addezio is Vice President of Marketing & Communications at Longwood Gardens, responsible for managing all aspects of marketing, communications, and creative services to achieve attendance, revenue, and brand goals. Nick oversees brand management, marketing strategy, market research, Membership, advertising, communications, media relations, graphic design, web strategy and development, social media, sales, and promotions.
Prior to Longwood, Nick worked for 15 years in various sales and marketing roles in the education technology industry. Most recently, Nick was the Director of Marketing Operations at Ellucian, a higher education technology company. Nick has a Bachelor of Science in Business Administration from LaSalle University and an MBA with a focus in marketing from Drexel University. Nick is also the chair of the board of directors of the Chester County Conference & Visitors Bureau.  
Shelley Dinehart, Chief Human Resources and Culture Officer
Shelley Dinehart is Chief Human Resources and Culture Officer and leads the organization's efforts to attract, develop, engage, and retain the best talent, with a focus on elevating employees and building strong teams while helping to foster inclusion. Dinehart brings more than 25 years of experience across human resources, consumer practices, and communications.
Prior to joining Longwood Gardens, Dinehart founded Tallaine Associates, a Human Resources Consulting firm that provides C-level advisory services focused on aligning organizational design and talent plans with changing business strategies to corporate and nonprofit clients. Before launching Tallaine Associates, she worked for JPMorgan Chase and its predecessors from 1993 until 2015, where she was the Chase HR Executive and Managing Director. Partnering with the executive leadership team, Dinehart established a talent and succession plan, implemented a people management strategy and managed HR services supporting 150,000 employees globally.
She's active in the community, having served on the Board of Directors for multiple non-profits in education and health fields. Dinehart graduated from Bucknell University with a bachelor's degree in psychology and obtained her master's degree in industrial and labor relations from Cornell University.
Matt Earnest, Chief Strategy Officer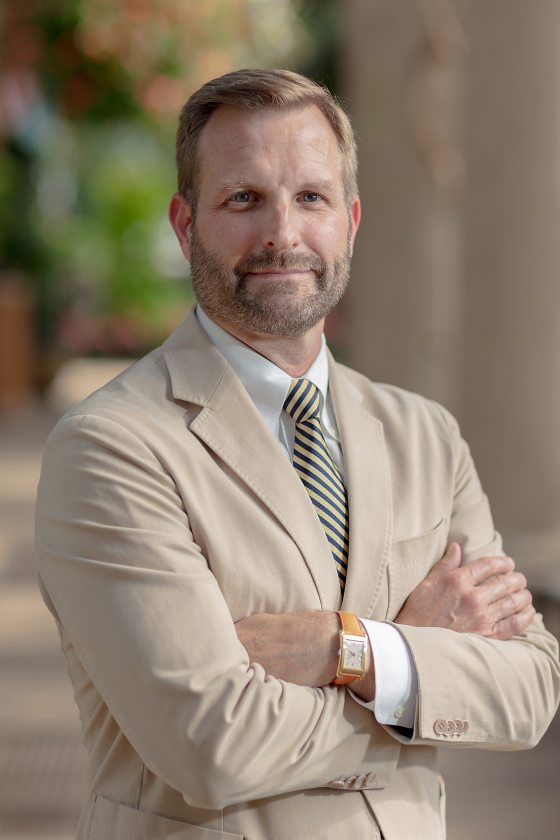 Well-versed in the development of non-profit and commercial cultural institutions, Earnest comes to Longwood after 13 years as the cofounder and Principal of Entertainment + Culture Advisors (ECA), a global consulting firm specializing in strategy and market analysis for large-scale cultural attractions. There, he advised clients, including Longwood, on strategy, business planning, evaluation of visitor segments, attendance and pricing potential, and financial feasibility. 
Earnest's experiences in branded attractions and entertainment span the categories of media, culinary, retail, cultural institutions, sports, real estate, and more across national and international clients. Before his tenure at Entertainment + Culture Advisors, Earnest worked as the Principal and Regional Director of the Economics Practice for Economics Research Associates (ERA) / AECOM. There he managed the Los Angeles and San Francisco offices for Economics Research Associates, which later became the Economics Practice at AECOM. As a leader in the Leisure and Entertainment Practice, he advised national and international clients on land use options, available markets, program sizing, and economic feasibility. His prior experiences also include roles in business development, business planning, and interactive TV content development for institutions such as Digeo, Checkout.com, and The Walt Disney Company.
Earnest holds an MBA from the UCLA Anderson School of Management and a BS in Earth Systems from Stanford University.
Dennis Fisher, Chief Financial and Risk Officer 
Dennis Fisher is the Chief Financial and Risk Officer for Longwood Gardens. Dennis has served Longwood for twenty years, holding positions as an accountant and a controller prior to his promotion to department head in May 2003.
As a CPA, Dennis received his bachelor's degree in accounting from Elizabethtown College. Upon graduation, he worked as a public accountant for Brown Schultz Snyder Mutzel & Plesic (successor to the Harrisburg, PA, practice of Laventhol & Horwath) for six years.
In addition to his responsibilities with Longwood Gardens, Dennis is past president of the Longwood Rotary Club.
Kenneth Grablewski, Vice President, Longwood Reimagined Project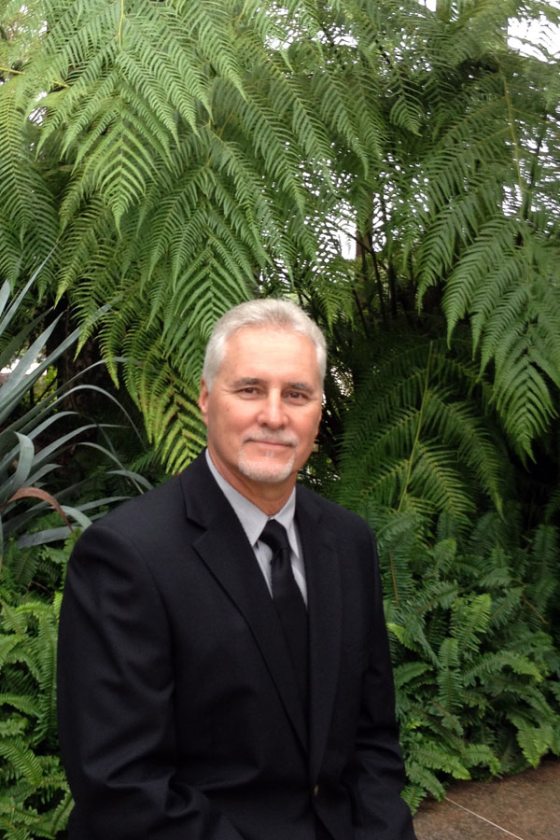 As Vice President of Facilities, Kenneth Grablewski is responsible for upholding standards of excellence related to Longwood Gardens' overall maintenance, operation, and construction. He oversees a department of 50 staff members who are tasked with a broad range of activities in maintenance operations and planning, organizational programming, and information technology. He will be involved with critical components of Longwood's 40-year facilities site master plan, including the upcoming renovation of the historic Main Fountain Garden.
Before joining Longwood Gardens in 2014, Kenneth most recently served as Senior Director of Facilities Maintenance and Operations at the University of Delaware, where he provided direction and planning for the Facilities IT department, helped to develop a new 243-acre brownfield site, and played an instrumental role in implementing energy and sustainability projects on campus. He was previously a Distinguished Manager of Technical Staff at Agere Systems (formerly Lucent Tech/AT&T) in Reading, PA, and began his career as a mechanical engineer at Bechtel Power Corporation in Limerick, PA. Kenneth holds a master of science in industrial engineering from Texas Tech University, a master of business administration from St. Joseph's University in Philadelphia, and a bachelor of science in mechanical engineering from Penn State University. His managerial and technical skills combined with an extensive engineering background make him a valuable addition to Longwood's leadership team.
Julie Landgrebe, Vice President, Human Resources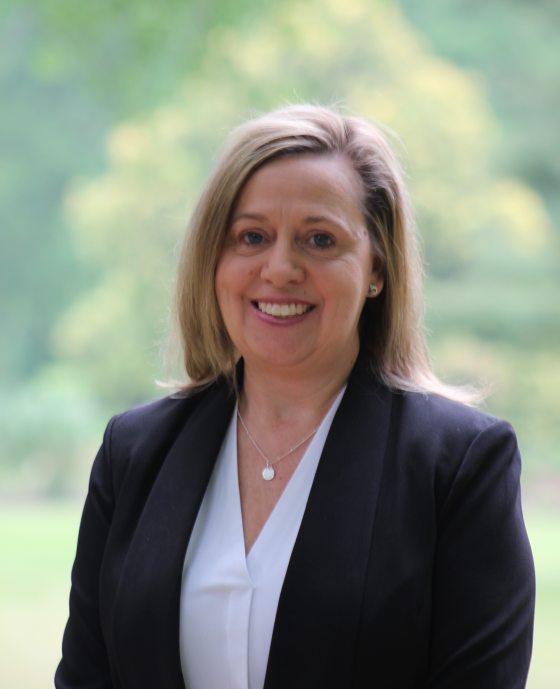 As the Vice President of Human Resources at Longwood Gardens, Julie Landgrebe implements programs that promote the well-being of the staff and volunteers. Julie joined Longwood Gardens in 1999 and has helped to build and lead a Human Resources team comprised of trusted HR professionals who are dedicated to creating and maintaining a progressive and innovative employee culture that attracts and retains top talent. Julie is responsible for developing talent management strategies with a particular focus on areas related to compensation and benefit administration, policy development and implementation, employee relations, and volunteer engagement.
Julie holds a Bachelor of Arts degree from Salisbury University and has also received additional certification through the Society of Human Resource Management. Currently she serves on the Board of LCH Health & Community Services (previously known as La Comunidad Hispana), and has also served on advisory boards with Williamson College of the Trades and the Franklin Mint Federal Credit Union.
Sharon Loving, Chief Horticulture and Facilities Officer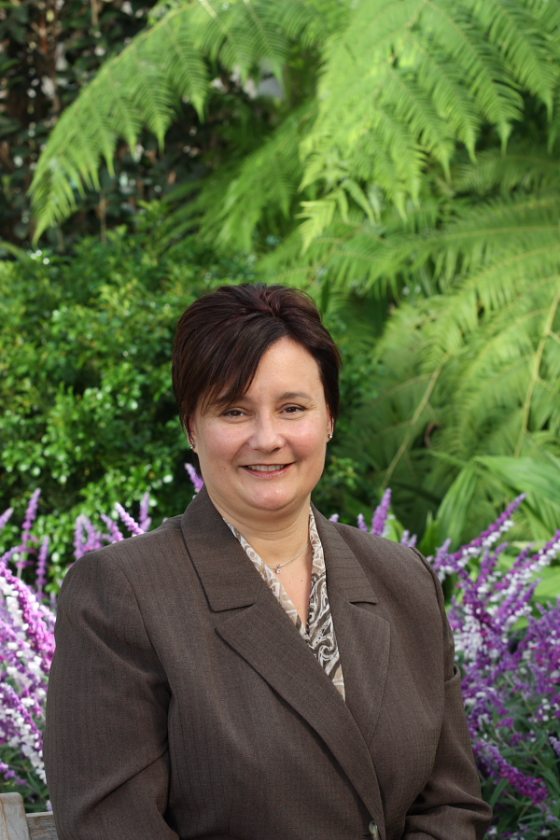 As the Chief Horticulture and Facilities Officer at Longwood Gardens, Sharon Loving leads a staff of more than 70 employees, who are responsible for producing and maintaining the world-renowned displays and landscapes on Longwood's 1,083 acres. She plays a major role in the strategic direction of the organization, including its vision for land stewardship, master planning, capital improvement projects, and the annually changing themes of seasonal displays and exhibits at Longwood.
Sharon earned an associate degree in ornamental horticulture and greenhouse management and a bachelor's degree in management studies from the University of Maryland. Prior to joining Longwood in 1984, Sharon held wholesale and retail horticultural positions in greenhouse production, sales, floral design, and florist shop management. She has taught courses for the Continuing Education and Professional Horticulture Programs at Longwood, served as a public spokesperson on nationally syndicated television programs, and participated in several study garden tours of Europe. Sharon is also on the board of directors of the Delaware Center for Horticulture.
Michael Parisi, Vice President, Information Technology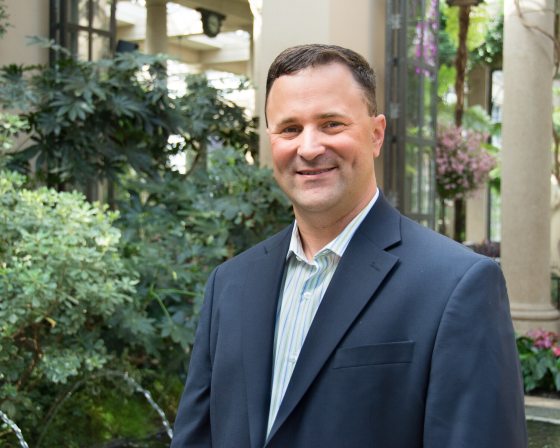 As Vice President of Information Technology, Mike Parisi leads Longwood's organizational IT strategy and implementation, ensuring secure, reliable operations and developing guest-facing and back-of-house enterprise systems to achieve organizational objectives. Working closely with Longwood's Core Leadership Team, Mike oversees cross-departmental information technology governance, having implemented Longwood's IT security program managing Payment Card Industry (PCI) compliance, data governance, and data privacy. He develops and manages IT budgeting and forecasting, providing technical guidance and direction for all current and future mission-based initiatives. Mike continues to lead the organization's advancement in the strategic use of business intelligence tools to drive decision-making through the effective use of data.
Mike has focused on effectively connecting people with information systems throughout his more than 25-year career in non-profit and academic institutions. A collaborative colleague and advocate for IT education, Mike shares his extensive expertise with other public gardens throughout the United States. In addition, he works with regional high schools and youth centers to develop future generations of IT professionals by integrating hands-on learning opportunities through Longwood's Co-Op program. Mike is also a member of the Occupational Advisory Committee with the Technical College High School and the Chester County Intermediate Unit.
A proud Blue Hen, Mike, holds a Bachelor of Science in Computer Science and a Master of Science in Management Information Systems from the University of Delaware.
Eileen Perpiglia, Vice President, Finance
Eileen oversees the daily operations of the Accounting and Finance team and works closely with the CFO on strategic initiatives. Eileen has primary responsibility for developing and monitoring the annual operating budget and maintains Longwood's long range financial outlook. Eileen played a key strategic role in Longwood's public bond offerings and (along with her team) is responsible for the annual financial statement audit and ensuring Longwood remains in compliance with the bond agreements. 
Eileen joined Longwood in August 2017.  She spent 6 years in the audit department of Deloitte & Touche where she earned her CPA license. Eileen moved into Financial Planning & Analysis and honed her skills at large publicly traded companies such as Comcast and AT&T. Her specialties include developing detailed, reliable budgets by diving into the underlying data. She also has extensive experience in Sarbanes Oxley control requirements and process improvement. Just prior to joining Longwood, Eileen transitioned to the non-for-profit arena where she worked with a multi-departmental membership and certification organization helping them to automate and improve their budget process as well as working on many cross functional teams. 
John Zurn, Vice President, Facilities and Capital Projects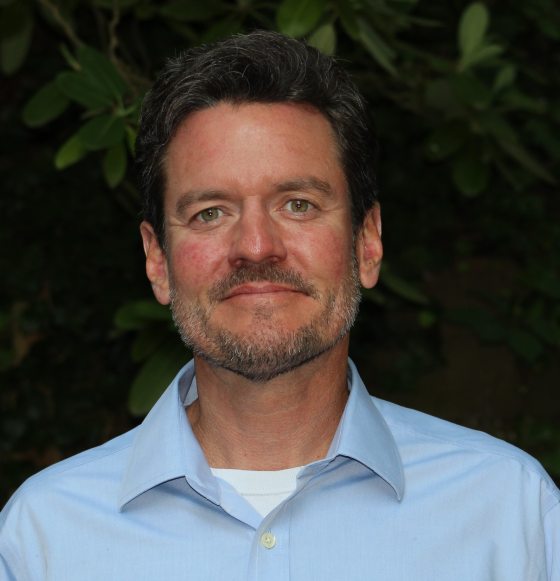 As Vice President of Facilities and Capital Projects, John Zurn oversees a team of more than 60 full-time staff, as well as the construction and maintenance of Longwood facilities, supporting infrastructure and systems, and all capital and operating projects. 
Zurn comes to Longwood after 11 years as the Director of Design and Construction at the University of Pennsylvania, where he oversaw budgeting, design, engineering, legal, architecture, construction and measurement, and verification of capital projects throughout the University. As an executive manager, attorney, and engineer, Zurn's experiences vary from building rehabilitations to art installations.  While at Penn, he managed the development of a master plan for the Morris Arboretum and the award-winning gut rehabilitation of the Richards Medical Research Labs (a National Historic Landmark designed by Louis Kahn). Before his tenure at the University of Pennsylvania, Zurn worked as the Director of Facilities for Philadelphia Housing Authority where he oversaw housing maintenance and operations for more than 84,000 tenants and managed more than $80 million in capital upgrades and new construction.  Though much of his career has focused on infrastructure, Zurn completed five deployments on a nuclear ballistic missile submarine as a Commissioned Officer in the United States Navy.