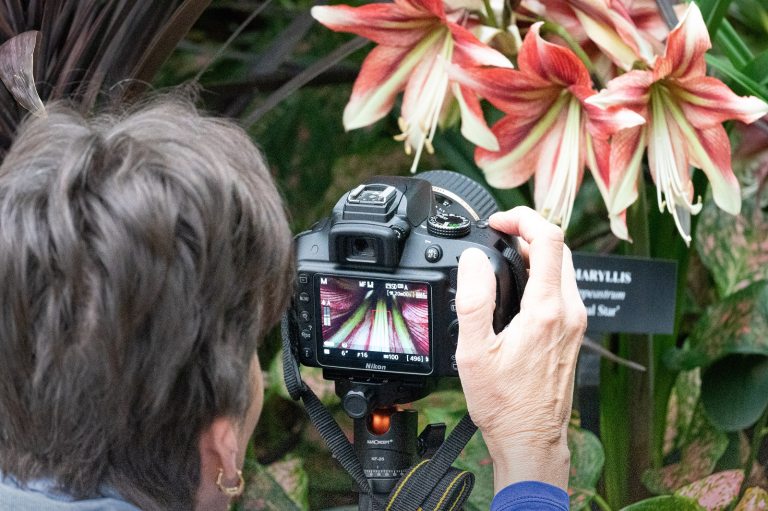 Capture the beauty of a bloom before it's gone … in a flash!
Add flash photography to your repertoire of skills and get early, exclusive access to the Conservatory before the Gardens opens to guests in this beginner-friendly photography class. This class begins with an online introduction to flash photography equipment and techniques, followed by a hands-on session in the Conservatory. Round out the experience by joining your instructor and fellow photographers online for a critique of the photos taken during the onsite session.
Course Schedule
Online Orientation
Wednesday, January 17, 6:00–7:00 pm
On-site Shoot
Saturday, January 20, 7:00–10:00 am
The inclement weather date is Sunday, January 21
Online Critique
Wednesday, January 24, 6:00–8:00 pm
Full course content includes both the online and the onsite components.
Location
Online via Zoom
Onsite throughout the Conservatory
Instructor
Bob Gross
Additional Information
Photos taken during photography classes at Longwood may not be sold for commercial uses.