Inside the Hive
Horticulture and Gardening Class with Online and Onsite Components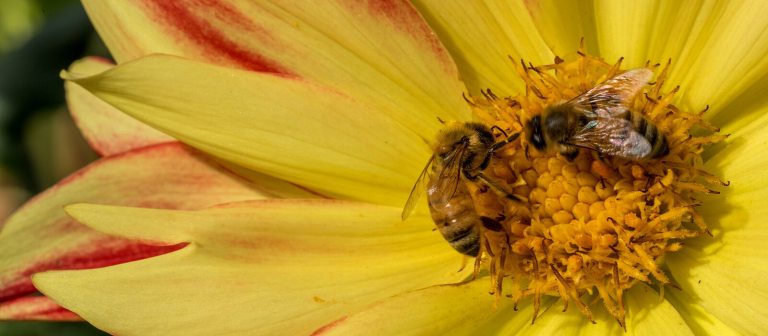 Dates & Price
July 19–22, 2023
---
Fee for the lecture and onsite class: $69
Fee for Innovators, Gardens Preferred, and Gardens Premium Members: $62
---
Fee for the online lecture only: $29
Fee for the online lecture only for Innovators, Gardens Preferred, and Gardens Premium Members: $26
---
Fee includes all-day admission to the Gardens on the day of the class.
Registration ends on July 13, 2023
Registrations may be cancelled up to two weeks before the event, and your registration fee, less a $30 processing fee, will be refunded.
To notify us of your cancellation, email us or call 610-388-5454.
Have you ever wondered what goes on inside a beehive?
Join beekeeper Dr. Katie Krebs and go inside the hive, taking a close look at the fascinating world of bees. Begin with an online lecture on hive activity and hierarchy. Then, visit Longwood's hives for a close inspection of what goes on inside; you'll be able to watch the bees dance and the hive swarm up close, among other exciting activity. Bring your questions and get answers and expert insight into all things bees.
Course Schedule
Participants can register for the online lecture and the onsite class, or just the online lecture.
Online Class
Wednesday, July 19, 7:00–9:00 pm
Onsite Class (choose 1 of 4 sections)
Saturday, July 22, 10:00 am–11:00 am
Saturday, July 22, 11:00 am–12:00 pm
Saturday, July 22, 12:00 pm–1:00 pm
Saturday, July 22, 1:00 pm–2:00 pm
Full course content includes both the online and the onsite components.
Location
Onsite at Longwood Gardens and an additional online session.
This program will take place partially or entirely outdoors. Please dress for the weather and wear footwear suited for walking on uneven paths and through wet areas.
Instructor
Katie Krebs and Paul G. Lysko, Ph.D
Innovators, Gardens Preferred, and Gardens Premium Members save on Continuing Education Courses
A 10% discount on classes will be applied automatically at the time of checkout.