It looks like this event has already occurred.
Organ Academy Performance
Summer Series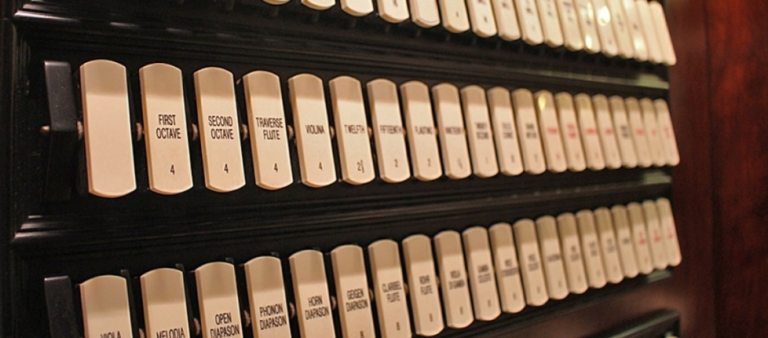 Dates & Price
Saturday, June 25, 2022 at 1:30 pm
Ballroom
---
Free with Gardens Admission
---
Seating is on a first-come, first-served basis
Join us in our Gardens for the culminating performance by students from the Longwood Organ Academy. The Longwood Organ Academy is a week-long, residential summer intensive program providing participants the opportunity to study organ transcriptions on one of the world's largest symphonic organs, the Longwood Organ. Throughout the week, students will participate in private master classes and lessons with esteemed instructors Peter Richard Conte and Alan Morrison.
Composed of 10,010 pipes divided into 146 ranks, the Longwood Organ is the largest Aeolian organ ever constructed in a residential setting. Pierre S. du Pont was an organ aficionado who, in 1930, replaced the original Longwood organ with a much larger, custom-designed Aeolian model. Recently renovated and refurbished in 2011, the Longwood Organ remains in Longwood's Conservatory to this day.
Visit the Gardens Year-Round and Attend this Event for Free