Catch the Current
Continuing Education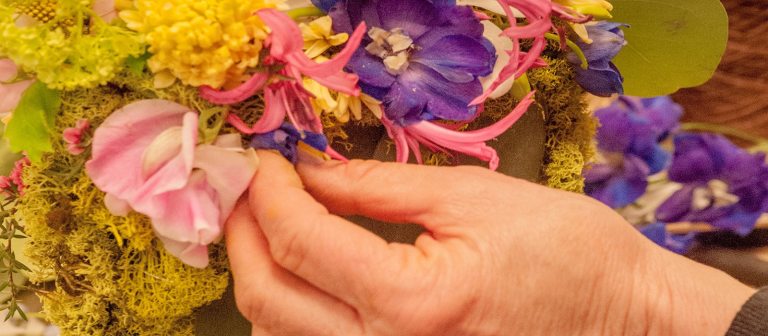 Date
Friday, October 28

2:00 pm
Dates & Price
Onsite
October 28, 2022
2:00–6:00 pm 
---
Register by October 13, 2022
Fee: $299
Fee for Innovators, Gardens Preferred, and Gardens Premium Members: $269
Ride the waves of progress and navigate the latest cutting-edge floral design techniques with internationally trained and published designer and instructor Cres Motzi, AIFD. Join Motzi as she demonstrates her take on current trends and techniques, including sustainable design, foam-free options, and armatures, and explores the "I's" of floral design: informed by history, influenced by current trends, imaginative use of techniques and materials, and infinite possibilities.
After exploring a variety of techniques and materials, choose how to utilize them to help develop your own design signature, creating a beautiful arrangement to take home and proudly display.
This course counts as an elective toward the Certificate of Merit in Floral Design. Prior floral design experience is a prerequisite for this class.
Where
Onsite, Ballroom
Instructor
Cres Motzi, AIFD
Innovators, Gardens Preferred, and Gardens Premium Members save on Continuing Education Courses
A 10% discount on classes will be applied automatically at the time of checkout.