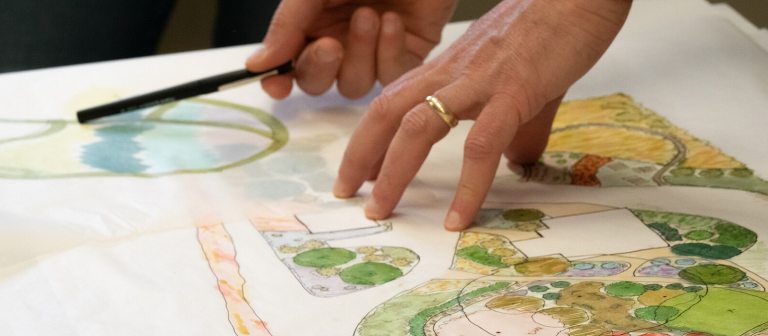 Do you have a keen interest in landscape and garden design?
During this online course, join Jennifer Nichols, President of GreenWeaver Landscapes, and other like-minded design lovers to discover how to consider built spaces with a designer's eye. Then, put those skills to use during an independent journey to your local green spaces—botanical gardens, parks, or other beloved natural landmarks—to observe signature design elements and styles in those landscapes. Share your inspiring finds—and your fun garden adventures—and see a variety of unique landscape designs through the eyes of others.
Certificate Information
This course is required for the Certificate of Merit in Landscape Design.
Course Schedule
Wednesday, September 13, 2023
6:00–7:00 pm

Wednesday, September 27
6:00–8:00 pm
Location
Online, live-streamed
Instructor
Jennifer Nichols