It looks like this event has already occurred.
Make a Big Impact with Minimalistic Design
Continuing Education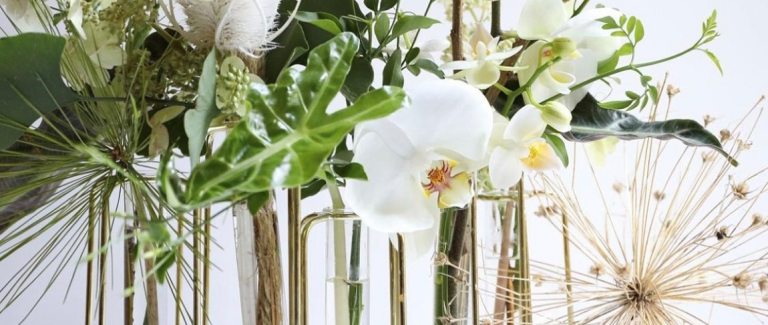 Dates & Price
Online, live-streamed
March 8, 2022
5:00–7:00 pm ET
---
This class is sold out.
Fee: $59
Fee for Innovators, Gardens Preferred, and Gardens Premium Members: $53
Successful minimalistic floral design requires an understanding of how to utilize fewer materials and intentionally create negative space for impactful, efficient arrangements. Join top floral designer Stacey Bal AIFD EMC as she examines the art of minimalistic design and how to alter your focus from mass to minimal whether working with individual vase arrangements or large installations. After Stacey demonstrates tips and techniques for maximizing the impact of your design, work with your own assortment of materials gathered from your favorite local floral outlet or gleaned from your backyard to create your own design.
We will send you a list of suggested materials prior to the start of the class.
You will have three-month access to the recording after the class.
This course counts as an elective in the Floral Design Certificate program.
Where
Online, live-streamed
Instructor 
Stacey Bal
Innovators, Gardens Preferred, and Gardens Premium Members save on Continuing Education Courses
A 10% discount on classes will be applied automatically at the time of checkout.