It looks like this event has already occurred.
Pop-up Luminaria Nights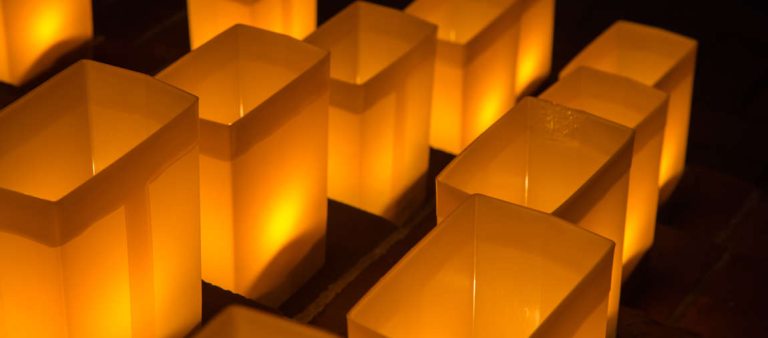 Dates & Price
Free with Gardens Admission
Timed Admission Tickets Required
Member Reservations Required after 3:00 pm
Reservations for Gardens Premium Members and Innovators Not Required 
Complimentary Guest Tickets Accepted
---
Sell Out Likely
Join us for our pop-up Luminaria Nights.
During these special evenings, join us for a display of reflection and remembrance, as thousands of luminaria light the way against the backdrop of our moonlit winter garden and within the warmth of our Conservatory.
During these extended-hour evenings, walk along undulating sound waves of light—representing the cycles of quiet and solitude versus the loud bombardment of information and data we've all had to process—along Paulownia Allée. Arrive at the East Conservatory Plaza, where we invite you to light your own luminaria in hope, in remembrance, or in tribute alongside a welcoming fire pit. From there, continue inside to enjoy the warmth and the glow of more than 1,000 luminaria illuminating our Conservatory.
Please note: Luminaria display is weather and wind dependent. Check our website for cancellation information the day of the display.
Dine With Us
While you're here, enjoy á la carte options at The Café for the entire family, with extended hours until 8:00 pm on Friday and Saturday.
Explore Our Past Luminaria Displays