Follow along as Longwood Gardens Principal Organist Peter Richard Conte showcases the intricacies of this magnificent instrument.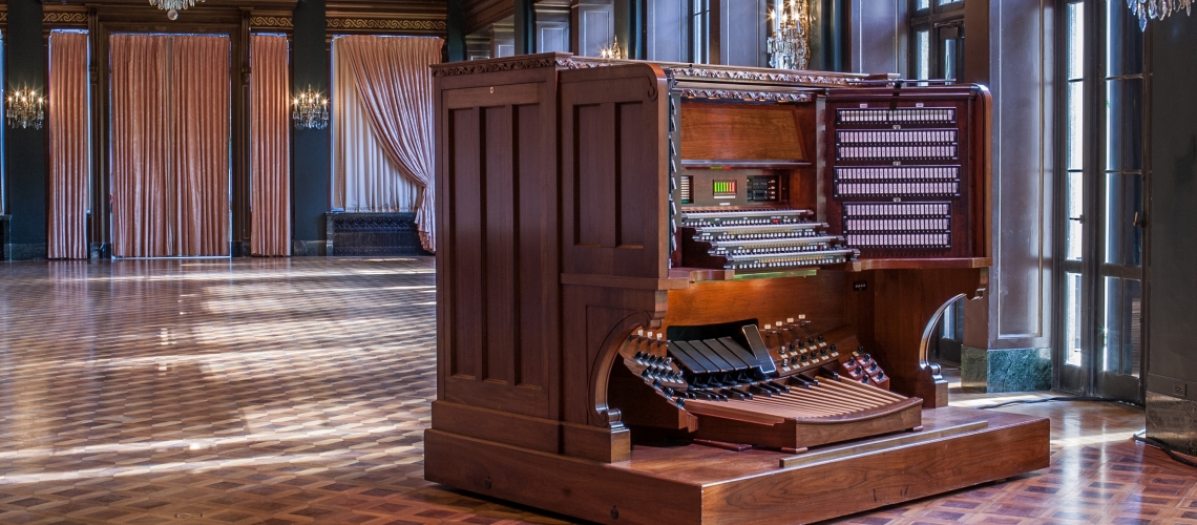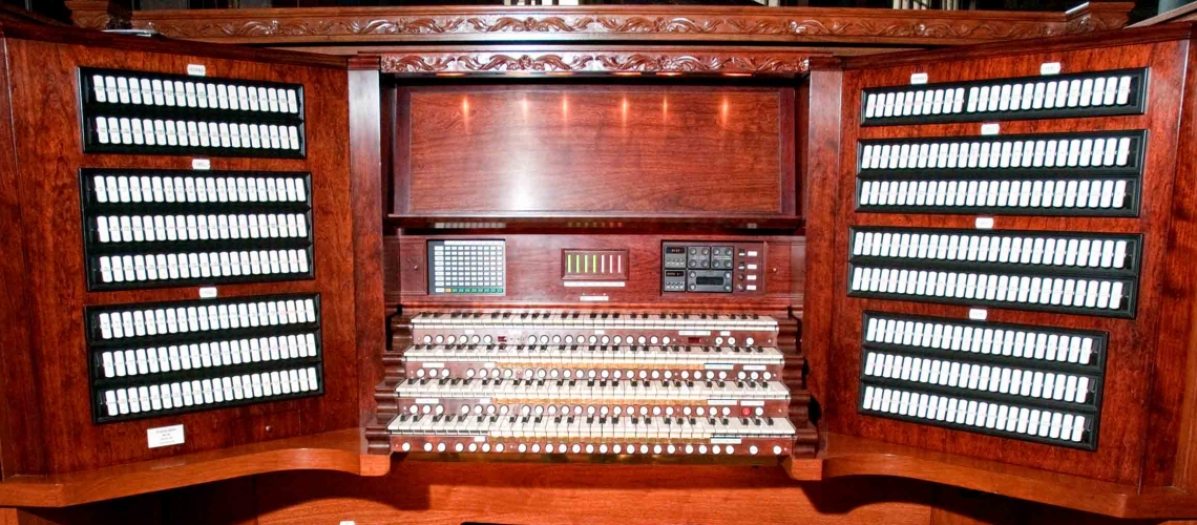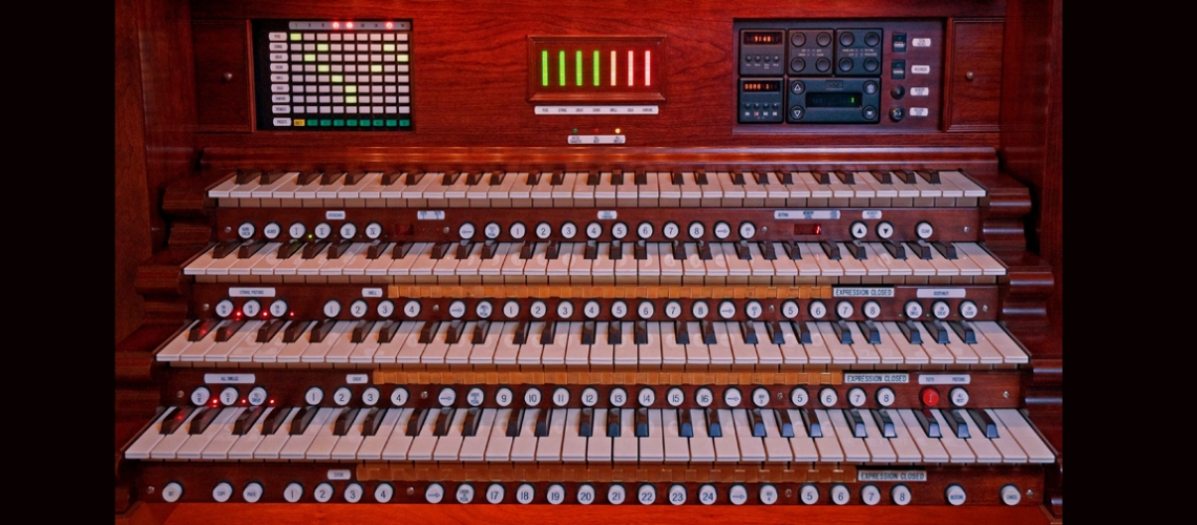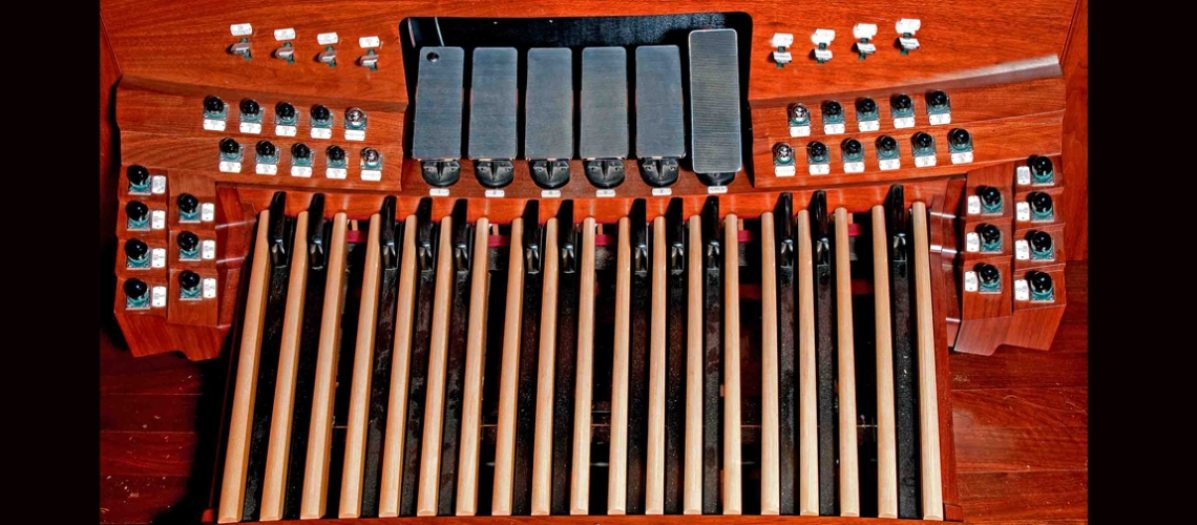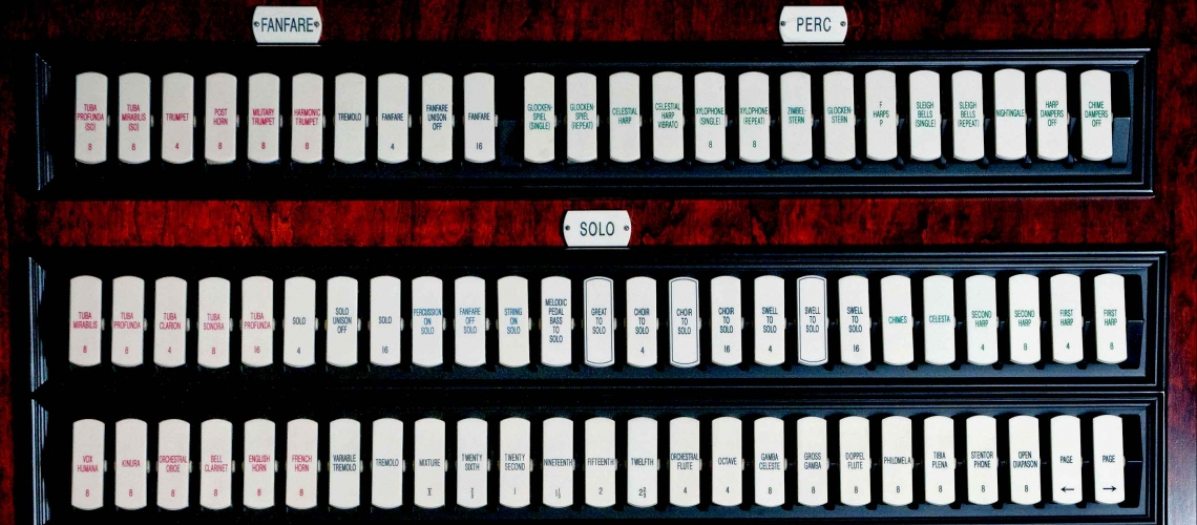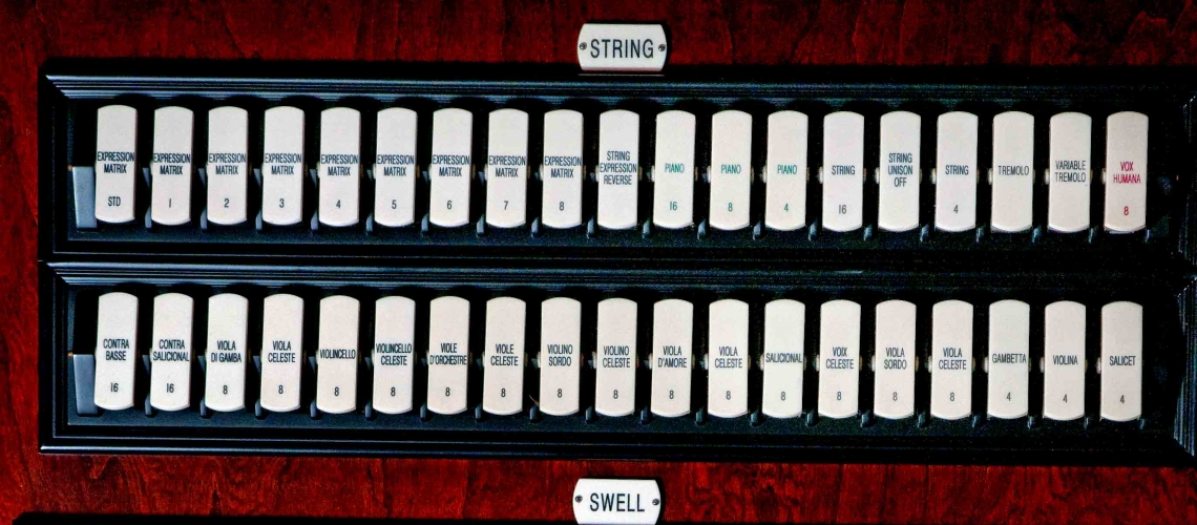 General Information
Most Recent Rebuild: 2004-2011
2001 Console by Robert Turner
10,010 pipes
146 ranks
237 stops and couplers
Five 32-foot pedal stops 
97 pistons 
Digital Control System (SSOS)
The four manuals are (from bottom) Choir, Great, Swell, Solo. General Pistons are centered under the bottom 3 manuals and numbered 1 to 24. Divisional Pistons for the Choir, Great, and Swell are 1-4 on the left, 5-8 on the right. For the Solo they are centered 1-8. There are 4 Crescendos and II, III, IV can be set by the organist although it is a tedious task. Three pistons permit the String to be set on the Swell, Great, or Choir pistons. Thumb slides under the Choir, Great, and Swell keys can be used to operate the swell shades or variable tremolos. The "All Next" piston turns all the pistons into "Next." There are 512 levels of memory, permitting 19,456 general piston settings, plus another 4,000 on the sequencer. In addition to 24 General Pistons for the hands, there are 14 General Toe Studs for the feet, totaling 38 Generals. Behind a sliding panel to the upper left is the Expression Matrix used for assigning Expression Pedals and Variable Tremolos. Behind a sliding panel to the upper right is the clock, transposer, recorder, sequencer, and USB ports. In the center are LED bar graphs showing shade positions for the 7 divisions under expression. Under the left and right stop jambs are hidden rocker switches permitting a page turner to hit NEXT or PREVIOUS almost invisibly.
 Pedals
Renovated Skinner pedal board  
There is a pedal divide  
The silver button on the first expression pedal to the left controls the Piano Sustain Dampers and the Harp Dampers, e.g., holding it down while playing the Weber Concert Grand Piano from the organ is the same as holding down the Sustain Pedal of a concert grand piano.
Pedal Left has General, Pedal, Reversible, Traps 2 Touch, Next, and Previous Toe Studs; and Sostenuto and Reversible Toe Spoons.
Pedal Right has General, Pedal, Reversible, Nightingale, and Next Toe Studs; and 3 working Toe Spoons, including the GONG Roll and Crash depending on how long it is pressed.  
Reservoir CutOuts, Matrix Levels Dial, Pedal Divide
In a pull-out drawer at the bottom of the left jamb are controls to shut down the reservoirs in any division should a malfunction (especially cipher) occur; a dial used to selected 12 levels of memory for the Expression Matrix; and a dial for Pedal Divide.  See separate instructions.