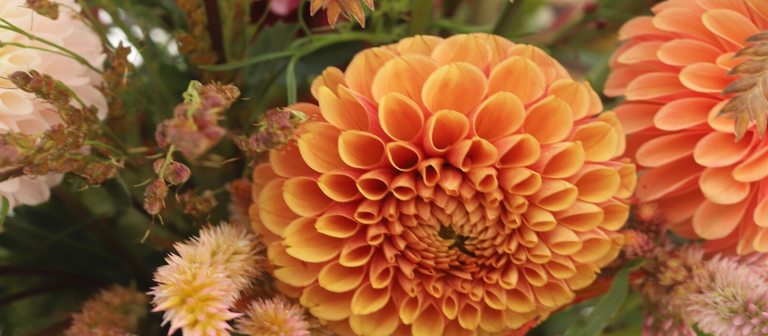 Join expert floral designer Nancy Gingrich Shenk on a fun exploration of monochromatic color palettes in floral design.
A unique and elegant style, monochromatic colors allow you to explore harmony, consistency, and peace as a design principle. Once perfected, take your design home to admire and display—you'll never look at color the same way again!
Certificate Information
This class counts as an elective toward the Certificate of Merit in Floral Design.
Location
The Terracotta Room in Longwood's Terrace Restaurant
Instructor
Nancy Gingrich Shenk