Floral Design 3 Online
ONLINE FLORAL DESIGN CLASS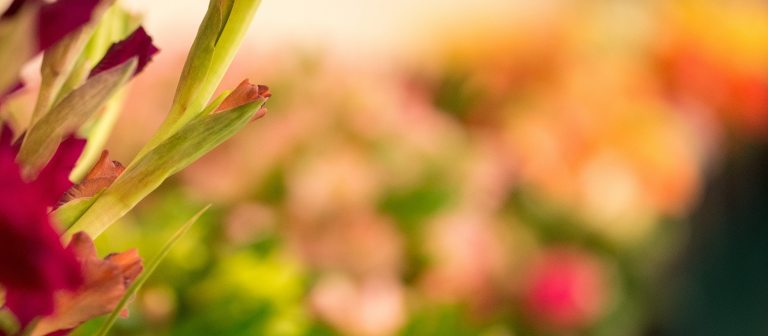 Dates & Price
Online, with 3 live-streamed sessions
March 13–April 17, 2023
Live-streamed Orientation
March 13, 2023
4:00–5:30 pm
Live-streamed Critique #1
April 3, 2023
4:00–5:30 pm
Live-streamed Critique #2
April 17, 2023
4:00–5:30 pm
---
With Materials
Fee: $699
Fee for Innovators, Gardens Preferred, and Gardens Premium Members: $629
---
Without Materials
Fee: $399
Fee for Innovators, Gardens Preferred, and Gardens Premium Members: $359
---
Registration ends March 9, 2023
Expand and refine your floral design skills by exploring historical and international floral design.
This course includes advanced linear, Phoenix, wire structures, grand tropical, and cascade or waterfall designs. Techniques include basing, binding, banding, wiring, taping, and the use of chicken wire as you work with a wide range of flowers and foliage. Jane Godshalk demonstrates the elements and principles of design while you work with increasingly challenging concepts and a broad variety of techniques and materials to create exceptional designs. 
You create your arrangements, upload an image or video of each final work, and receive personalized feedback on your designs from skilled instructor Jane Godshalk. The learning continues with two online, interactive sessions as Godshalk provides expert advice on how to improve your designs and take your floristry to the next level.
Online materials remain available for six months after the course end date
Same comprehensive content … new names! We're changing—and streamlining—our floral design course names to better communicate all our floral design options available to you. Please refer to the Certificate of Merit in Floral Design webpage for more information.
Course Schedule
Live-streamed Orientation
March 13, 2023
4:00–5:30 pm
Live-streamed Critique #1
April 3, 2023
4:00–5:30 pm
Live-streamed Critique #2
April 17, 2023
4:00–5:30 pm
Certificate Information
This online course meets one of the core requirements of Longwood Gardens' Certificate in Floral Design.
Suggested pre-requisite: Floral Design 1
Location
Online, with 3 live-streamed sessions
Instructor
Jane Godshalk
Materials
Choose from two opportunities for learning. In Option 1, you will receive four packages that include all the perishable and non-perishable materials (excluding containers) needed to make the arrangements demonstrated in the online class, shipped to your home. In option 2, you will need to source a list of suggested materials for each of the six designs taught in the course.
Shipping of design material is limited to the continental United States. Floral Material ship dates: 3/21 and 4/4.
Innovators, Gardens Preferred, and Gardens Premium Members save on Continuing Education Courses
A 10% discount on classes will be applied automatically at the time of checkout.