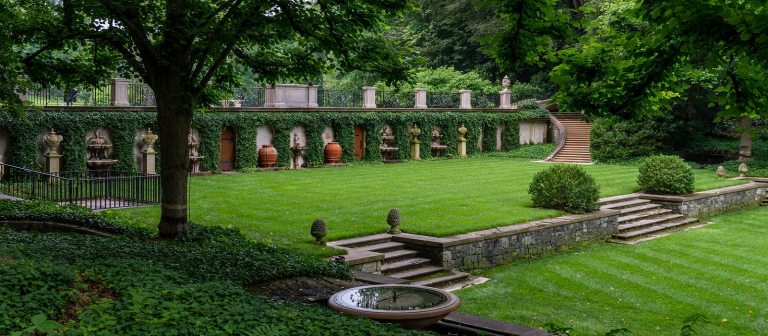 Our 2022 Floral Spotlight Series honors the past, present, and future of our Gardens … blending the history of Longwood with spectacular floral design. Each month, we begin with a brief bit about Pierre S. du Pont and his wife Alice—from gardens they visited to important moments in their lives—related to that month's theme. Then, our featured designer creates a spectacular floral design to beautifully complement the theme.
From ancient Rome to the Renaissance, formal Italian gardens have played an immense cultural role for hundreds of years. Pierre and Alice du Pont traveled extensively in Italy in both 1910 and 1913, and brought back with them inspiration behind many beloved features at Longwood, from our Italian Water Garden to our garden ornaments. This month, floral designer Shannon Toal digs into the elements of Italian garden design and creates an arrangement inspired by these forms.
Following the demonstration, you will receive a list of the materials used so that you may re-create the arrangements at home as well as three-month access to a video recording of the presentation.
Where
Online, live-streamed
Instructor
Shannon Toal