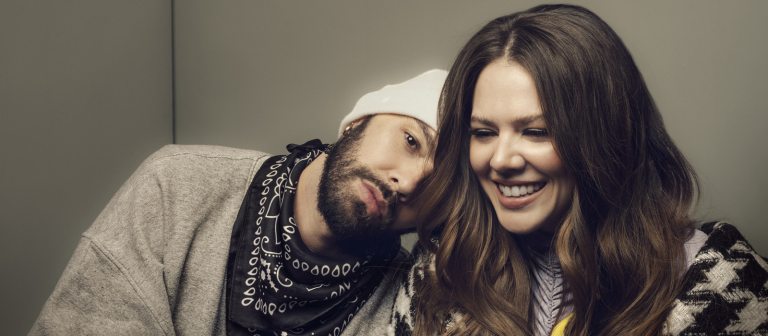 Using their music to promote peace and nonviolence throughout Latin American communities, multiple Grammy and Latin Grammy Award-winning Mexican power duo Jesse & Joy return to the stage, showcasing their hits and fresh material from their sixth album, the 2022-released CLICHÉS. 
Authentic, talented, and with a style that has made them connect with millions of people around the world through the span of their successful career, Jesse & Joy are Mexico's most beloved musical power duo. Their songs ¡Corre!, Llorar, Me Voy, ¿Con Quién se Queda el Perro? and Espacio Sideral, are just a few staples from a vast catalog of memorable lyrics and melodies, backed by platinum certifications, sold-out shows, and multiple nominations to the most prestigious music awards in the industry. 
In 2022 Jesse & Joy released CLICHÉS, which they began to build eight years ago. The duo spent the pandemic years working on perfecting their new album, crafting the right lyrics and styles, exploring different sounds to celebrate life, love, and diversity from a more experienced and mature point of view, making everyone who listens connect deeply with this new material. While Joy sought to transmit the feelings through her voice, Jesse ventured to play almost all the instruments that perfectly complement the lyrics that both were in charge of writing. 
With CLICHÉS, Jesse & Joy made their triumphal return to the stage to perform the hits that have earned them the enormous acceptance of their fans around the world, which have earned them a Grammy Award and six Latin Grammy Awards. 
Champions for LGBT+ rights, in 2021 they were honored with a Special Recognition at the 32nd GLAAD Awards for their extraordinary contributions to the community. They are big advocates for immigration rights and animal rights, working closely with UnidosUS, the largest Latino nonprofit advocacy organization helping the Latino immigrant community in the US. As animal rights fighters, they collaborate with PETA and PETA Latino as spokespersons, participating in numerous campaigns and PSAs; they also work with Animal Heroes on the legislative side of animal rights.