It looks like this event has already occurred.
Leaving a Lasting Legacy: Ecological Restoration Concepts and Practice
Continuing Education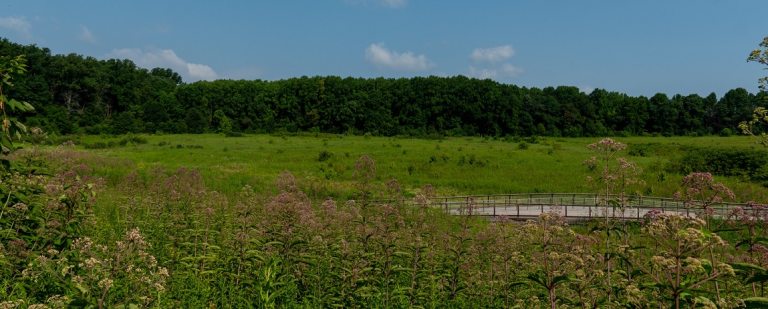 Dates & Price
Onsite & Online Course
Starts November 3, 2021
---
Online Session
Wednesday, November 3, 2021
6:00–7:00 pm
---
Onsite Session
Saturday, November 6, 2021
7:00–10:00 am
---
Inclement Weather Date: November 13, 2021
---
Register by November 1, 2021
Fee: $69
Fee for Innovators, Gardens Preferred, and Gardens Premium Members: $62
Registration Closed
Learn the foundations of ecological restoration and then put theory into practice while you help leave a lasting legacy in Longwood's natural lands. Begin this offering online as members of our Land Stewardship team talk concepts of enlivening the landscape and enhancing ecological function of natural lands here at Longwood. Then, join us in our Meadow Garden for a morning-long, hands-in-the-dirt experience as you help restore a multi-layered forest, fill gaps in the forest canopy, and restore missing species to the garden's ecological community. Take home tips and techniques to help restore other landscapes you love.
Dress for the weather (including clothes that can get dirty) and wear comfortable walking shoes for this hands-on workshop. Bring gloves suitable for working with garden tools. 
This course counts as a horticulture technique requirement of the Certificate in Ornamental Horticulture.
Instructor
Lea Johnson, Joe Thomas, Kristie Anderson
Where
Online, livestreamed
Onsite, Meadow Garden
Innovators, Gardens Preferred, and Gardens Premium Members save on Continuing Education Courses
A 10% discount on classes will be applied automatically at the time of checkout.