The Marvelous World of Moths
IN-PERSON Conservation and Stewardship CLASS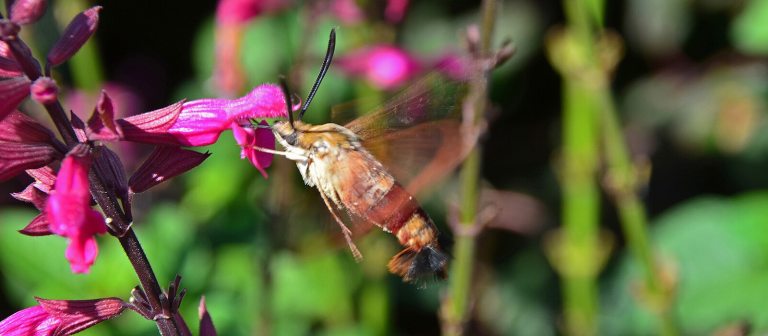 Dates & Price
Saturday, July 29, 2023
8:30–11:00 pm
Inclement weather date: Sunday, July 30
---
Fee: $39
Fee for Innovators, Gardens Preferred, and Gardens Premium Members: $35
---
Fee includes all-day admission to the Gardens on the day of the class. 
Registration ends on July 25, 2023.
Registrations may be cancelled up to two weeks before the event, and your registration fee, less a $30 processing fee, will be refunded.
To notify us of your cancellation, email us or call 610-388-5454.
Moths are a common part of our summer experience, but how often do we stop to think about them when they're not fluttering around our porch light?
During this class, join moth expert and co-founder of National Moth Week Elena Tartaglia, Ph.D. and dive deep into the marvelous world of moths. Learn what makes a moth a moth, why moths are beneficial, and how to attract them to your yard, including the use of native plants that support moths and their caterpillars. Round out the evening outdoors as we use bright lights and sheets to attract and inspect moths at close range.
Location
In Longwood's Visitor Center Auditorium and in the Gardens. 
Instructors
Elena Tartaglia
Innovators, Gardens Preferred, and Gardens Premium Members save on Continuing Education Courses
A 10% discount on classes will be applied automatically at the time of checkout.