The Native Meadow Garden
Horticulture and Gardening Class with Online and Onsite Components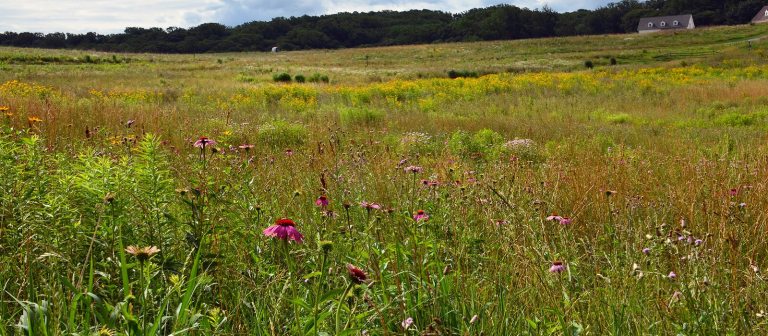 Dates & Price
July 26 & 29, 2023
---
Fee: $59
Fee for Innovators, Gardens Preferred, and Gardens Premium Members: $53
---
Fee includes all-day admission to the Gardens on the day of the class.
Registration ends on Thursday, July 20, 2023
Registrations may be cancelled up to two weeks before the event, and your registration fee, less a $30 processing fee, will be refunded.
To notify us of your cancellation, email us or call 610-388-5454.
Our Meadow Garden takes guests beyond the formal areas of Longwood into 86 acres of designed natural landscapes highlighting the beauty and functionality of native species.
Particularly during the summer, the landscape is draped in a stunning array of grasses and wildflowers that create habitat for wildlife, enrich the soil, and help manage water and invasive species. During this class, join Longwood's Senior Ecology Technician Pandora Young as they explore and explain the many benefits provided by the meadow's native species, discuss how meadows are created and maintained through disturbance events like fire, and take a close look at key species in this unique ecosystem.
Course Schedule
Online Lecture
Wednesday, July 26, 6:30–7:30 pm
Onsite Walk
Saturday, July 29, 10:00 am–12:00 pm
Inclement Weather Date
Sunday, July 30
Full course content includes both the online and the onsite components.
Location
Onsite at Longwood Gardens with an additional online session.
This program will take place partially or entirely outdoors. Please dress for the weather and wear footwear suited for walking on uneven paths and through wet areas.
Instructor
Pandora Young
Innovators, Gardens Preferred, and Gardens Premium Members save on Continuing Education Courses
A 10% discount on classes will be applied automatically at the time of checkout.