Plantology on Tap: Meeting Our Green Relations
LONGWOOD AT THE CREAMERY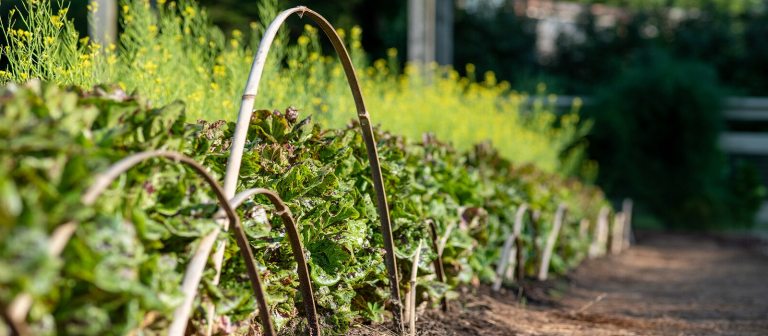 Dates & Price
Longwood at the Creamery
Thursday, February 16, 2023
Doors open at 5:00 pm, lecture begins at 6:00 pm
---
Fee: $29
Please note, there is an additional $3.40 processing fee per ticket
Food. Along with shelter and water, it's one of the essentials we all need to survive, and it is inextricably linked to our culture: past, present, and future.
Join Christopher Bolden-Newsome, co-creator and co-director of Sankofa Community Farm at Bartram's Garden and co-founder of Truelove Seeds, as he initiates a conversation about plants and belonging, and the power of eating our culturally significant foods. Chris will focus on the various leafy greens associated with human diasporas worldwide and their sociocultural, spiritual, and geographical significance, including examining the intersections of culture, history, and colonial economics behind the small number of crops we see in modern grocery stores. Through that conversation, we can explore how food diversity, sovereignty, and justice can create a sense of belonging and begin to repair our deep personal and cultural connections with food.
A small bite and cocktail will be provided.
Location
The Creamery of Kennett Square
Instructor
Christopher Bolden-Newsome