It looks like this event has already occurred.
Returning the Theatre Garden to its Xeric Roots
IN-PERSON HORTICULTURE AND GARDENING CLASS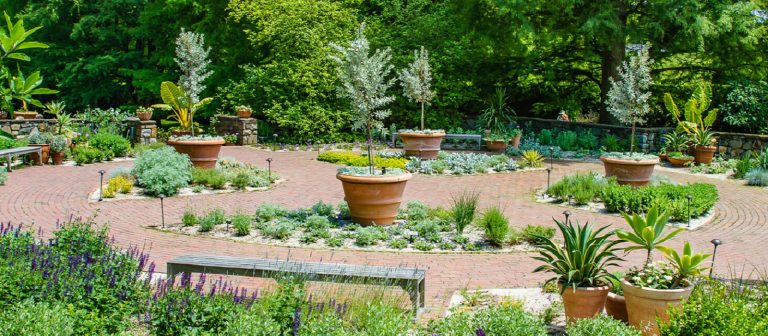 Dates & Price
Tuesday,  June 6, 2023
9:00 am–12:00 pm
---
Fee: $75
Fee for Innovators, Gardens Preferred, and Gardens Premium Members: $67
---
Registration is closed. 
Registrations may be cancelled up to two weeks before the event, and your registration fee, less a $30 processing fee, will be refunded.
To notify us of your cancellation, email us or call 610-388-5454.
The landscape and gardens of Longwood are constantly changing, taking on new shapes and forms led by the expert horticulturists that care for and manage them.
The Theatre Garden is a perfect example of this change: once a perennial xeric garden, it has transformed into a small annual display garden over time, but will soon return to its original perennial xeric garden status. Join Longwood Outdoor Landscape Manager Roger Davis to explore the history and the future of the Theatre Garden. Davis explains how and why the garden will be returned to a perennial xeric planting, sharing top tips for xeric gardening you can apply at home. You'll even enjoy a hands-on experience—and play a part in this garden's refresh process—as you help finish its container plantings.
Location
Visitor Center Auditorium and Theatre Garden at Longwood Gardens
Instructors
Roger Davis
Innovators, Gardens Preferred, and Gardens Premium Members save on Continuing Education Courses
A 10% discount on classes will be applied automatically at the time of checkout.