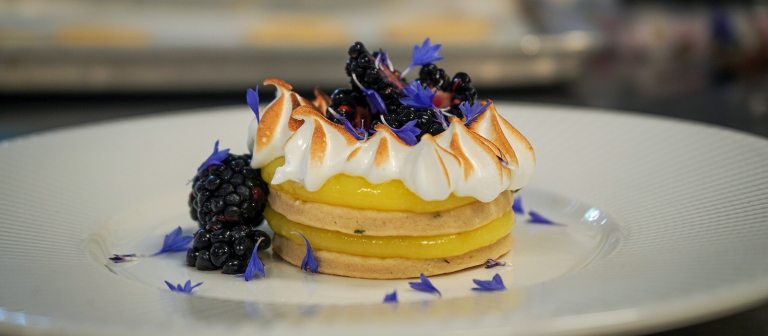 Passing by a French bakery, who could turn down the stunning scenes of colorful fruit tarts in the display case?
Join florist Aliyah Ali as she leads you in creating a bountiful and fresh floral design inspired by this dessert. Ali's design will call to mind the bursting berries and honeyed flavors of the tart by using deliciously sweet blooms and a variety of floral material. Each student will leave the class with their own floral design and a recipe for a fruit tart, as well as enjoy a sample of the dessert in class.
Certificate Information
This course does not fulfill requirements of Longwood Gardens' Certificate of Merit in Floral Design.
Location
The Terracotta Room in Longwood's Terrace Restaurant
Instructor
Aliyah Ali
Recommended Equipment
All supplies and materials provided.