Woody Plant Conference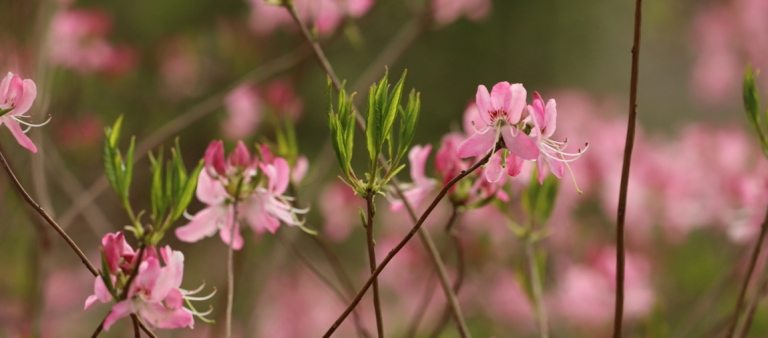 Date & Price
Friday, July 14, 2023
9:00 am–4:30 pm
Optional Reception (in-person only)
4:30–5:30 pm
Location: Scott Arboretum of Swarthmore College or Online
---
Conference Fee: $119 before June 16; $149 after June 16
Optional Reception Fee: $20
Interested in the role trees play in mitigating the challenges of urbanization and climate change? Looking to examine how the art of topiary can help produce peaceful environments? Want to delve into how gardens have a unique opportunity to help make landscapes more resilient and steward them into the future? Explore these topics, among many others, during the 2023 Woody Plant Conference, as the people behind the plants—horticulturists, master gardeners, researchers, and more—delve into the latest woody plant trends. During the conference, connect with other woody plant advocates and share your experiences. Both in-person and virtual options are available.
The 2023 Woody Plant Conference is co-sponsored by Chanticleer, Longwood Gardens, Morris Arboretum, the Pennsylvania Horticultural Society, the Scott Arboretum of Swarthmore College, and Tyler Arboretum.
The 2023 conference schedule includes:
'Dendro Futura'—The Trees of Urban Tomorrows—Henrik Sjöman
Working Together to Safeguard Trees for Our Future—Kim Shearer
Clipping for Peace: Examining Two Artists' Approach to Topiary—Mike Gibson
Cemetery Trees: Living Collections Amongst the Dead—Aaron Greenberg
Silver Linings and Lemonade: An Arboretum Post Natural Disaster—Kathy Salisbury
From Formality to Freedom: One Gardener's Path Toward a More Perfect Practice—Toshi Yano
Landscape Legacies in Philly's Urban Forest—Lara Roman
---
The Woody Plant Conference has been awarded 4.25 CEUs for ISA Certified Arborists. Individuals seeking credits must sign in separately for each session attended throughout the day. The Conference has also been approved for 6 LA CES CEUs for Landscape Architects. CEUs are available for in-person Conference attendees only.
For more information about this year's conference speakers and the schedule of events, visit the Woody Plant Conference website.