It looks like this event has already occurred.
Continuing the Journey: An Evening with Dr. Joshua Bennett

Date & Price
June 18, 2021
6:00–7:30 pm
Open Air Theatre
---
Ticket: $35
Friend of Voices Underground (includes ticket + donation): $50
Ticket price includes all day Gardens Admission
Sold Out
About this Event
This event is sold out.
Joshua Bennett, acclaimed poet, performer, and professor, will give a musical and lyrical performance reflecting on the ongoing journey toward freedom. Guests are invited to stay and stroll the Gardens and end their evening with the Illuminated Fountain Performance, Freedom, at 9:15 pm. In honor of Juneteenth, this fountain performance is a tribute to the end of slavery in the United States and honors and recognizes the themes of freedom, hope, and strength.
More about Dr. Joshua Bennett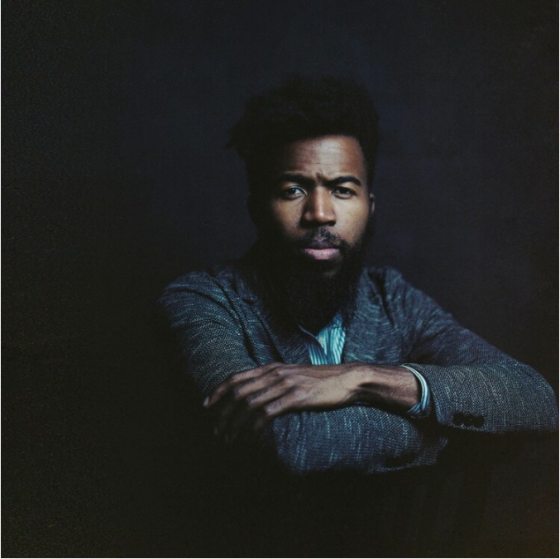 Dr. Joshua Bennett is the Mellon Assistant Professor of English and Creative Writing at Dartmouth College. He is the author of three books of poetry and literary criticism: The Sobbing School (Penguin, 2016), which was a National Poetry Series selection and a finalist for an NAACP Image Award; Being Property Once Myself (Harvard University Press, 2020); and Owed (Penguin, 2020). Bennett holds a Ph.D. in English from Princeton University, and an M.A. in Theatre and Performance Studies from the University of Warwick, where he was a Marshall Scholar.
More about Journeying Toward Freedom
Journeying Toward Freedom, a Chester County Juneteenth Festival, is a county-wide program that will take place the weeks of June 12–July 5, 2021. Four partners—the Chester County Historic Preservation Society, Voices Underground, the Chester County History Center, and the Chester County Planning Commission—are working together to promote African American cultural heritage in Chester County, nurture community collaboration, expand the community's narrative about itself, and to leaven national conversations about African American cultural history. And the animating values out of which we seek to pursue these goals are: collaborative creation, comprehensive equity, financial transparency, creative excellence, and community benefit.
Learn more ›
The celebration will start on June 12 with a Juneteenth Kickoff Celebration, a united faith community, followed by the Chester County History Center's summer Town Tours and Village Walks. The Festival's keynote events will take place in and around Kennett Square the weekend of June 18, featuring nationally-known speakers, performances, and tours. From June 12 through July 3, local programs and celebrations will be held in communities across the county, including visits to historic sites.
View the full program of events ›
More about Voices Underground
Voices Underground seeks to increase exposure to the story of the Underground Railroad through creative partnerships, scholarly research, public experiences, and historical memorialization. Our vision is the healing of the American racial imagination through exposure to the truth of American racial history.
Learn more ›