It looks like this event has already occurred.
Botanical Art Master Class with the Royal Botanic Garden Edinburgh's Botanical Illustration Department
Continuing Education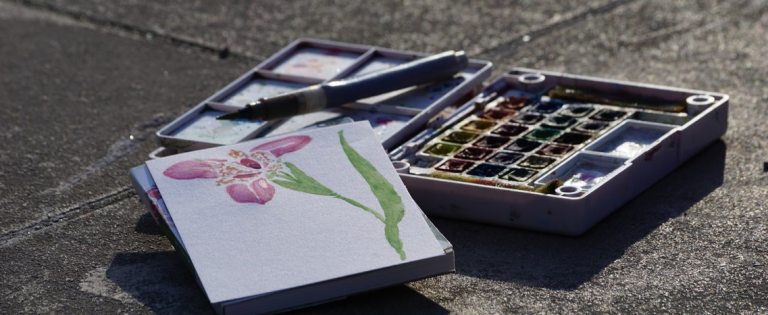 Dates & Price
2 online, live-streamed sessions
Tuesdays
March 1–8, 2022
9:00 am–12:30 pm ET
---
Register by February 27, 2022
Fee: $85
Fee for Innovators, Gardens Preferred, and Gardens Premium Members: $76
---
Sold Out
Please note: This class was rescheduled from November 2, 2021.
Adaptable by nature, plants have evolved to live in varied climates from tropical rainforests to arid deserts and everywhere in between. Join Jacqui, Sharon, and Sarah of the Royal Garden Edinburg's Botanical Illustration Department—who lead a world-renowned Botanical Art diploma program—and discover how plants and their adaptations play a vital role in the ever-changing global climate, as well as how to master the art of portraying the particular characters of leaves in your botanical art. Enjoy a live, virtual watercolor demonstration and ask your questions as they guide you through the process of refining your artistic skills. At the end of this two-part program, receive a professional critique from these experts.
We strongly suggest that you find samples of living plant material to work from; ideally, you will need to be able to see, smell, touch, and experience your plant in the flesh! The instructors have chosen subjects with wide distribution that should be easily available or those with similar species that you should be able to find.
In week one you will look at Dracaena trifasciata (Asparagaceae family) and Stachys byzantina, (Lamiaceae family), while in week two you will look at a Dryopteris fern (Polypodiaceae family) and a member of the cactus family (Cactaceae).
You do not need to find the exact species the instructors are using, but please try to find something similar.
Instructors
Jacqui Pestell, Sharon Tingey, and Sarah Roberts
Where
2 online, live-streamed sessions
Innovators, Gardens Preferred, and Gardens Premium Members save on Continuing Education Courses
A 10% discount on classes will be applied automatically at the time of checkout.