It looks like this event has already occurred.
Botanical Art: Painting with Pollinators
Continuing Education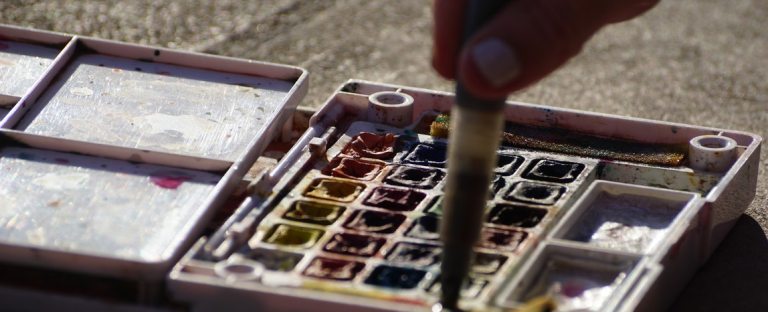 Dates & Price
2 online, live-streamed sessions
Wednesdays
September 29, 10:00 am–1:00 pm
October 13, 10:00 am–12:00 pm
---
Register by September 15, 2021
Fee: $59
Fee for Gardens Preferred and Gardens Premium Members: $53
---
Registration Closed
Join botanical artist Diana Heitzman in this two-part course focused on painting native plants and their pollinators. In the first week, you'll learn step-by-step how to create a painting depicting the fascinating connection between native plants and their pollinators from a scientific and artistic perspective. In the second session, Diana dives into technique, providing valuable feedback to budding artists and offering useful tips and best practices to further elevate and refine your work.
Using a line drawing and color copy of Diana's watercolor that will be mailed to your home prior to the course, follow along as Diana builds her painting step-by-step during the first session. Then, after creating your own version (either during or after the first live session), upload an image of it on our online platform, so Diana may critique and provide feedback on your painting during the second session.
This class is intended for people with intermediate watercolor experience. The supply list will be provided prior to the first class.
So that you might receive Diana's line drawing and color copy prior to the start of class, registration will close September 15.
Registration includes six-month access to recordings of both sessions.
Instructor
Diana Heitzman
Where
2 online, live-streamed sessions
Innovators, Gardens Preferred, and Gardens Premium Members save on Continuing Education Courses
A 10% discount on classes will be applied automatically at the time of checkout.