Capturing Christmas Magic
Continuing Education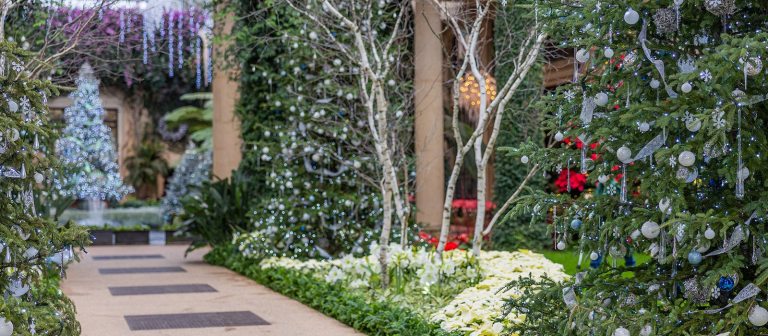 Dates & Price
December 1–13, 2022
---
Online orientation: Thursday, December 1, 6:30–7:00 pm
Onsite session: Thursday, December 8, 7:00–10:00 am
Online critique session: Tuesday, December 13, 6:30–8:00 pm
---
Register by November 29, 2022
Fee: $149
Fee for Innovators, Gardens Preferred, and Gardens Premium Members: $134
Sold Out
Capture the magic of A Longwood Christmas as you've never been able to before… with your own exclusive access to the Conservatory before we open to guests AND a unique opportunity to shoot in the morning light. Start your class experience with an online orientation with professional photographer Jon Cox. Then, join us for an early-morning photography session along with Cox, who will provide guidance as you capture botanical splendor in all its forms throughout the Conservatory. Conclude your class online with a follow-up critique from Cox … and a whole lot of beautiful shots to proudly display at home.
Your registration fee includes admission to the Gardens on the day the class is onsite.
Photos taken during photography classes at Longwood may not be sold for commercial uses.
Where
Full course content includes both an online and an onsite component.
Instructor
Jon Cox
Innovators, Gardens Preferred, and Gardens Premium Members save on Continuing Education Courses
A 10% discount on classes will be applied automatically at the time of checkout.